[Photograph by Fayhoo under Creative Commons]
Business strategist Rajesh Srivastava analyses some of the news that dominated headlines:
1. Shanghai Disney, Wanda City and culture wars
On June 16, Shanghai Disney Resort threw open its doors to welcome guests into its magical kingdom with a Chinese twist. But it will have to contend with an aggressive local challenger. The contest offers a bird's eye view of the new challenges businesses face in foreign markets, and the solutions
2. Fat tax: Heavy problem, light solution
Why a tax on fatty foods and sugary drinks is not enough to control a complex problem like obesity
---
1. Shanghai Disney, Wanda City and culture wars
One of the biggest business challenges multinational companies (MNCs) face—especially in emerging markets—is robust competition from local players, whose main competitive advantage is a deep understanding of the consumer, their preferences, and their cultural underpinnings. Global companies that try to transplant a successful formula, ignoring local cultural nuances, often fail.
But a trend that seems to be going mainstream globally is that domestic competitors are aggressive and quite often belligerent. They are making the contest one about pride in the local culture.
One example from recent times is China's Dalian Wanda Group taking on Shanghai Disney Resort. Wanda's founder Wang Jianlin, China's richest man, has made it his mission to ensure Shanghai Disney's failure. According to him, Disney has parachuted Western cultural icons into Shanghai Disney, in total disregard to the rich Chinese cultural tradition and heritage. Through his entry into theme parks he wishes to restore pride in Chinese culture and in due course reach his goal.
The back story
The Walt Disney Co. struggled with two of its overseas theme parks—Disneyland Paris (opened in 1992) and Hong Kong Disneyland (opened in 2005). It ignored cultural sensitivities, did most of its design work in English and scheduled translation into the local language only towards the end. As a result, these parks could not resonate with local visitors. The Paris theme park was seen as an American cultural invasion. In Hong Kong, the Chinese visitors found it difficult to navigate the theme park. No wonder these parks have been facing financial problems since inception.
Having learnt from its mistakes, Disney embraced a 'glocal' strategy—a global strategy intertwined with local sensitivities—when it decided to invest in China, its largest overseas investment till date at $5.5 billion. It pledged to make Shanghai Disney Resort "Authentically Disney, Distinctly Chinese".
Getting the local flavour right
From the project's inception Disney hired Chinese designers and cultural experts. It has been careful to translate the names of the attractions to Chinese, so that they make sense to local visitors while retaining a "Disney" ring to it, The Wall Street Journal reports. For example, Shipwreck Shore, a play area for children, sounds ominous rather than fun in Chinese, so it is called Ship Water Play Area instead. Bibbidi Bobbidi Boutique, a beauty salon that offers makeovers for young princesses and knights aged three to 12, makes no sense in a literal translation to Chinese. So it is called the Colorful Magical Fanciful Transformation.
Further, Disney hired more than 10,000 local Chinese people to interact with, guide and pamper the visitors.
It also seems to have kept a timeless adage in mind: the way to win a heart is through the stomach. It is offering over 150 local dishes on its menu, representing the eight cuisine styles of China.
Disney vs. Wanda City
Is this enough to win over Chinese tourists even as it goes head to head with local rival Wanda City?
Wang has taken an aggressive stance on the cultural fit. He believes: "Chinese culture led the world for 2,000 years. But for the last 300 years because of lack of development, and because of invasion of foreign ideas we have lost confidence in our own heritage and have fallen on foreign culture."
Of course, in the process, Wang hopes to capture a lion's share of the fast growing Chinese tourism and entertainment market, which the Chinese government predicts will double from its present size to top $615 billion by 2020.
Wang plans 15 theme parks in China. The first of these—the Wanda Cultural Tourism City, in Nanchang, Jiangxi province—was inaugurated on May 28, ahead of Shanghai Disney. Spread over 200 hectares, it includes a theme park, a movie park, an aquarium, hotels and retail stores. It expects to attract 10 million visitors per annum. The entry ticket price, at almost half that of Shanghai Disney, will provide added incentive for visitors.
The second project, the Hefei Wanda City, opened in September.
Wang's strategy, Bloomberg reported, is to pitch the group's bevy of Wanda City projects against Disney's single theme park. Disney's "one tiger is no match for a pack of wolves," Wang said.
Does Disney have a strategy to checkmate Wang?
Yes, by focusing on one parameter—customer experience.
In China, it is a rarity among service providers to proactively greet visitors or offer assistance when not asked; for Disney this comes naturally. Also, its standards for hygiene, upkeep, and finish are generally higher.
Disney has already invested $5.5 billion, its largest overseas investment till date, in ensuring that the theme park delivers the Disney experience. In comparison, Wanda has invested $3.2 billion. And the difference is palpable: "Disney park is all perfect angles, comfortable waiting areas, and surprise character visits. Wanda feels like a tourist spot put together in haste," report Fortune.
Will customer experience be enough to checkmate Wanda? The jury is still out on that. Three months since it threw open its doors, Disney management claims that the number of visitors has exceeded expectations.
Richard Huang, China entertainment industry analyst for Nomura, quoted in CNN Money, feels otherwise. Based on three months' performance, he estimates that Shanghai Disney is likely to attract 7.3 million visitors a year, which is almost half the projected figure. Also when compared to Disney Parks in California and Tokyo, it seems to be lagging behind, according to the Themed Entertainment Association.
What are the causes for the less-than-expected performance? Its own success and high prices. Visitors are complaining about the long waits for popular rides and expensive food and drink.
Going glocal in India
A similar trend, of MNCs adopting a glocal strategy in deference to local sensibilities and to combat local brands, can be seen in India too.
McDonald's customised its India menu. It did away with its beef burger Big Mac and uses chicken instead. It introduced a range of quintessentially Indian fare like aloo tikki. Domino's too has many ethnic options in its menu. MTV achieved traction among Indian youth once its programming introduced a healthy dose of Bollywood. Even Netflix is rumoured to be green lighting the production of local content.
And India too has seen the rise of aggressive home grown brands giving sleepless nights to MNCs. Patanjali Ayurved (founded in 2006) is one of the most talked about such brands. While MNCs in the packaged consumer goods space, like Hindustan Unilever, Nestle, and Colgate, are witnessing anaemic single digit revenue growth, Patanjali is clocking high double-digit growth.
Baba Ramdev, the self-styled yoga guru and the man behind the success of Patanjali, has not been content in letting his brand's performance do the talking. He has expressed his belligerence towards MNCs: "Nestle ka panchi udhne wala hai (Nestle's bird is going to fly away), Colgate ka gate bandh hone wala hai (Colgate's gate is going to shut)… Unilever ka liver baithne mein do ek saal lagega (It will take a couple of years for Unilever's liver to spoil)."
Both Ramdev's and Wang's strategies have uncanny similarities. Both seem to be anchoring it on a surge in pride in local culture.
Ramdev refers to Patanjali Ayurved as a 'swadeshi andolan'—an indigenous movement for freedom from the clutches of MNCs. He professes that the recipes for its products are inspired from the rich Indian culture and tradition and contain natural herbs. Take its bestselling toothpaste brand, Dant Kanti herbal toothpaste. It is an Ayurvedic product made from natural and herbal ingredients and priced competitively compared to market leaders. Customers have voted for it with their wallet. So stupendous has been its success that it has left Colgate bruised if not bloodied.
Timing also seems to have favoured Patanjali. Value—what customer find valuable in a product—is migrating from chemical ingredients towards natural and herbal ingredients and Patanjali products are rich with it.
Bottom line
Businesses will have to:
Protect and provide jobs to locals
Factor in pride in local culture and sensibilities
---
2. Fat tax: Heavy problem, light solution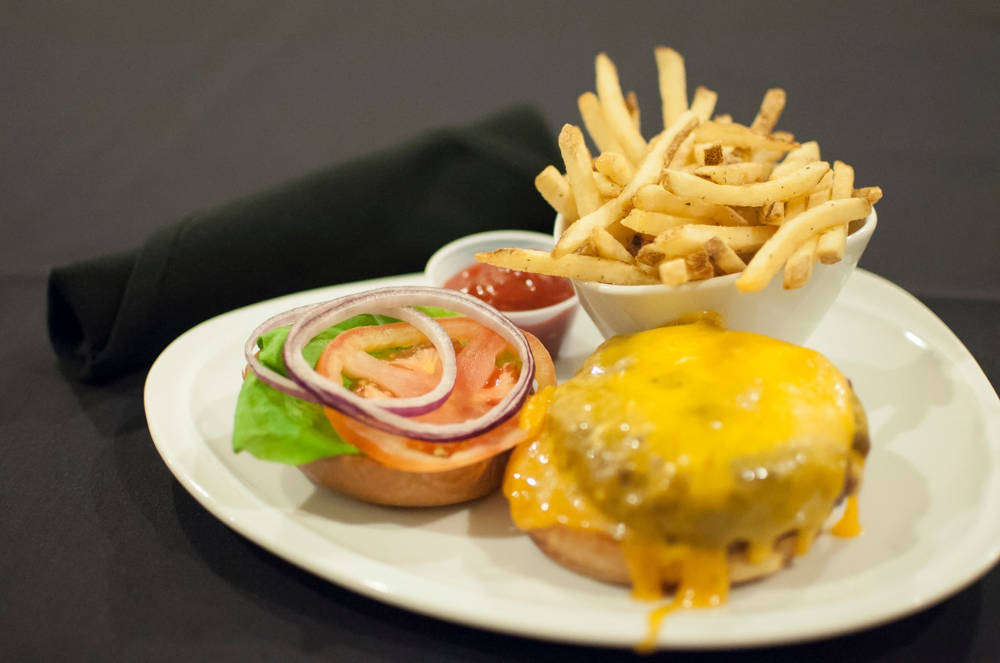 [Photograph by Alicia Zinn under Creative Commons]
Earlier in October, the World Health Organization urged countries to impose a tax on sugary drinks, raising their price by 20%, to battle the growing obesity epidemic. In the US, Philadelphia passed such a tax earlier this year, which is scheduled to be implemented in January 2017. Big Soda is fighting the move in court.
In July, Kerala became the first Indian state to try and fight obesity with a fat tax. It imposed a 14.5% tax on junk food sold by branded restaurants. This tax will be levied over and above the prevalent taxes.
The Dialogue and Development Commission, the Delhi government's advisory body, too has recommended a tax on junk food and drinks.
The burden on society
The motive behind the junk food and sugary drink taxes is to make them costly and discourage people from consuming them, as they cause obesity.
Obesity is a serious global problem. McKinsey Global Institute estimates that more than 2.1 billion people—nearly 30% of the global population—are overweight or obese. That's nearly two-and-a-half times the numbers who are undernourished. If the trend continues, almost half of the world population will be obese by 2030. It is taking its toll on the healthcare system and on and employee productivity. It eats up between 2% and 7% of all healthcare spending in developed economies.
Back to Kerala. As per the National Family Health Survey (2005-06) it has the second highest number of obese people in India—17.8% men and 28.1% women, making them vulnerable to chronic diseases such as hypertension, cardiovascular diseases and diabetes. It holds the dubious distinction of being the diabetic capital of India.
The skinny on a fat tax
Is such a tax enough to curb obesity?
Let's examine Kerala's case. Its strategy has attracted criticism on two counts. First, it is discriminatory because it only brings international fast food chains like McDonald's, Burger King, KFC, Domino's, and Pizza Hut under the ambit of fat tax, but leave out local food business that serve unhealthy food. Second, the move appears to be half-hearted and fragmented, because obesity is not caused by junk food alone.
Winning this war requires a portfolio of initiatives that attack the multiple causes leading to obesity—on a sustained basis and with scale. The following 10 initiatives, implemented simultaneously, have a better chance of success.
Make the tax comprehensive: The government should draw up a comprehensive list of foods and drinks that lead to obesity and bring them under the ambit of a fat tax. The list should be fair and transparent, and not biased towards putting some businesses at a disadvantage while tacitly supporting others.
Increase cost with well-matched Central and state action: The government can draw inspiration from the time-tested policy of how it taxes the "sin" industry—alcohol and tobacco. The Centre imposes high excise duty which pushes up the cost; the state government steps in to increase the price further through local taxes. This "double whammy" makes alcohol and cigarettes prohibitively expensive.
Invest in creating awareness: Rather than filling up the state's coffers, deploy the money collected through these taxes to educate people, particularly parents, on the health risks that come with obesity and the importance of healthy eating habits in children and in themselves.
Subsidise healthy food: Attack the problem at both ends by making healthy foods accessible through subsidy.
A better food rating system: Make it mandatory for packaged food manufacturers to declare nutritional information on their product labels. Concurrently introduce a food rating system that rates food on its nutritional content. These two sets of information will help people take informed decisions while shopping. In addition, the government should form rules to prevent food manufacturers from making misleading claims. Chile recently implemented a new food labelling law, Associated Press reports. It sets a limit for salt, sugar and saturated fat in every 100 grams of food. Any product that exceeds this limit must carry a clear warning that it is "high in fats", for example.
Media restrictions: Junk food brands have mastered the art of creating compelling advertisements, targeted especially at children, which makes them crave their products. The government should impose reasonable restrictions on how these foods are advertised.
Restrict easy availability: Take Coca-Cola. It proudly claims that it is available at an arm's length of desire. Easy accessibility leads to increased consumption. Again, the government can take a page from the restrictions on selling sin products: they cannot be sold within a 100-meter radius of educational institutions, hospitals, and places of worship.
Ban junk foods from offering price promotions: A cheap deal on junk food will undo the hard work done by a fat tax.
Introduce healthy food in schools and the workplace: Ban unhealthy food from school and office cafeterias. This is particularly important for schools. If children acquire taste for healthy foods they are likely to continue preferring it as adults. For offices, the payoff from healthy foods is clear. Research by the University of Cincinnati suggest that moderately to extremely obese workers have lower productivity.
Encourage physical activity: Schools and workplaces should reimagine their curriculum and space configuration, respectively, to offer more scope for physical activities. A greater importance to physical activity in schools and gyms at workplaces will help.
In the end, I'll only reiterate that obesity is a complex problem. It has to be fought both at the state and national level to comprehensively tackle it.