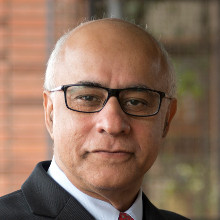 Subroto Bagchi is chairman, the Odisha Skill Development Authority.
In 1999, he co-founded Mindtree, one of India's most admired software services companies. He now serves as the non-executive director of the Mindtree board of directors.
He started as the Chief Operating Officer at Mindtree after its inception. Soon Mindtree was hit by the global economic slowdown and then the events of 9/11. Many early-stage companies collapsed during this time and Bagchi moved to the US and helped the leadership team stay together through the difficult years.
During this time, he articulated a new positioning for Mindtree as the best mid-sized company from India, which later became a reality.
Between 1999 and 2007, as the COO, he was instrumental in articulating Mindtree's mission, vision and values. He led leadership development, marketing and knowledge management initiatives that differentiated the company from the very beginning. Mindtree's distinctive physical locations reflect his thought leadership. He is also the face of the company's outreach beyond business. In 2007, he was part of the apex team that led Mindtree from an idea to IPO.
Post-IPO, Bagchi took on the role of Gardener at Mindtree. In this new role, he focused full-time on the Top-100 leaders at Mindtree to expand their leadership capacity beyond the founding team. In 2010, he was appointed vice chairman to the Board. On April 1, 2012, he assumed the office of Chairman.
Bagchi is a member of the Governing Council of the Software Technology Parks of India. He is a well-known writer, having penned a number of widely read books and columns for newspapers and magazines. In 2011, he has been acclaimed as India's No.1 bestselling business author.