[Image by Gerd Altmann from Pixabay]
Dear friend,
Sixteen-year-old Greta Thunberg challenged world leaders at the United Nations: "People are suffering, people are dying, entire ecosystems are collapsing….and all you can talk about is money and fairytales of eternal economic growth. How dare you!" She challenged the dominant paradigm of economic growth driving policies everywhere, including in India. A more humane and ecologically sensitive paradigm is required. "How dare you turn to us (the children) for hope," she said. You, the emperors, must change your clothes—the ideas with which you strut around—she implied.
"Are Western democracies becoming ungovernable?" asks The Economist. Elected governments are in office, but not in power, it says. Many countries in Europe cannot form stable governments because the largest party does not command a majority. Coalitions are unstable. Parliaments are unable to pass laws. "The home of failure to pass meaningful laws is the United States," it says. Systems of electoral democracy have been exported by the West to the rest of the world, even by force—like in Iraq. Now the system is failing even in the West. People are becoming fed-up with politicians, who only want to be elected. Politicians in office don't much care about finding solutions for long-term issues such as those that Thunberg highlighted. They are concerned about winning their next election.
Elected governments do not have incentives to think long, and to invest in policies whose outcomes will not come about during their period in office to boost their next election campaign. Media used to keep the public attention on citizens' long-term concerns through short election cycles. Electronic media is now scrambling to hold viewers' interests in very short news cycles to improve TRPs to sell more advertising. And social media, which has become ubiquitous, has reduced attention spans even further. Public discourse has descended into the shallows. Where is the space left for citizens to engage in deeper deliberations about their future?
An inspiring example of concerned citizens taking charge of the discourse is the Think Long Committee for California. It was formed by a non-partisan group of persons—labor leaders, community advocates, entrepreneurs, economists, and former government officials—none of whom were in an official position, but all were concerned about the future. Following a systematic plan for their year-long deliberations, they found an institutional solution for California's governance which is now being adopted by the government.
India's elected politicians, like their counterparts everywhere, are caught in their short-term interests. India's media—print, electronic, and social—has become very shallow too. Who will step up to convene democratic, non-partisan deliberations amongst Indian citizens? How can technology be used to facilitate them and increase citizens' participation without losing the richness of face-to-face dialogues?
I am grateful to Founding Fuel for curating a conversation about how we will deliberate thoughtfully about shaping our collective future.
Personally, I find that there is nothing like a good book to make me think deeply. Books demand sustained and deep attention, much more than videos do, and much more than the tweets of presidents and celebrities of course! Technology is helping my reading. Kindle enables me to carry many books around with me, to read in the spaces in my time that I make for them.
Happy reading.
Arun Maira
With Team Founding Fuel
Featured Stories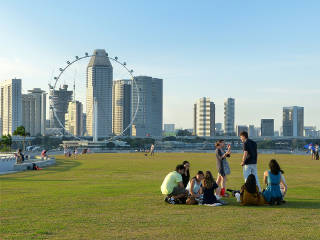 In the relatively short time since it became independent in 1965, Singapore has made giant strides. The country illustrates well the power of local systems solutions, purpose-driven networks, and inducing all parts of the government and all stakeholders to work together. (By Arun Maira. Read Time: 8 mins)
This essay is part of the Masterclass on TransformingSystems with Arun Maira: A special learning project, where Maira led a public conversation with thought leaders on three themes: A new model of change, Designing purpose driven networks, and Building ethical leaders.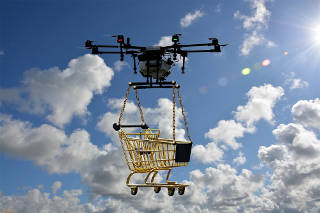 November 09, 2019: A roundup of news and perspective on disruptive technology. In this issue: Drones, quantum computing, and gene editing. (By NS Ramnath. Read Time: 3 mins)
Arun Maira Recommends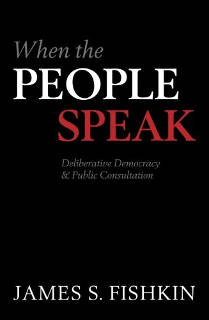 Fishkin gives an analysis of the evolution of democratic institutions from Athens, through the debates among the Founding Fathers of the US Constitution, and into the 20th century, explaining the dilemmas in obtaining both 'reach' in the numbers who participate and the 'richness' of the dialogues. He provides architectural principles for the design of good processes, using technology also.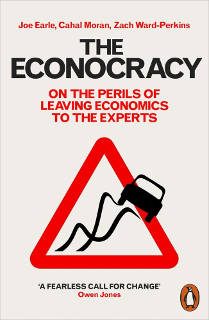 Economics has become the over-arching discipline, and the reigning ideology of our time, for organising human affairs. This book, written by a collective of dissident graduate students, exposes many flimsy theoretical foundations on which neo-classical economics stands.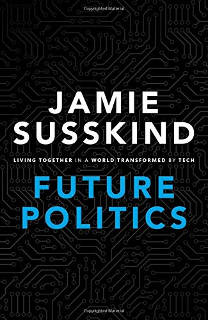 To what extent should our lives be directed and controlled by powerful digital systems and on what terms? Software code is the new law. It is not written in parliaments, but by technologists out of public sight. Moreover, these new-age law-makers are serving private interests, not governments. How will politics change, and how should governance of technology be changed?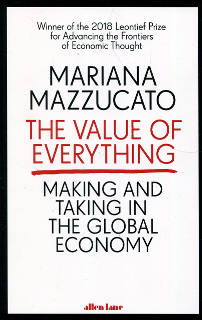 Creating wealth from wealth has become the fastest growing industry, producing enormous wealth for those in it. Mazzucato explains the historically intertwined evolution of ideas in economics and government policies, and the influence of wealth in shaping these ideas. The result is that, whereas the Gini coefficient for inequality of labour incomes, at 40 to 50 in many countries is distressing, the Gini coefficient for income from property has reached 90 in many countries—almost as high as it can theoretically get!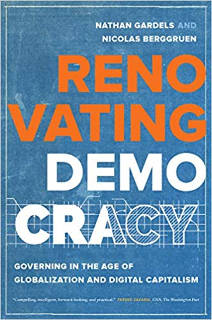 There is increasing dissatisfaction in Western democracies with the performance of their governments. On the other side of the world, China and Singapore have provided another model of governance that is improving the welfare of citizens with sustained investments in social and physical infrastructure. The authors explain the weaknesses and strengths of both systems. They describe a real experiment underway in California (which they are a part of) to combine the strengths within both systems to reconstruct the governance of the state of California, which is urgently in need of reform—witness the decline in its vaunted public education system and the alarming erosion of its environmental capital.
From Our Archives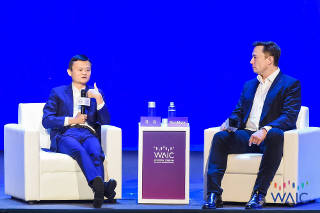 [Alibaba founder Jack Ma and Tesla's Elon Musk at the 2019 World AI Conference held in Shanghai. Photo from WAIC]
Today, the country's focus is on exploiting the benefits of economic modernisation to redefine the goals of society in three critical areas: environmental regulation, technological innovation, and corporate social responsibility. Insights from a week-long immersion. (By G Venkat Raman)