[From pxhere]
The United Nations has declared 2019 the international year of the periodic table. Yes, the same table that that you studied in high school that has shaped thinking in the world of chemistry, physics and other sciences for 150 years now.
The periodic table is a way of classifying, grouping and ordering elements that augments understanding and provides a framework to work with. The periodic table also gives away the prevalent thinking that helped create it and helped hold it steady. A line of thinking that perhaps sought "one best way" and sticking with it. By the way, did you know that over 700 variations have been published since the first periodic table?
I am reminded of a book that held my attention a decade ago. It continues to be relevant. In 2007 David Weinberger, a fellow at Harvard Law School's Berkman Center for Internet and Society, wrote Everything Is Miscellaneous: The Power of the New Digital Disorder. The year 2007 saw the arrival of social technologies and I remember being riveted to the book for a while.
Weinberger argued that digital technology provides ways to think and stack according to each person's need. It allows us the capability to assign things to multiple places simultaneously. Think the number of duplicate images and files you have in different devices and contrast that with physical objects. With tags and categories, ways of stacking was left to the user's choice.
In the book, he outlined new principles of digital order that could help reimagine business. Plus, for the first time, I had a way to handle the deluge of information that the digital world was spewing. It required a new way of working for the mind.
We have come a long way since 2007 and digital technology has entered every domain of life and business. In doing so, it has placed new demands on thinking and leadership. Digital technology is potent with opportunity for change at scale. To facilitate such change and harness all the power that resides in it, requires, among other things, courage and skill. The courage to let go, embrace change and acquire new skills to stay current. How courageous we will be to embrace these possibilities will determine our futures.
Courage, change and skill perhaps are at the very core of several snippets that my colleague NS Ramnath presents in his roundup of disruptive technologies. To complete that, may I invite you to take a look at D Shivakumar teasing out the essence from the book Character Carved in Stone? That book is about values the United States Military Academy at West Point cultivates to make strong leaders. For all the change, character stays timeless in strong leaders.
It is March. At Founding Fuel we have been having some intense conversations as we close out this financial year and prepare to step into the next. Courage, change and new skill will be central to the next year for us as well.
Have a great week!
Kavi Arasu
On behalf of Team Founding Fuel
Featured Stories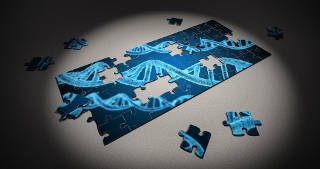 Feb 26, 2019: A roundup of news and perspective on disruptive technology. In this issue: Microsoft employees question how their work is used, why lab-grown meat may not be a panacea, and China's CRISPR twins may end up with unintended modifications. (By NS Ramnath. Read Time: 3 mins)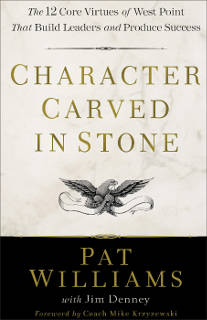 In their book, Character Carved in Stone, Pat Williams and Jim Denney talk about the values the United States Military Academy at West Point cultivates to make strong leaders. (By D Shivakumar. Read Time: 5 mins)
What We Are Reading And Listening
Confirming what people already believe can help organizations overcome barriers to change.
A discipline of innovative thinking from everyone, driven from the top.
You can't abolish office gatherings, but you can make them shorter, smaller and smarter with the help of recent research.
Artists, scientists, and inventors talk about how they turned ideas into reality.
Without humans to cause accidents, 90% of risk is removed. Insurers are scrambling to prepare
From Our Archives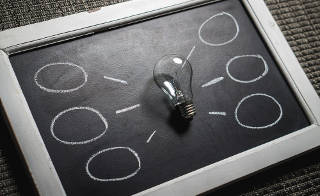 Entrepreneurial leaders like Medtronic Labs' Omar Ishrak and Khan Academy's Salman Khan are showing how low-cost, disruptive, local solutions can open up new opportunities in emerging markets. (By Indrajit Gupta)

There is no clinical evidence to prove this, but my brain fell in love with ideas and got close to that of a cocaine addict. (By Charles Assisi)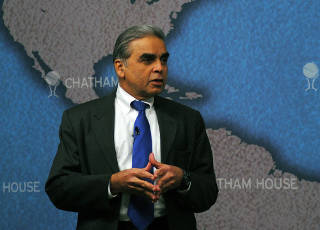 [By Chatham House (CC BY 2.0), via Wikimedia Commons]
The West needs to radically rethink its strategic goals for the Asian century, argues Kishore Mahbubani, senior advisor and professor in the Practice of Public Policy at the National University of Singapore. (By CKGSB Knowledge)