[By Gerd Altmann under Creative Commons]
Dear friend,
That there is a problem with contemporary discourse is something we acknowledge. Why does the problem exist? One of the most influential biologists of all time, Ernst Mayr, may have an answer to that. Embedded in his research is a warning we will do well to pay heed to.
In studying why certain species go extinct while others survive, he zeroed in on what may their genetic traits be. What emerged was a dangerous idea called The Founder Effect. Some call it The Founder Principle to drive home the significance of what it means.
Now that we have the benefit of hindsight, his research from the field hold insights that sound remarkably simple: As a thumb rule, large populations are genetically diverse. Under certain circumstances though, a small group breaks away from the diversity in the pool. Even as the group drifts away from the natural genetic diversity it was part of, biology insists that to survive, the drifting species must mate. But because the population is small, to mate, they must intermingle and interbreed. This marks the beginning of an incestuous cycle.
Every schoolkid tutored in the basics of biology and genetics now knows that interbreeding and incest can drive any species into extinction. Extrapolate this analogy now to the nature of contemporary discourse. All of what we hear around us are the sounds of incestuous creatures. There is no room for diversity or to challenge. How did this happen? If this path be taken, it is only a matter of time before the Founder Effect kicks in and all dissenting voices are killed.
As a species though, we must not just survive, but evolve. This is a question we continually ask of each other at Founding Fuel. Some of these questions include the problem with Indian business schools, the debates around Aadhaar, and the subtle differences between velocity and speed. Tell us what you think of it.
My very best,
Charles Assisi
On behalf of Team Founding Fuel
Featured Stories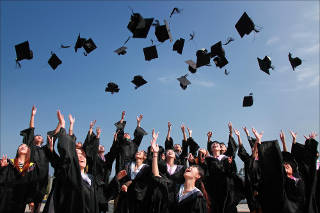 [By paseidon under Creative Commons]
It is that time of the year when young aspirants for b-schools start going through their rites of passage. But campus placements are a hopelessly derailed system. Indrajit Gupta decides he's had enough and thinks this is as good a time as any to call a spade a spade. Having done that, he engages with some of the finest minds around on what may it take to clean up the mess. (Read Time: 5 mins)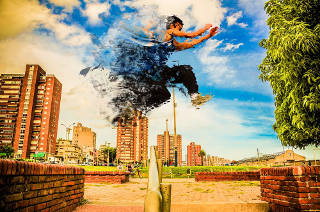 [By hugorouffiac under Creative Commons]
Much is being written and said about Aadhaar. You are either with us, or against us. There is no room for nuance. That is why the wildly popular Haresh Chawla thought it time to jump in, examine the conversation, offer his perspective, and place his neck on the line. But trolls will not be tolerated. (Read Time: 12 mins)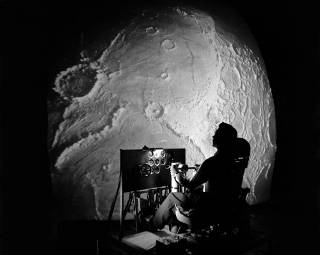 [By NASA on The Commons]
Young graduates from b-schools and critics against Aadhaar sound like the kinds who want speed over all else. They may have gloated over Team Indus failing to make it to the moon. But, Charles Assisi argues, velocity matters as well—speed can be adjusted. Team Indus has gained velocity. (Read Time: 6 mins)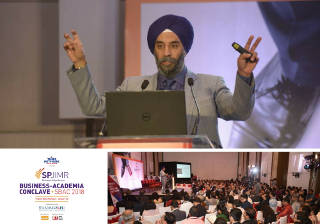 When the agility of start-ups is combined with the scale of a corporation, great things can happen. Snapshots from the SJPIMR Business – Academia Conclave 2018, hosted by SPJIMR in partnership with Founding Fuel. (Read Time: 3 mins)
What We Are Reading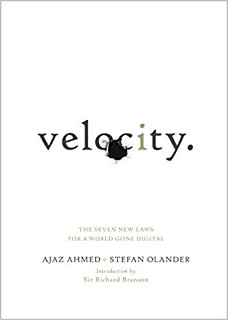 This is a compelling read for everyone in a management role. Unlike conventional books that are part of mandatory reading at most B-schools, this is a contemporary read. It is a series of conversations between two leaders on how and what are they doing to navigate through a world that seems to change by the minute.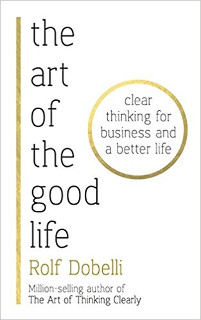 Rolf Dobelli fans who had fallen in love with his The Art of Thinking Clearly, may have missed out on his 2017 release, and like mental models, this is a good one. A warning: Do not devour this book at one go. Read about a law or two on the outside at one sitting, mull over it, and then come back. The book looks deceptively thin. But is thick on muscle.
This is among the top-rated courses on Coursera and is mentioned in Indrajit Gupta's article on B-school placements. This is one of the most popular ones on Coursera right now. Make it a mandatory one. Created by Dr Barbara Oakley and Dr Terrence Sejnowski, it is one of the most formidable ones in the world for adults who have passed out of college, are in the workforce, and are now looking at acquiring breadth and depth to their skill sets.
From Our Archives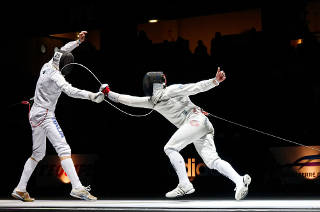 [By © Marie-Lan Nguyen / Wikimedia Commons, CC BY 2.5]
Discussions on Aadhaar often descend into shouting matches. One way to make progress is to break it down into smaller bits to understand the nuances, says NS Ramnath.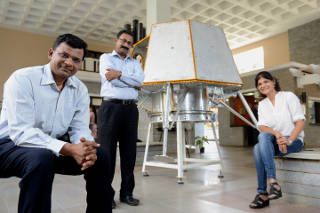 [By Hemant Mishra of Mint]
If Team Indus succeeds in soft landing a spacecraft on the moon and wins the Lunar XPRIZE, it could set the stage for the company and India to be a big player in space engineering, says Rishikesha T Krishnan.
Team Indus doesn't see the Lunar XPRIZE as just a technical problem to be solved; it's equally about ensuring a buy-in from a whole host of stakeholders, says NS Ramnath.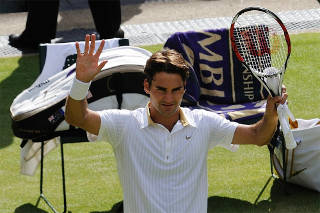 [By Justin Smith under Creative Commons]
When the legend walks towards Centre Court at the finals of Wimbledon later today evening, whatever the outcome of the match be, his victory is a given, says Charles Assisi.