[Photo by Mika Baumeister on Unsplash]
Good morning,
In his fantastic introduction to Jeff Bezos' Invent and Wander, Walter Isaacson writes about the common strands he observed among the subjects of his biographies—Leonardo da Vinci, Benjamin Franklin, Ada Lovelace, Steve Jobs, and Albert Einstein. The first trait is passionate curiosity. The second is a theme that we have often explored at Founding Fuel: connecting arts and science.
Isaacson writes: "A second key trait is to love and to connect the arts and sciences. Whenever Steve Jobs launched a new product such as the iPod or iPhone, his presentation ended with street signs that showed an intersection of Liberal Arts Street and Technology Street. "It's in Apple's DNA that technology alone is not enough," he said at one of these presentations. "We believe that it's technology married with the humanities that yields us the result that makes our heart sing." Einstein, likewise, realized how important it is to interweave the arts and the sciences. When he felt stymied in his quest for the theory of general relativity, he would pull out his violin and play Mozart, saying that the music helped connect him to the harmony of the spheres. From Leonardo da Vinci, we have the greatest symbol of this connection between the arts and sciences: Vitruvian Man, his drawing of a nude male standing in a circle and a square, a triumph of anatomy, math, beauty, and spirituality.
"In fact, it helps to be excited by all disciplines. Leonardo da Vinci and Benjamin Franklin wanted to know everything you could possibly know about everything that was knowable. They studied anatomy and botany and music and art and weaponry and water engineering and everything in between. People who love all fields of knowledge are the ones who can best spot the patterns that exist across nature. Both Franklin and Leonardo were fascinated by whirlwinds and swirling water. That helped Franklin figure out how storms move up the coast and to chart the Gulf Stream. It helped Leonardo understand how the heart valve works as well as to paint both the water rippling by the ankles of Jesus in the Baptism of Christ and the curls of the Mona Lisa."
It's again a theme we will look at in this edition of FF Daily.
In this issue
Why local experience matters
France's repairability index
How to measure our lives
Have a good week ahead!
Why local experience matters
Towards the end of January we organised a learning session on systems thinking, state capacity and grassroots development, led by Arun Maira, former chairman, BCG India and former member, Planning Commission. It included Mekhala Krishnamurthy, associate professor, Ashoka University, and senior fellow, Centre for Policy Research; Harish Hande, Magsaysay award winner and co-founder of Selco India; and award-winning journalist M Rajshekhar. The session was anchored on M Rajshekhar's recent book, Despite the State: Why India Lets Its People Down and How They Cope (read an extract here).
During the session, Hande shared his experience working in the rural areas. Here's an extract from the synopsis.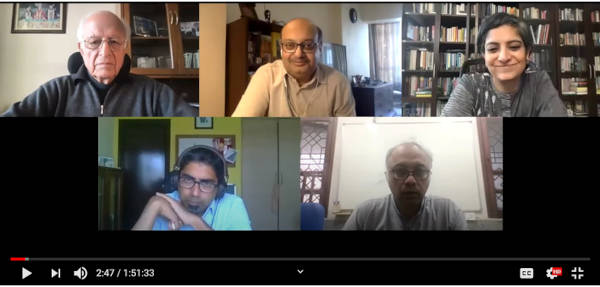 "[Hande] says that people from the IIMs and the IITs are 'the most useless characters for advice'. Because 'If I look at the collapse of our industry in the rural areas, rural businesses, none of them had the capability to help them, because they did not know what the ecosystem was like.' How do you collect receivables when that business has gone into poverty too? Or how do you recreate a business when the central supply chain has collapsed? They had no advice. 'That showed me a classic failure of this whole education system that we all tout as elite.'
"'We are so fascinated by scale that we forgot the basics of building society, building bricks.'
"What Hande is trying instead is to tap into local knowledge and expertise—the rural journalists, the traditional bankers who have social as well as commercial capital, and those from vocational schools—because these youngsters are the 'owners' of these problems.
"He says, the beauty of India is that an ecosystem approach for a country like India is absolutely replicable in other countries.
"'So, India becomes a hotbed of systems thinking, a hotbed of solutions and linkages between health, education, energy—all the SDGs—that then becomes a superpower of solutions for other countries to replicate.'
"For that we need to think of ourselves as solution providers—and not just a mechanical engineer or an electrical engineer."
Dig deeper
France's repairability index
This will be music to Indian ears.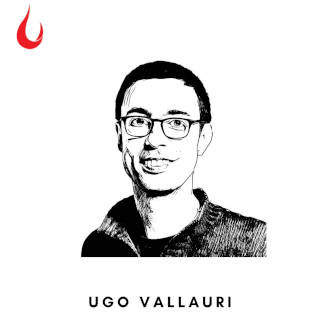 "It's a big step in the right direction."
Grist writes, "In a world first move last month, France began requiring makers of certain electronic devices, including smartphones and laptops, to tell consumers how repairable their products are. Manufacturers selling these devices in France must give their products a score, or 'repairability index,' based on a range of criteria including how easy it is to take the product apart and the availability of spare parts and technical documents. While France won't be enforcing use of the index with fines until next year, some companies have already begun releasing scores for their products."
The piece quotes Ugo Vallauri, co-founder of Restart Project, saying it could change the way products are designed and produced: "We think that the moment something becomes a requirement, it's no longer really a problem for a manufacturer. They just have to deal with it as one of their variables in bringing a product to the market. So the more some manufacturers choose to make products more repairable, it will motivate others, if nothing else for fear of missing out, to improve their practices."
Dig deeper
How to measure our lives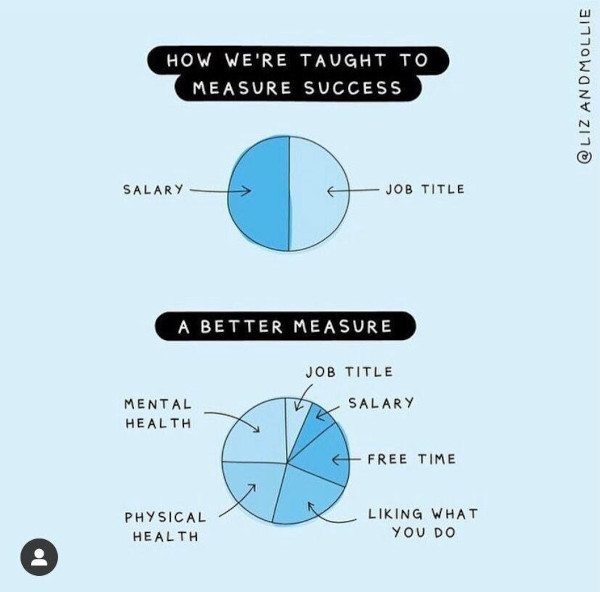 (Via Adam Grant on LinkedIn)
Tell us what you think and find noteworthy.
And if you missed previous editions of this newsletter, they're all archived here.
Bookmark Founding Fuel's special section on Thriving in Volatile Times. All our stories on how individuals and businesses are responding to the pandemic until now are posted there.
Warm regards,
Team Founding Fuel
(Note: Founding Fuel may earn commissions for purchases made through the Amazon affiliate links in this article.)