[Photo by Mohammad Rahmani on Unsplash]
Good morning,
When we hear about innovation, we don't often think about bicycles. In his book, Innovation in Real Places: Strategies for Prosperity in an Unforgiving World, Dan Breznitz shares the fascinating story of a Taiwanese company called Giant, a dominant player in the bicycle market. Giant started as a supplier to Schwinn, a leading American bicycle maker back in the 70s. However, in the mid 80s, it shifted base to China. While Giant had its own brand, Schwinn's decision to cut ties, triggered a crisis.
Breznitz writes, "In response to the crisis, Giant embarked on a joint project with Taiwan's premier public research organization, the Industrial Technology Research Institute (ITRI). ITRI, through its newly established Materials Research Laboratories, headed by Dr. Otto Lin—utilizing the same model that allowed it to kick-start and then support the growth of the Taiwanese semiconductor industry from inception to its rise as a global force—organized a series of joint R&D projects from 1985 onward with industry on advanced materials. Those projects allowed Giant to become the global leader in carbon-fiber bicycle frames, which enabled Giant to offer bicycles that were both stronger and lighter. Those lighter and stronger bikes allowed Giant to expand the appeal of bikes, first to women, and then to ignite and lead the global mountain-bike trend. This public-private R&D system continued to develop and become the backbone of the innovation machine that has enabled the Taiwanese bicycle industry to sustain its prosperity for the last four decades. This growth and prosperity—for example, Giant now has annual revenues of US$2 billion—was achieved in difficult and volatile global market conditions, with the American and European industry losing both the innovation lead and market share, and the Chinese and Indian industries becoming the hub for cheap, lower-quality bicycle manufacturing."
A little later in the book, Breznitz draws parallels between Giant's strategy with other innovators of the world.
He writes, "The Taiwanese company reframed what bicycles are and who uses them by developing carbon-fiber frames, and as a result became, literally, the giant of the industry. The profits Samsung accrues from every iPhone sold are second only to Apple's because of Samsung's relentless innovation in memory chips and touchscreens. Wipro, Infosys, and Tata Consultancy Services reshaped and rule the global market of software services by constantly innovating in software project-development techniques and developing their ever-expanding libraries of software components that can be quickly tailored to their customers' needs."
In this issue
Graveyard of Empires
The power of digital vouchers
What Indians want
Have a good day!
Graveyard of Empires
And the inevitable happened. The Taliban took over Kabul and has now asserted its control over Afghanistan. Just how did things get here? We highly recommend investing time on watching Afghanistan: The Great Game, a two part series anchored by Rory Stewart, British academic writer and diplomat. It was aired on BBC back in 2012. Stewart is sympathetic to the Afghan people and explains in much detail how every empire that attempted to invade the country had to retreat, as he walks through the streets of its cities and villages. Stewart stops filming as the Americans start deploying troops in Afghanistan and the Al Qaeda shoots into global prominence.
Just how did things get this ugly for the Americans? This is what a searing essay by the Pulitzer prize winning journalist Chris Hedges deals with. "The attacks of September 11, 2001 were not an existential threat to the United States…
"Most of the Muslim world was appalled and revolted at the crimes against humanity that had been carried out in the name of Islam. If we had the courage to be vulnerable, to grasp that this was an intelligence war, not a conventional war, we would be far safer and secure today…
"But the attacks gave the ruling elites, lusting for control of the Middle East, especially Iraq, which had nothing to do with the attacks, the excuse to carry out the greatest strategic blunder in American history—the invasion of Afghanistan and Iraq. The architects of the war, including then Senator Joe Biden, knew little about the countries being invaded, did not grasp the limits of industrial and technocratic war or the inevitable blowback that would see the United States reviled throughout the Muslim world. They believed they could implant client regimes by force throughout the region, use the oil revenues in Iraq, since the war in Afghanistan would be over in a matter of weeks, to cover the cost of reconstruction and magically restore American global hegemony. It did the opposite…
"We were the best thing that ever happened to the Taliban and al Qaeda."
Dig deeper
The power of digital vouchers
Writing in The Indian Express, RS Sharma, chairman Telecom Regulatory Authority of India, and Ashok Pal Singh, former member of the postal services board, explain how the recently launched e-RUPI, a digital prepaid, purpose- and person-specific payment utility, can be used beyond the immediate and first-use case (that is facilitating cashless service at paid Covid vaccination centres).
They write:
e-RUPI is almost custom-designed for school voucher programmes. The efficacy of these programmes is well established in many countries. Identified students receive vouchers to pay school fees and expenses at empanelled institutions of their choice, public and private, which compete to get full fee-paying students: The resultant option and competition benefits students and schools while enhancing transparency and accountability.
Another application is in basic income support. The lockdowns to contain the pandemic exposed the poor to acute distress, due to loss of means of livelihood. e-RUPI can mitigate their stress by rapidly distributing food and cash vouchers at scale.
A similar application of e-RUPI can be envisaged for the Ayushman Bharat healthcare initiative. Beneficiaries will receive e-RUPI vouchers of designated value tenable at empanelled healthcare facilities, providing them portability and facility choice. The service provider will benefit from the immediate payment.
Corporate applications of e-RUPI include scrupulous disbursement and easy compliance of providing employee benefits with tax implications such as meals, education, travel and health.
Dig deeper
What Indians want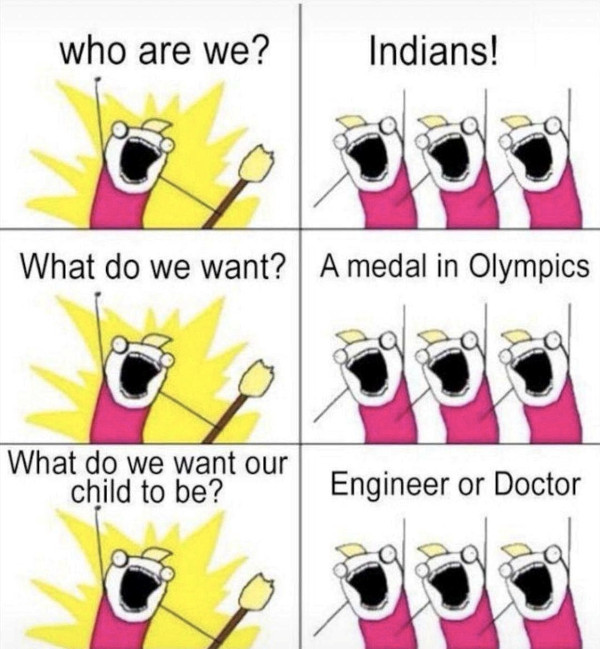 (Via WhatsApp)
Found anything interesting and noteworthy? Send it to us and we will share it through this newsletter.
And if you missed previous editions of this newsletter, they're all archived here.
Bookmark Founding Fuel's special section on Thriving in Volatile Times. All our stories on how individuals and businesses are responding to the pandemic until now are posted there.
Warm regards,
Team Founding Fuel
(Note: Founding Fuel may earn commissions for purchases made through the Amazon affiliate links in this article.)