[From Unsplash]
Good morning,
"Before we can do anything, we must be able to imagine it," is a line that stayed with us as we continued to read Too Soon Old, Too Late Smart by Gordon Livingston over the weekend.
"This sounds easy, but I find that many people do not make the link between behaviour and feelings," Livingston writes. "We have become used to the idea that much of what we don't like about ourselves and our lives can be quickly overcome with little effort on our part…
"Religious transformation aside, alteration of our attitudes and behaviour is a slow process; change is incremental. Look at any successful prison break and you will see plenty of imagination, hours of planning, often months, even years, of slow progress toward freedom. We may not admire the people who do this, but their ingenuity and determination are lessons for us all…
"People mistake thoughts, wishes, and intentions for actual change. This confusion between words and actions clouds the therapeutic process. Confession may indeed be good for the soul, but unless it is accompanied by altered behaviour, it remains only words in the air. We are a verbal species, fond of conveying our minutest thoughts. (Remember the last time you listened to someone talking into a cell phone?) We attach excessive importance to promises.
"Whenever, as happens frequently, I point out to people the discrepancy between what they say they want and what they actually do, the response is surprise and sometimes outrage that I will not take their expressions of intent at face value but prefer to focus on the only communication that can be trusted: behaviour.
"Probably the single most confusing thing that people tell each other is 'I love you.' We long to hear this powerful and reassuring message. Taken alone, however, unsupported by consistently loving behaviour, this is frequently a lie—or, more charitably, a promise unlikely to be fulfilled.
"The disconnect between what we say and what we do is not merely a measure of hypocrisy, since we usually believe our statements of good intent. We simply pay too much attention to words—ours and others'—and not enough to the actions that really define us."
Get to work on those New Year resolutions now.
Have a good day!
The new Remdesivir?
In earlier waves of the pandemic, all communication channels were flooded with desperate people seeking the 'miracle drug' Remdesivir that was hailed to work against Covid-19. Desperate people sought it out for their family and friends in distress. It took a long while for the frenzy to settle down and the WHO felt compelled to issue a statement that there is no evidence to support this drug.
Tabassum Barnagarwala reports on Scroll that something similar appears to be happening now as demand for monoclonal antibody cocktails have started to soar despite evidence they may not work against the current variant.
"The country's top health experts have cautioned against their use since Omicron is widespread, at least in Indian cities. But as Covid-19 cases explode, so has the demand for the cocktail therapy among those who can afford it—a single dose costs Rs 65,000.
"'It is like a chocolate for children, everybody wants it,' said Dr N Santhanam, chief executive officer at Mumbai's Breach Candy Hospital…
"At Bombay Hospital, consultant physician Dr Gautam Bhansali said the cocktail is administered only if patients and their families insist on its use."
Dig deeper
China simmering
The spread of the Omicron variant has prompted authorities in China to adopt a "zero tolerance" policy and lockdowns are being imposed.
We are watching developments unfold in Xian, the ancient capital of the country, for various reasons. It begins with a question on the minds of most people. Is this a precursor to more lockdowns across the country? If that's the case, the global economy will take a hammering through all of 2022.
How much that matters is already obvious because Xian is a major memory chip manufacturing centre used by data centres, smartphones and other such devices. Companies with plants there, such as Samsung and Micron, have already warned of a shortage going forward if the situation continues.
Then there are news reports emerging which have it that the local population is on edge and is seething in anger at Beijing's policies. If the history of pandemics can be considered a marker, this is the beginning of the end of most political dispensations that rule with an iron fist.
Describing what it is like in Xian, James Palmer writes in Foreign Policy that "Food is a key issue. One household member is usually allowed to make a grocery run every two days, but most stores are closed, and those that are open are understocked. The government has started supplying vegetables to compounds, where local committees distribute them to residents, especially the elderly. It helps that many households stocked up on supplies this past November after the central government warned that winter lockdowns were likely.
"The worst shortages seem to be in the central district of Yanta, a wealthy and densely populated area that was put in localized lockdown on Dec. 17 and briefly reopened before the citywide shutdown. Two senior Yanta officials have been fired; Christian Goebel, an expert on Chinese local government, points out that this follows a pattern of the central government scapegoating locals for failures. The Xian government will likely see more firings—and possibly prosecutions—as it pays the cost of public failure."
Dig deeper
Decoding reason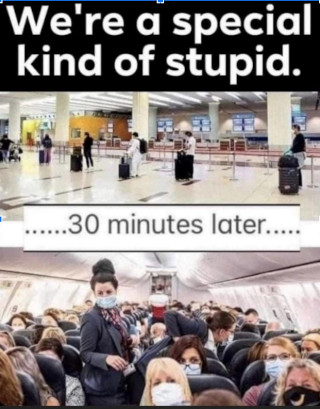 (Via WhatsApp)
Found anything interesting and noteworthy? Send it to us and we will share it through this newsletter.
And if you missed previous editions of this newsletter, they're all archived here.
Warm regards,
Team Founding Fuel
(Note: Founding Fuel may earn commissions for purchases made through the Amazon affiliate links in this article.)