By Priyadarshini Rao & Jaydeep Shetty
In fashion, we treasure the new over everything else. But, predicting what comes next can hardly be arbitrary, and one often gets the trend wrong.
We have fleeting fads led by Instagram influencers and on the other hand, trends that have a longer life. The latter are driven more by societal shifts in economy, weather and the neighbourhood we live in.
The pandemic dumbed down our tastes for the better part of three years. We all switched to lycra, nylon and polyester. Athleisure had been a favourite while we stayed home working in our joggers and tights, and in a perpetual (or should it read perceptual) quest for better health.
But the tide is turning. Albeit slowly. And yes, it may soon be back to tasteful comfort and functionality, constructed with sustainable materials and transparency of manufacture.
All this also indicates a move towards the classics, or what's pejoratively called NormCore (an unremarkable way of dressing in casual clothing).
Here are our recommendations for an everyday updated casual wardrobe.
Plan your wardrobe with daily basics and elevated pieces that you can mix or layer with each other. Think not of seasons, but of all-day comfort. And you must buy clothes with sustainable materials. Do not let the greenwashing fast fashion brands fool you.
Upscale clothing has become easier on the body as well as the eye today. Imagine bold prints combined with earthy colours, drawstrings, wide open collars, loose weaves, light materials and roomier than before.
12. Modern Retro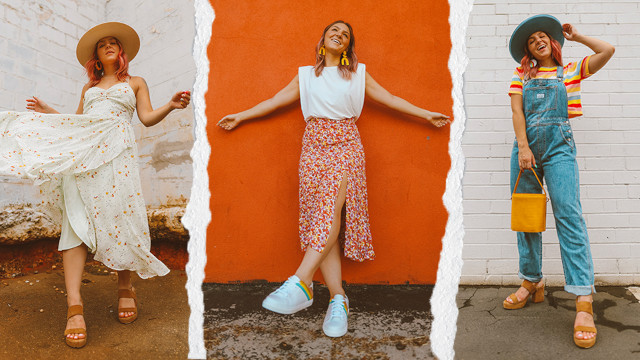 [Source: stylecaster.com]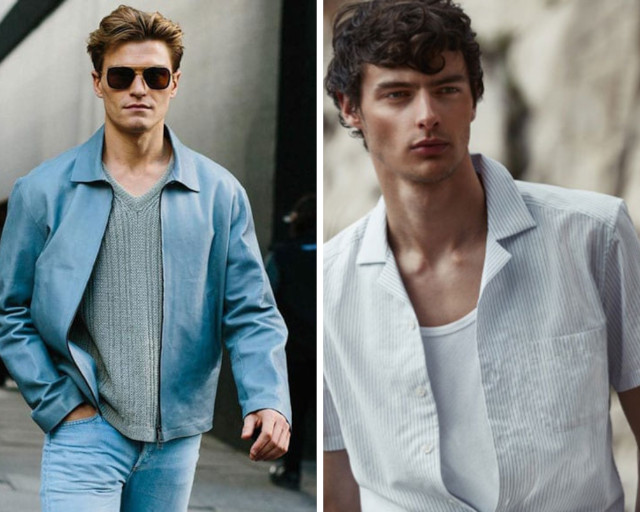 [Light blue jeans (left), Revere collar shirt]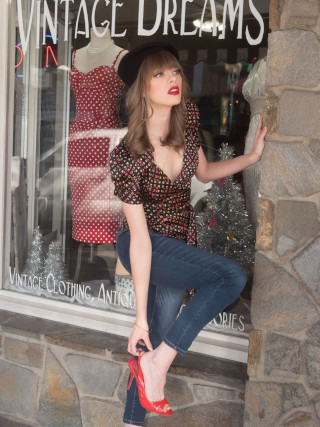 [Source: currentboutique.com]
Modern Retro is actually a hidden movement. The garment stays traditional, but it is now married with modern technology and innovative materials, thus preserving the past while forging a new future. HoundsTooth, GinghamChecks, MadrasChecks, FadeOut Paisleys are all reflective of this trend.
One can see this reflected in not just streetwear but also in couture.
11. Co-ord Sets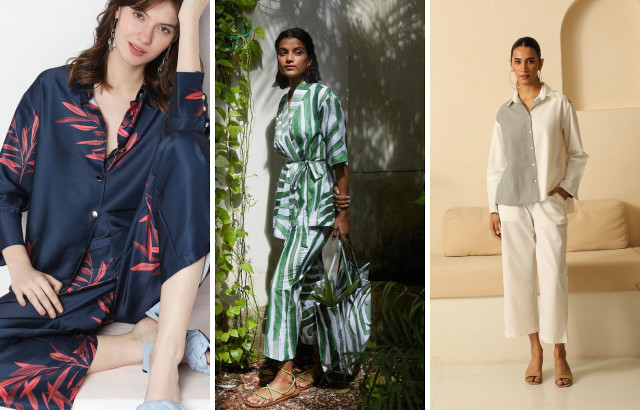 [(From left) veromoda.in, chapterone.in, cossetclothing.com]
Available in printed and plain, depending on what one can carry off. They come in an array of fabrics from cool linens to viscose and modals. Co-ords are great for the cafe and also for lounging on the weekend.
Go for large prints, small prints, woven designs, plains — they all work well for women both at the workplace and for hosting etc, provided one chooses the right colour and language of design.
10. Island Lifestyle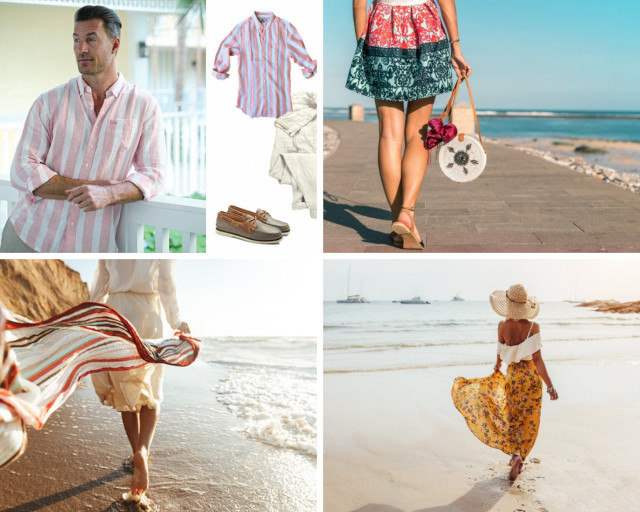 [Island fashion]
Even city weekends have embraced the island lifestyle. Crushed linens in monochrome and hand-stamped prints work for both men's shirts as well as women's dresses.
So it's totally cool to look like you're in French Pondicherry on a weekend out in Indiranagar — it's the spirit that matters.
9. Capsule Wardrobes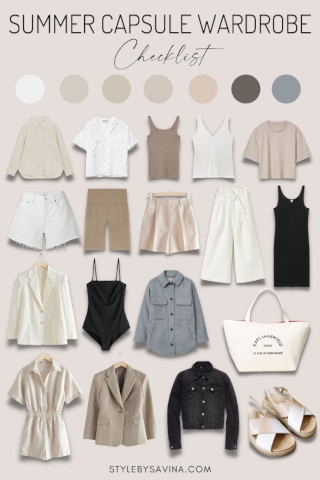 [Summer capsule wardrobe]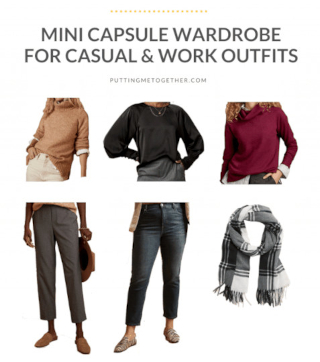 [Mini fall capsule wardrobe for casual and work outfits]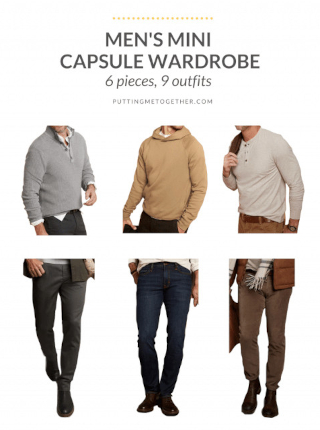 [Mini winter capsule wardrobe for men - 6 pieces, 9 outfits]
Buy lesser, buy better, not cheap.
A capsule wardrobe is the minimum separates that you can mix and match well to create unique looks that show you at your best. A little imagination goes a long way.
Men could add some variation with an easy linen jacket, for seminars, conferences and meetings.
Knit vests and trousers are blurring the line between work and casual dressing.
Sleek non-leather belts, slim laptop cases etc make for versatile accessories.
Modern, inexpensive fabric and non leather shoes and trainers give a smart casual look.
Women have a lot more choice and that's a good thing. Separates allow you to vary looks. Choose between blouses and shirts and mix them with skirts or trousers and complementing footwear.
8. Layering Tone on Tone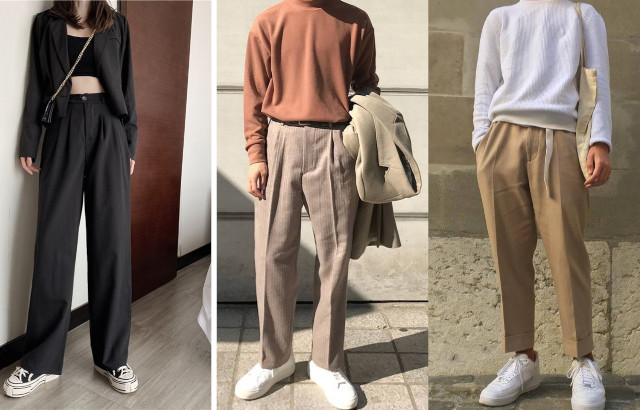 [Tone on tone]
It's been a couple of years to this trend, but it's peaking right now. It lends an elegant classiness to your look, and is easy to pull off. Think of the 60s movies when this trend lasted out more than a decade.
7. Dress Down Footwear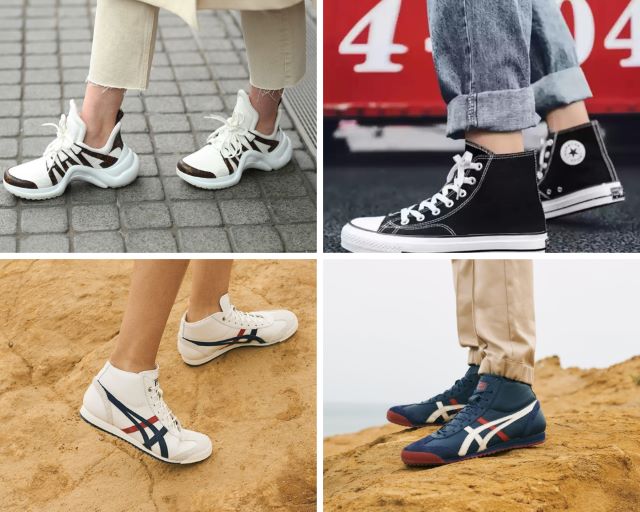 [Top row, from left: White trainers from Louis Vuitton; Azeraa all star hightop canvas ankle-length boots for women. Bottom row: Onitsuka Tiger's MEXICO 66 SD series]
The shift to sneakers and casual shoes has been marked for both men and women. And bright whites and contrast colours have been equally in vogue. You can even team them up with formal attire in many cases. We recommend this.
6. Raw Selvedge Denim Jeans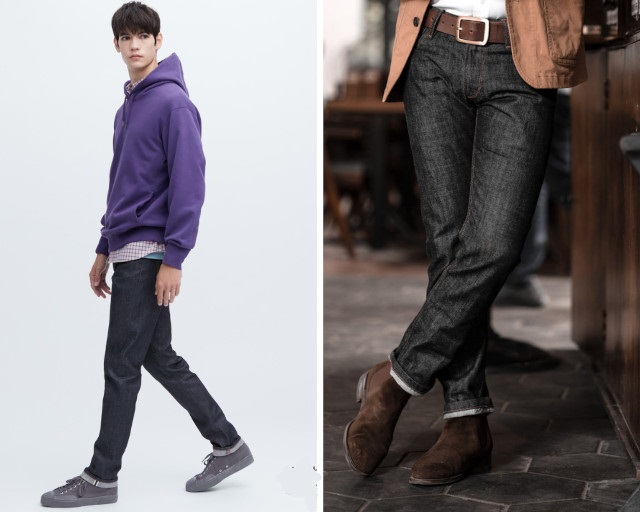 [Selvedge jeans: From Uniqlo (left) and Ontake - Monks of Method]
If you want to amp up your style quotients with jeans, don't look for the most distressed pair or the most unusual washes. Raw Selvedge denim has a vibe and currency that's gaining value like a new cryptocurrency. ('Raw' means the denim is not prewashed, and selvedge refers to fabric's edges that seal themselves with a tightly woven finish.)
You can pick a pair for Rs 3,999 at Uniqlo or trade up to Monks of Method and get a pair for around Rs 8,999. Selvedge is a spin off on the Retro Modern look and can be paired well with formal shirts or blouses as well.
5. Handcrafted Accessories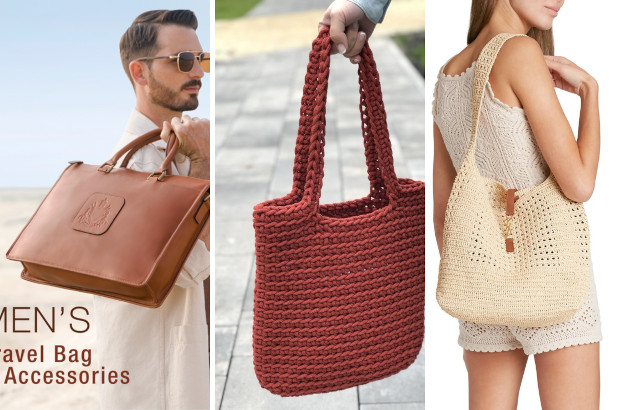 [Handbags: (From left) Men's travel bag from Hidesign, crochet tote bag, YSL crochet raffia hobo bag]
Focus is also on handcrafted accessories. Crochet, raffia and knitted clutches, handbags and totes are a lovely addition to any look, be it contemporary or ethnic. And on leather, DaMilano and Hidesign are our hot favourites. Oh yes, Kompanero too.
4. Analogue Watches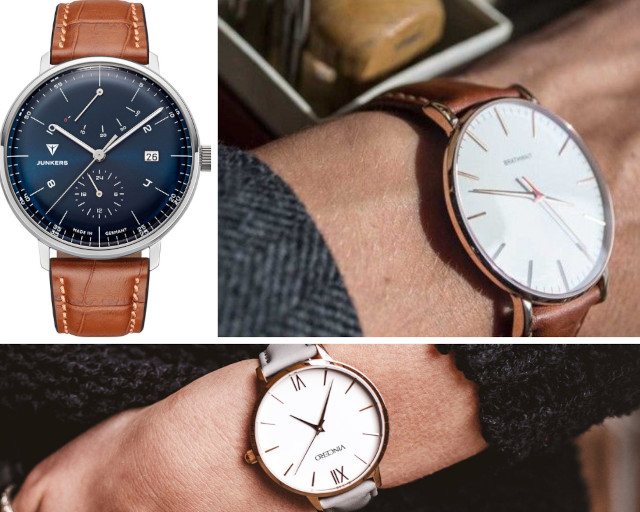 [Clockwise from top left: Junkers Bauhaus, Brathwait classic slim wrist watch, Vincero collection]
Hopefully we have had enough of the smart watches which tell us our blood pressure, heartbeats, steps and every single thing we cannot really control. Keep those for your everyday workout. When off the treadmill, go back to the classic. Think small, slim, unadorned! Casios, Citizens and Titans. There are absolutely great designs. And if you're rich enough to own a luxury timepiece, get them out of the locker. Today!
3. Wear Sustainable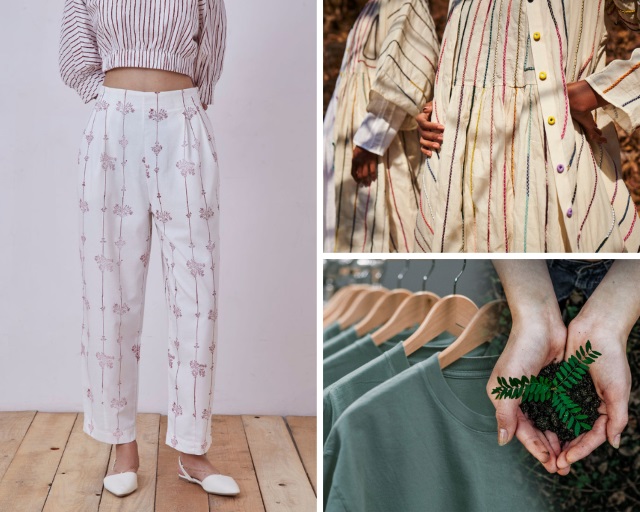 [Source: (clockwise from left) TheSummerHouse.in, ka-sha.com, temetera.it.com]
The general understanding of sustainability moves from the planet towards our craftspeople. India is home to some outstanding weaving traditions and the garments made here are unmatched in sustainability. Get a piece of it. Stay away from clothing that only promises shimmer and colour for visual stimulus.
2. Indian Ethnic Styles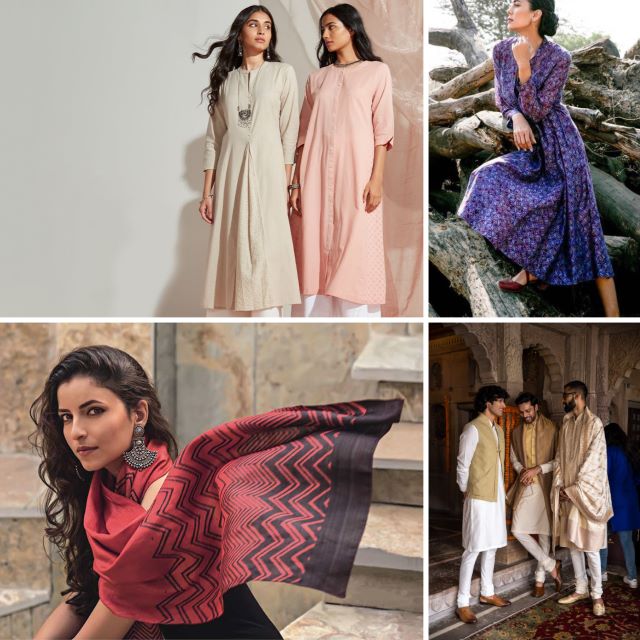 [Clockwise from top left: Utsa at Westside, Anokhi, Tasva by Aditya Birla, Fabindia]
There's a sense of pride to being Indian. Flaunting ethnic colours, prints and textiles is coming back thanks to us valuing our heritage and quality. India has a plethora of ethnic high street brands, but our favourites are the ones that are available largely online. Without the burden of the logo, you have great independent choices. They match or better the quality of the mass produced ones.
1. Go Earthy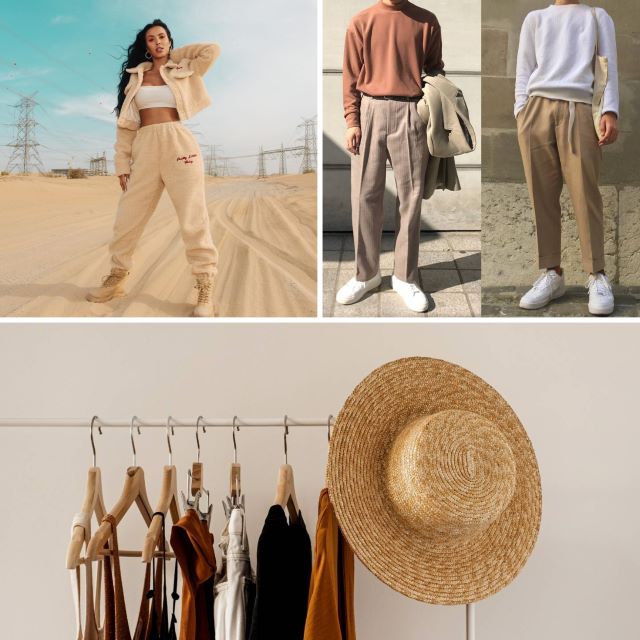 [Earthy tones]
You can almost never go wrong with earthy tones. Greys, khakis and burgundy mix well with the whites and ecrus. They blend and contrast into each other beautifully so you can make perfect ensembles, head to toe.
For men, the quintessential Gap/Chinos are back big time, and you can add great moccasins, boat shoes or even sneakers to this.
For women, fine fabrics mixed with generous, flowy, silhouettes cue a romanticism that's been out of fashion for a while. Think Anthropologie or our own Nicobar.
Our top cities to shop in India are Benares, Pondicherry, Jaipur, Kolkata and Coimbatore. And not necessarily in that order.
A sense of empowered femininity is the new trend. That's away from the overtly sexualised, figure hugging, attention-grabbing clothing that ruled the waves for the last decade. Sophisticated but playful silhouettes that drape easy, rule.
Outfits are crisp, clean, comfortable and ideal for a jaunt around town. Oh yes, minimalism can be so very sublime. Fresh, eye-catching colours, add high-quality fabrics and sharp accessories, and you have the perfect outfit for the spring weekend.
Paul Poiret, the French fashion designer, said that in recessionary times, people tend to buy more durable clothing. Well, we can do that to save the diminishing resources of the planet.
Take special care of your wardrobe, wash your garments when necessary and mend them if they need to be repaired. When you tire of them, repurpose your garments and hand them down to someone deserving so the garments have a longer life.
Avoid being swayed by the vagaries and quirks of Instagrammers.
And one last thing: Wear what's you. Good taste and style doesn't just begin and end with what you wear. It's about the person inside as well.
(Priyadarshini Rao is an established fashion designer with an eponymous label of bridge-to-luxury clothing sold from India's leading fashion boutiques. Jaydeep Shetty is a fashion retail expert and start up specialist, and is Consulting Partner, at leading D2C enabler GreenHonchos Solutions Pvt Ltd & Managing Partner at sports licensing company Color Sports India.)