[Image by Gerd Altmann from Pixabay]
Dear friend,
In his 2016 book Leveraging Human Capital: A Practitioner's Perspective, which I had the privilege of editing, K Ramkumar described a challenge he faced when he was inducted into the board of ICCI Bank in January 2009. He needed to become an expert in credit, fast.
Given his background in designing learning, he knew that learning which is not "doing-ready" is wasted effort. His solution? Become an apprentice. "I leaned on my brilliant colleague G.A. Srinivas, who was then our head of credit risk. … Every Friday, I took home three to five historical lending cases of corporates. These were cases where the request had been converted into a credit proposal and were approved or rejected by other committees in the past. I used to analyse these, write a risk rationale and then make a call on approving or rejecting. On Mondays, Srini would sit with me and dissect them. It took me 24 weeks and about 100 cases to feel confident that I now had the skill to legitimately sit in these committees and decide. There is no shortcut to making knowledge application-grade.
"…Since my practice was happening while I was still stumbling through in the committees, the motivation to practice was sustained. My learning became real and had a performance reference point to the real world at all times."
Rishikesha T Krishnan, who teaches strategy at IIM Bangalore, has a similar story to tell about his personal learning journey in bridging the knowledge gap in the context of a changed reality. "Today, it is trite to say that digital has transformed industries. It's certainly true that incumbent companies are worried about where the next disruptor will come from. But there is an increasing consensus that for incumbents the most potent competitor is not the next startup, but one of the established digital giants, either on its own or through the acquisition of disruptive startups… Which brings us [to the] question: are the existing concepts, tools and frameworks adequate to formulate strategy in the digital era?" He reviews three of the most relevant books he's read to re-learn the new rules as they are emerging. It's a must read.
What's Next
I'll take this opportunity to cue two new themes we'll be exploring in the coming weeks.
One, a conversation next week with Wharton professor, tech entrepreneur and author, Kartik Hosanagar. As consumers and professionals, you can't escape "digital", "algorithms", "artificial intelligence". There's a compelling need to understand the nuances of this phenomenon. Hosanagar's work helps do just that.
Two, a new column called Sounding Board, where we ask experts to help us think through real leadership dilemmas around work challenges, learning mindsets, managing transitions, and ethical conflicts.
Have a great week ahead, and stay tuned.
Sveta Basraon
Featured Stories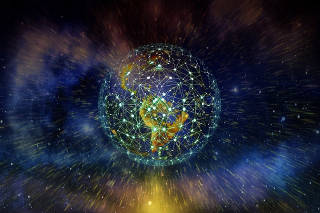 [Image by Gerd Altmann from Pixabay]
We need new frameworks and approaches to re-think strategy and how it should be formulated and taught in this new age. That's what I learnt from my recent personal learning journey. (By Rishikesha T Krishnan. Read Time: 7 mins)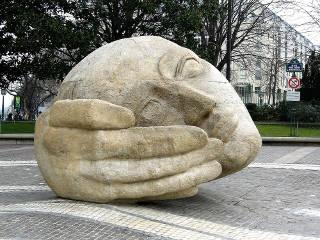 [Image by 3282700 from Pixabay]
Trying to stay more informed, entertained, educated, mindful, and fit? More apps, subscriptions, and content is counter-productive. (By Charles Assisi. Read Time: 2 mins)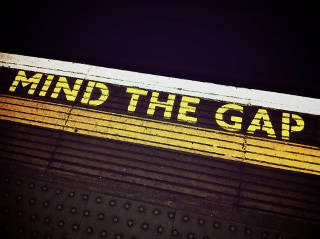 [Image by Greg Plominski from Pixabay]
July 9, 2019: A roundup of news and perspectives on disruptive technology from around the world. In this issue: Nudge vs. boost, Superhuman fiasco, Monopoly's origins, Amazon's liability and problems with brain restoration. (By N S Ramnath. Read Time: 4 mins)
What We Are Reading
Quartz India | "Unlike the employees who entered corporates in the 1980s, or 1990s, and were happy to embrace a linear career, the millennials and Gen Z employees see their career as a non-linear punctuated progression. They are happy to quit a well-paying job, take a six-month sabbatical and go to Bali (as someone I know has done), and then come back and search for a job. Where is all this leading to?"
The Wall Street Journal | The swashbuckling creativity that drives many entrepreneurs often comes with inner demons; on IPO day, dread and a cold wet suit
The Guardian | There are almost 5,000 criminal gangs in the UK. But the old family firms are gone – today's big players are multinational, diversified and tech-savvy.
From Our Archives
Three editor's picks on the method behind Roger Federer's magic, staying relevant in a firm dominated by young people, and the digital trends shaping India.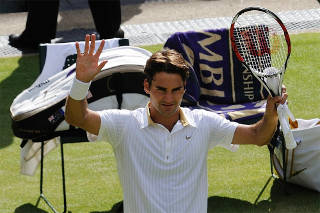 [By Justin Smith under Creative Commons]
Federer beat Rafael Nadal and will face defending champion Novak Djokovic at Wimbledon on Sunday. This 2017 article by Charles Assisi explores why focus trumps youth and talent, and why Federer's victory is a given, whatever the outcome of the match be.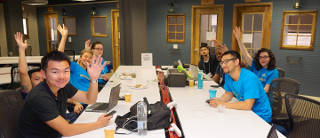 [Photograph by Ted Eytan under Creative Commons]
The average age in companies is getting younger and these employees are wired differently. Subroto Bagchi dwells on how do you deal with the organisational consequences of that altered reality?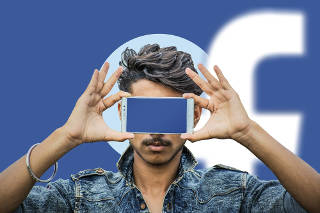 [From Pixabay.com]
Haresh Chawla talks about how cheap bandwidth and smartphones together with micropayents will affect tectonic shifts in telecom, TV and Bollywood, retail, banking and more.