[World Economic Forum swiss-image.ch/Photo by Monikia Flueckiger under Creative Commons
Dear friend,
Succession planning at the very top is always a tricky affair. More often than not, boards at some of the biggest firms in India have been found wanting. Either they tend to leave it till the last minute. Or a powerful chairman or CEO ends up dictating the course, often to the detriment of the institution.
That's exactly why last week's smooth transition at Wipro makes for interesting reading. Around 2006, Azim Premji, the chairman of Wipro, was deeply conflicted about bringing his son Rishad into the company. Wipro had developed a reputation for being a professionally managed firm, and Premji was worried that bringing in his son would damage that reputation.
Prof Jagdish Sheth and Dr Ashok Ganguly, both highly respected independent directors on the Wipro board, took it upon themselves to counsel Premji and helped him chart a course that was both pragmatic and decisive. At that time, neither the company nor Rishad were willing to share any details of the board process. Back then, that didn't stop a couple of my colleagues and I from capturing the inside story of how the board took charge of inducting the 31-year-old Rishad into the company. The rest, as they say, is history. (You can read the story that appeared on the front page of The Economic Times here.)
Over the last 12 years, Rishad has been consciously groomed by his father to take on the mantle of a pragmatic owner of one of the country's most respected institutions. No one will grudge him the new role of executive chairman. Rishad has earned his spurs both through his leadership role at Nasscom and also in guiding Wipro's strategy.
Anyone who has interacted with him will know that he is a chip off the old block. By all accounts, Rishad is deeply aware of the need to meld and retain many of the old values and the legacy that helped build Wipro. At the same time, he's been open to progressive new ideas that ensure that the company moves to the next level.
There are significant headwinds facing Wipro in its core global software business. With CEO Abidali Neemuchwala, Rishad has his work cut out to take the company into calmer waters.
In December last year, at a leadership offsite, the elder Premji was asked pointedly by a senior employee about who was responsible for the company's tepid performance. Premji was direct. Instead of totting out 20 different reasons why their performance hadn't been up to the mark, he said the buck eventually stopped with him and that he would take full responsibility.
Given that the task of fixing Wipro is still not over, there's been considerable speculation about when Premji would hang up his boots. That is now settled. Premji has chosen to devote all his attention to philanthropy. And unlike some of his peers, he has shown the ability to walk away from the company that he built and not portray himself as indispensable. Not only has he created space for his son to learn the ropes, by all accounts, he's also steadfastly avoided remote controlling every aspect of this crucial transition.
Some day, the full story of this important transition at Wipro will hopefully be chronicled. Because it stands out as a rare example of entrepreneurial leadership in India Inc.
This week, we pan on the biggest development confronting Big Tech: will Google, Facebook, Apple and Amazon be broken up? My colleague and co-founder Charles Assisi examines the issues at stake and concludes that anti-trust regulations may not support a break-up. Instead, he argues for 'data democracy', where users gain control over their own data. Read his incisive piece.
NS Ramnath, or Ram we call him, is back with yet another instalment of his popular column, This Week in Disruptive Tech. It features a preview of Ram's conversation with multi-faceted Wharton professor and author Kartik Hosanagar in Bengaluru. Watch out for the full interview in Founding Fuel shortly. It promises to sizzle.
Have a good week ahead!
Best,
Indrajit Gupta
Featured Stories

A compelling alternative approach for regulators is to build 'data democracy'—give users ownership of their own data and allow them share or unshare it with tech aggregators based on the quality of service they get. (By Charles Assisi. Read Time: 4 mins)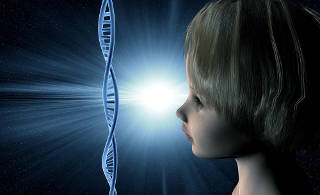 June 8, 2019: A roundup of news and perspectives on disruptive technology from around the world. In this issue: Clean energy, AI ethics, Facebook, gene editing and more. (By NS Ramnath. Read Time: 5 mins)
What We Are Listening and Watching
In this podcast, psychologist and business strategist Liane Davey discusses different ways for teams to nurture healthy conflict with Knowledge@Wharton. (Play time: 25:50 mins)
The key to changing the way a company operates is to change the way the people in charge think, work, and lead, says Martin Danoesastro, Senior Partner & Managing Director at BCG's Amsterdam office in this TED Talk video. (Play time: 13:10 mins)
From Our Archives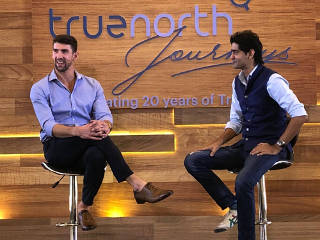 Listening to the greatest Olympian ever offers life lessons that can be extrapolated into multiple domains, writes Charles Assisi (Read time: 8 mins)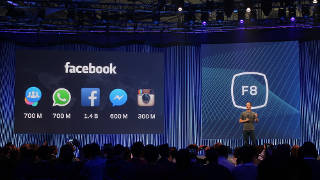 [By Maurizio Pesce from Milan, Italia (CC BY 2.0), via Wikimedia Commons]
Facebook is undergoing a moral crisis. Is it because of its business model, its culture, or something deeper? By NS Ramnath (Read time: 7 mins)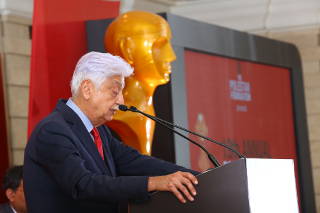 In this public address, the Wipro patriarch draws on his vast experience in education and philanthropy to talk about what needs to be done to improve public education in India (Read time: 8 mins)