[Image by StockSnap from Pixabay]
Dear friend,
Age is catching up with India. According to the Economic Survey 2019, the share of elderly in India (60 years and above) will nearly double from 8.6% in 2011 to 16% by 2041. And some states will start transitioning to an ageing society by the 2030s. By other estimates, India will have 34 crore (340 million) people above 60 years of age by 2050—more than the total population of the US.
And yet, tech innovation ignores these consumers.
This was driven home on a recent muggy evening in Noida, as I waited for my turn at the neighbourhood ATM. An elderly gentleman ahead of me just couldn't get cash out of the ATM—because the voice prompt was set at too low a volume, and the interface would reset because his responses calibrated to time out before he could respond.
It's a problem of poor design rather than of old people not being tech-savvy.
I hear similar stories from friends. Of a father refusing to wear his hearing aid because, while it serves a function, its design makes him feel old. Of a mother who no longer uses her bank's ATM because the interface has changed. Of inability to use modern conveniences like ride sharing, online booking, and other app-based services because they're not designed for them.
Joseph F. Coughlin, who heads MITAgeLab, says, "There's an expectations gap between what older consumers want from a product and what most of these products deliver, and it's no frivolous matter. … If you believe that markets, given enough demand, tend to solve problems sooner or later, the gap's persistence is uncanny: like a Volkswagen-size boulder hovering six inches off the ground."
He goes on to suggest a solution: Gain insights into what they want—have young designers step into the shoes of older consumers and hire older workers. "Technologists, particularly those who make consumer products, will have a strong influence over how we'll live tomorrow. By treating older adults not as an ancillary market but as a core constituency, the tech sector can do much of the work required to redefine old age."
As I sign off this week, let me point you to a must-listen podcast with TriLegal's Rahul Matthan, where he dwells on the trade-offs between innovation and privacy. These are global hot button issues. He says, "We've got to constantly be mindful of the fact that every innovation that we do, is likely to have good and bad consequences. And so long as we are aware that this is the case, and agile enough to be able to rapidly adjust our technology or adjust our innovation or adjust our policy … to reorient ourselves in the correct direction—that's when we will be successful in innovation."
Have a great week!
Sveta Basraon
Featured Stories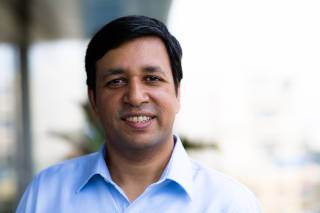 Podcast: As India gets thrust into a world where there are going to be very stringent privacy restrictions, we need to be able to rapidly adjust our technology, our innovation and our policy. A conversation with Rahul Matthan, a partner at TriLegal. (By N S Ramnath. Play Time: 26 mins)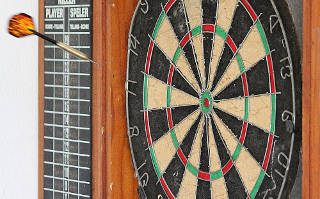 September 15, 2019: A roundup of news and perspectives on disruptive technology from around the world. In this issue: MIT & Epstein; genetically modified mosquitoes; cure for AIDS; man-machine interface; and Big Tech in elections. (By N S Ramnath. Read Time: 4 mins)
What We Are Reading
Products designed for older people reinforce a bogus image of them as passive and feeble. (By Joseph F. Coughlin)
Wharton's Senthil Veeraraghavan and Northwestern's Tarek Abdallah discuss how Amazon is attempting to balance low prices with unsustainable shipping costs.
They're some of the most expensive mistakes you can make. (By Jon Christiansen)
From Our Archives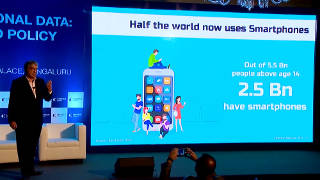 Nandan Nilekani and his team presented their vision on democratising data. It won't be an easy task. (By N S Ramnath)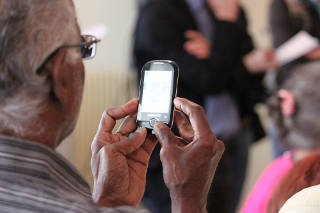 They are educated, retired, and well to do. Yet digital technology has left them behind. What's behind this digital divide? (By Charles Assisi)