[Photo by Evan Dennis on Unsplash]
Dear friend,
Last week I got to sit with a group of people and listen in to the most compelling questions on their minds. One of the more interesting ones was this: Everyone agreed personal privacy is a fundamental right. But what if researchers at a pharma company, while parsing over large anonymised datasets, stumble upon information that two people are likely to die if left untreated?
On the one hand, technologies exist to zero in on those at risk and intervene to prevent them from dying. Then on the other hand, if they do, legally, it violates the patient's fundamental right to privacy. So morally, what is the right thing to do?
We stared at each other because we had no answers.
In much the same way, when some thought is given to the second instalment of Ground Realities, this time from Indore, by Piyul Mukherjee and Team Quipper, uncomfortable questions emerge that macro-economic data does not raise.
Popular political narrative has it that when migrants flood an economic hub such as Indore, particularly during a downturn, the lifestyles of its original inhabitants take a hammering. But all the narratives Quipper has captured here are those of migrants. What has gone unstated is that they keep Indore's economy lubricated and their home fires burning.
But questions such as these, Abhijit Banerjee and Esther Duflo point out in their lovely book Good Economics for Hard Times, are not dealt with by policy makers.
Why?
Because when faced with uncomfortable dilemmas—like what to do with algorithms that can potentially breach privacy; or challenger narratives that argue immigrant influx does not damage local economies—it is in the best interest of those in power to create a polarising narrative that deflects attention from the most urgent issues. We are witnesses to this globally. Call it a "tribalisation of opinion" if you will, where there are no spaces left to listen to people not like us.
This isn't an optimal way to be.
That is why learning to listen deeply to those unlike us is one of the intended outcomes of Founding Fuel's Masterclass on Navigating the Great Indian Slowdown.
May I urge you to join a very eclectic bunch of people discussing the theme on a Slack group? I am pretty sure all of us will emerge the better for it.
My very best,
Charles Assisi
Featured Stories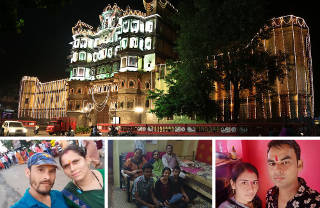 [Image on top: Rajwada palace, Indore (photo by Anupams123 / CC BY-SA)]
A deep dive into the lives of three Indore residents in the informal workforce. This sector employs 93% of all people in India. These narratives capture their struggle to find a decent and respectable livelihood, their need to afford a few simple pleasures, and their optimism in the pursuit of employment in the formal sector. (By Nishita Thaker, Chaithra Hanasoge and Piyul Mukherjee. Read Time: 12 mins)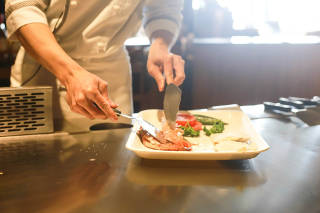 Everyone seems convinced there is much potential in the food delivery business. And the evidence is there for all to see. One estimate has it, apps such as Swiggy and Zomato took over one billion orders last year in India, up three times from 2018. And customers seem to love the choice and convenience. But what is the path to profitability?
NS Ramnath explores other questions as well here. In the digital world, do we own what we buy? What if Amazon revokes the books on our Kindle tomorrow?
Much has been written about Yuval Harari's obsession with meditation. Is it an antidote to technology? (Read Time: 4 mins)
From our Archives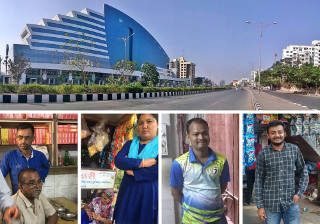 [Photo on top: International Business Center, Piplod, Surat (by Tarunyadav1989 (CC BY-SA)]
How is the average Indian doing? A deep dive into the lives of four Surat residents shows a microcosm of the Indian story. (By Ipsita Bandyopadhyay, Anviti Mohan, Chaithra Hanasoge and Piyul Mukherjee)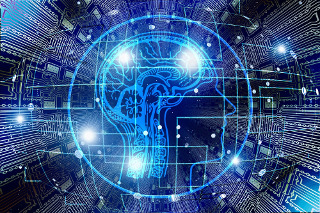 China and the US are world leaders in the race to develop AI. Of course, India should build its AI capabilities too, and contribute to global dialogue on how to make it safer. But, there is also an opportunity for India to push for the idea that AI should be a global public good. Because tech companies that are in the forefront of AI, have their feet in many countries. And AI's impact will be global, not local. (By NS Ramnath)
What We Are Listening And Watching
Farnam Street | (Podcast) Renowned car designer Frank Stephenson teaches the path to mastery, innovation, and taking creative risks. He also gives us a peek into the future of automobiles and what it means for us.
Edge.org | (Video) A conversation with Alexander Rose, executive director, Long Now Foundation. "Right now, we're at a time where identity, personhood, and all parts of public and private life are in high flux. Particularly with things like social media, which we're now struggling with how it changes our agency in the world, and things like mobile technologies—these are things that we have overused in a certain way that we're going to pull back from a fair amount."