[Image by Javier del Campo from Pixabay]
Good morning,
In Stumbling on Happiness, Daniel Gilbert, a psychology professor at Harvard University, asks an important question: what is the human brain's greatest achievement?
If you were asked the question, he writes, "you might think first of the impressive artefacts it has produced—the Great Pyramid of Giza, the International Space Station or perhaps the Golden Gate Bridge. These are great achievements indeed, and our brains deserve their very own ticker-tape parade for producing them."
But he says they are not the greatest, because they could be designed and built by sophisticated machines. The greatest achievement he says is seeing, remembering, and most importantly, imagining.
"To see is to experience the world as it is, to remember is to experience the world as it was, but to imagine—ah, to imagine is to experience the world as it isn't and has never been, but as it might be. The greatest achievement of the human brain is its ability to imagine objects and episodes that do not exist in the realm of the real, and it is this ability that allows us to think about the future. As one philosopher noted, the human brain is an 'anticipation machine', and 'making future' is the most important thing it does."
As we spend most of our time sitting at home, meeting others virtually, how do we imagine the future to be?
In this issue
How Amazon Prime Video picks the winners
Why travel won't be the same again
Why cats look down on humans
Have a great day!
How Amazon Prime Video picks the winners
A Huffington Post profile of Aparna Purohit, who heads Amazon Prime Video's creative development team in India, has this insightful story.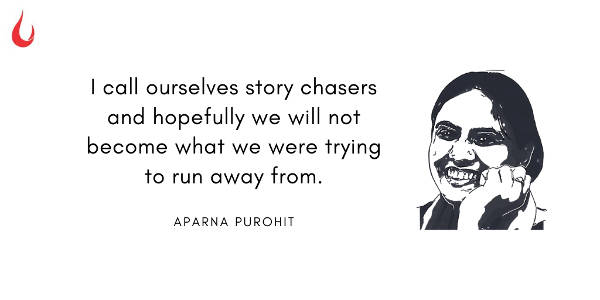 "One evening in Mumbai, Zoya Akhtar played a clip on her phone to Purohit. The 15-minute clip was from a friend's wedding Akhtar had recently attended. It was shot crisply and featured a narrator who explained who the characters in the video were. 'Zoya turned to me and told me the many stories behind the people who I had seen in the clip. And then she said, this is the show I want to make. It's going to be beautiful, it's going to be dark, it's going to be nuanced.'
"Purohit was so moved by this unique narration, she decided they were going to make it. 'I was hooked. I'm like, nobody has told a story like this. The show took a long time to write. But the way it resonated, oh my god. It worked not just in India but across the world.'
"The lesson here was clear: tell your own stories instead of mimicking something that has been told before. 'Its victory really lies in its authenticity.' "
Dig deeper
Why travel won't be the same again
In an interview with Yahoo Finance, Airbnb co-founder and CEO Brian Chesky, said "Travel has changed forever. The world of travel as we knew it in January is never coming back."
His point is not that people will stop traveling, but it's going to be very different.
"A whole bunch of people who thought they had to get on an airplane and go to a city and stay in a central district realize, well, there are 400 national parks in the United States, and I live near one and maybe I should go see a natural park. Suddenly, you can't like undo all this knowledge."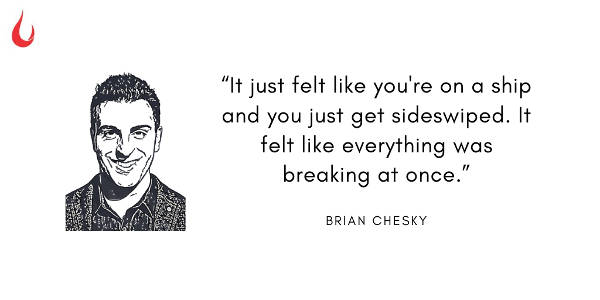 There is an interesting side story to this trend. Health officials of Mariposa county, where Yosemite National Park is located, tested the sewage collected in the park for the traces of the novel coronavirus and found that hundreds of visitors to the national park had Covid-19.
Public health surveillance is changing too.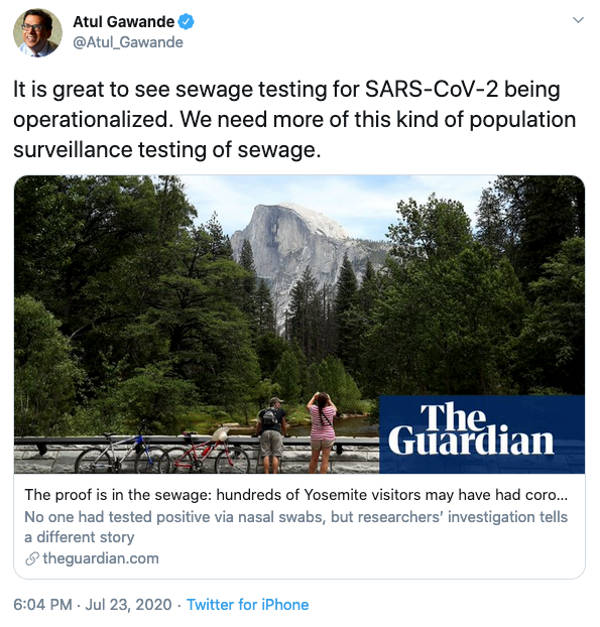 (Via Twitter)
Dig deeper
Why cats look down on humans
Here's one answer to Winston Churchill's famous quote: "Dogs look up to us. Cats look down on us. Pigs treat us as equals."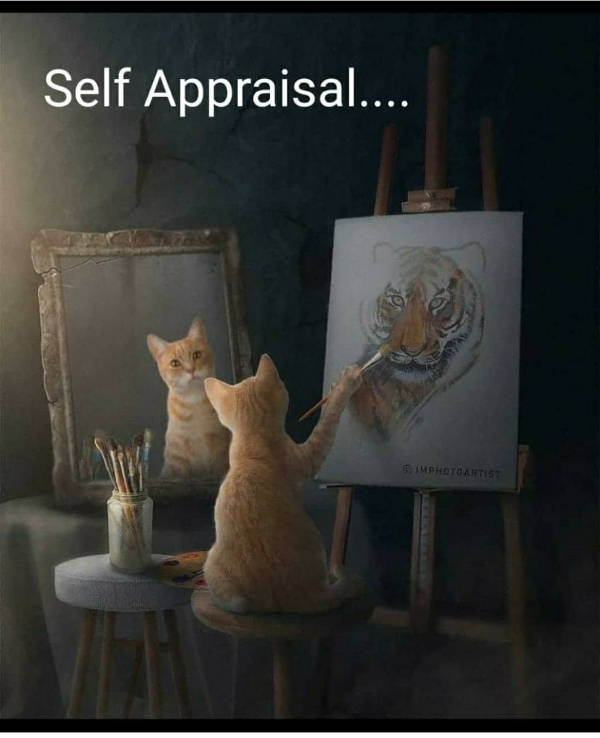 (Via WhatsApp)
When Churchill visited the United States back in 1900, a famous writer introduced him to the audience with these words: "Mr. Churchill by his father is an Englishman, by his mother he is an American, no doubt a blend that makes the perfect man."
Name that writer.
Mail your answer to us, or post it on Twitter tagging @foundingf. Or head to our Slack channel.
And if you missed previous editions of this newsletter, they're all archived here.
Bookmark Founding Fuel's special section on Thriving in Volatile Times. All our stories on how individuals and businesses are responding to the pandemic until now are posted there.
Warm regards,
Team Founding Fuel