[Image by PIRO4D from Pixabay]
Good morning,
Earlier this week, KL Mukesh of Unitus Ventures, and who we know is passionate about social entrepreneurship, shared an interesting piece on the history of numbers.
Numbers came into being from a simple need—the need to count—be it the number of days or the number of cattle that a person owned. Zero was an extraordinary leap of imagination. Why would you want to have a symbol for "nothing"? Having such a symbol and incorporating it into the place value system was genius.
In the 7th century, Brahmagupta incorporated zero and demonstrated its use in addition, subtraction and multiplication. But zero was used as a number and place value probably around the 3rd century or earlier based on carbon dating of the Bakhshali manuscript.
Over time, the Arabs, the Chinese and people from Central Asia adopted this number system. Europe got its first taste of this system from Fibonacci, the author of Liber Abaci. But there was resistance to using this number system. After all, it was developed by pagans. But there was also a religious objection. Zero meant nothing—this was interpreted as denying the existence of God. The number was considered to be mysterious and weird. Eventually, the ease of use for commerce overruled all objections.
Lovely, isn't it? Passionate about something and want to share it? Do write in.
Have a lovely day!
In this issue
Life for people over 60
A message from Akio Toyoda
Cricketing metaphors
Life for people over 60
There is a notion most people accept implicitly: that once they turn 60, they will have aged. But it is time these notions are revisited, Wharton School professor Mauro F. Guillen argues in a recently published paper titled 2030: How Today's Biggest Trends Will Collide and Reshape the Future of Everything.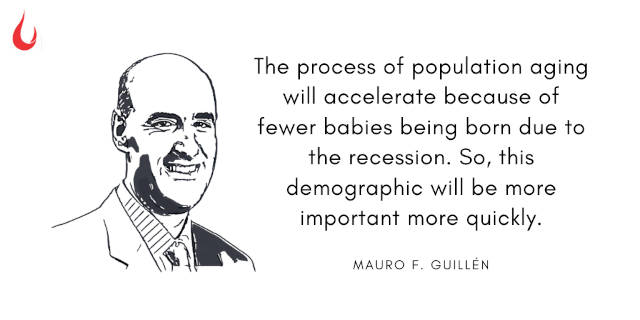 The reason, he tells Richard Eisenberg on MarketWatch.com is that, "We know the number of babies has been dropping and that people are living longer. And the number of people over 60 is growing everywhere in the world. By 2030, they will become the largest consumer market segment for the first time in history."
Companies and marketers will not be able to ignore them. Guillen says, "[The change will be triggered] When large numbers of people turn 60 or 65 start telling brands they've used: 'Look, I'm still here and plan to continue buying, but I'm not the same kind of person as when my father or grandfather was 65.'"
He has three pieces of advice for people in their 50s and 60s.
"They shouldn't be thinking about what their parents or grandparents did at this age… [they] are in better shape than in the past and have better technology…
"Politicians will pay more attention to them because they vote. They will have more leverage.
"[Do not] be afraid of using technology. Be as up-to-date as possible with everything that has to do with tech. We're in an explosion of technology and some of the biggest beneficiaries will be people over 60. Tech has a lot to offer."
And because of the pandemic, "The process of population aging will accelerate because of fewer babies being born due to the recession. So, this demographic will be more important more quickly."
Dig Deeper
Akio Toyoda's advice
For Toyota in India, September 15, 2020, was an eventful day. The company hit the headlines in the first half of the day when Bloomberg reported it has put expansion plans in India on hold because high tax rates are detrimental. Shekhar Viswanathan of Toyota Kirloskar Motors told Bloomberg, "The message we are getting, after we have come here and invested money, is that we don't want you."
Even as people were wrapping their heads around the import of his statement for the India story in the longer run, Union Minister Prakash Javadekar took to Twitter to say the news is incorrect. And that Toyota will invest Rs 2,000 crore over the next 12 months in India. He tagged Vikram Kirloskar, vice chairman of Toyota Kirloskar Motors, as well. On his part, Kirloskar endorsed what the minister said. This is how their public exchange went. Make what you will of it.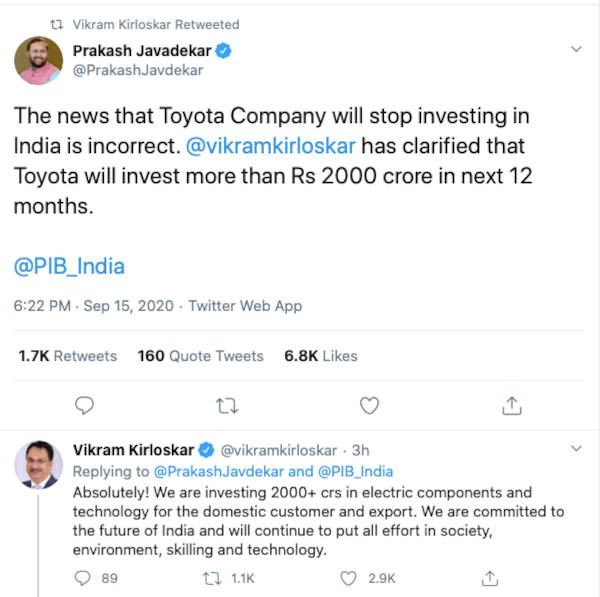 That is the nature of the news cycle. Fickle. Then there are other things that are timeless. Such as Akio Toyoda's timeless advice to the graduating students at Babson College on its 100th anniversary.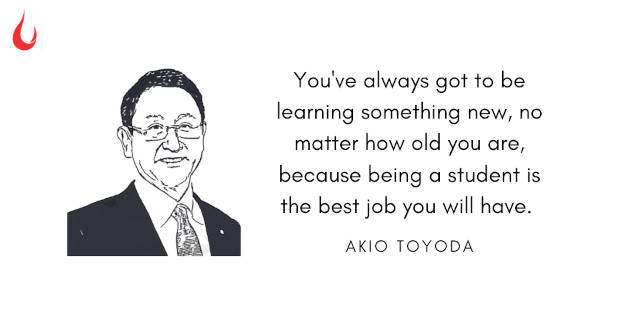 Dig Deeper
A cricketing metaphor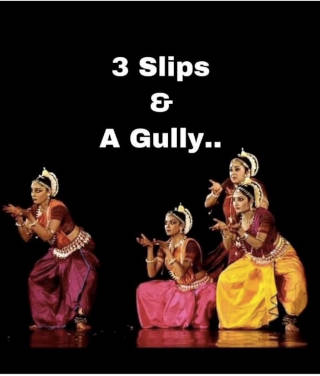 (Via WhatsApp)
What parallels have you spotted? Let us know on our Slack channel.
And if you missed previous editions of this newsletter, they're all archived here.
Bookmark Founding Fuel's special section on Thriving in Volatile Times. All our stories on how individuals and businesses are responding to the pandemic until now are posted there.
Warm regards,
Team Founding Fuel