[Clockwise from the top: By vera0406, under Creative Commons; by tangi bertin, under Creative Commons]
Dear Friend,
Imagine you are the CEO of a global company. One fine day, thousands of your employees around the world, including in India, Singapore, Tokyo, London, kick up a storm. They stage a walkout, protesting against, among other things, the way sexual harassment cases have been dealt with in the past. The outcry is fuelled by a detailed investigation by a global newspaper that documents in graphic detail the culture of complicity, dismissiveness, and support for perpetrators in the face of sexual harassment, misconduct and abuse of power.
Just how would you respond?
By now, you'd know that I'm referring to the much talked about #googlewalkout. But just how did Sundar Pichai, the Indian-born CEO of Google, deal with the situation?
He told his staff that he was aware of the activities planned on Thursday—and that he supported their right to protest. In a statement, Pichai said employees had raised constructive ideas for how to improve policies. "We're taking in all their feedback so we can turn these ideas into action," he told a news agency. He and Eileen Naughton, VP, people operations, also sent a joint memo to employees, assuring them that every complaint will be seriously looked into.
It isn't a pretty picture by any means. Google has been struggling to convince employees that it is serious when it comes to dealing with the serious lapses in the past and its intent in creating a safe and inclusive workplace. There are allegations that it paid a $90 million exit package to Android creator Andy Rubin, who was accused of serious sexual misconduct. The New York Times investigation uncovered several gory details.
Google claims it has sacked at least 48 staffers in the last two years for sexual harassment without any severance. Pichai has gone on record to say that The Times report had been "difficult to read".
I have a simple reason for narrating Pichai's response to the crisis facing his company. Whether you love or hate Google as a company, you've got to admire Pichai for taking it on the chin—and dealing with it in the most transparent manner he possibly could.
We've featured only one story this week: Yet another high-profile and tragic #metoo story from Indian Hotels, a Tata group company, though not quite as big in scale as Google. When you read the story, any student of leadership will feel deeply let down by what happened inside one of India's oldest and most respected conglomerates. Let's face it: Shit happens. Even at the best-of-breed companies. But there are ways to use a crisis to rebuild a company, transform culture and also signal to the world and to your own employees that you mean business. The Tatas' response has been tepid so far. But there's still an opportunity to get on board.
There's reason to worry. Employees around the world are getting restless for change. The new generation of young workers are no longer willing to settle for a culture that stinks. They care two hoots for bosses who use their power to ride roughshod over them. Whatever be the lineage of the company, if they don't experience trust, safety and fairness at work, it counts for very little. Because if you're unable to provide the basic minimum, you can kiss your future as a company goodbye.
Clearly, that's not yet a reality that many companies in India Inc have fully absorbed. And therefore, these episodes are early wake-up calls that they can choose to ignore at their own peril.
Best,
Indrajit Gupta
On behalf of Team Founding Fuel
Featured Story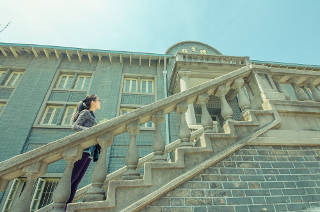 [By vera0406, under Creative Commons]
Three years after her sexual harassment allegations against then Indian Hotels CEO Rakesh Sarna, Anjuli Pandit has made her horror story public, signalling a complete breakdown of internal processes to prevent sexual harassment. Yet, Pandit shows the new Tata management a way to make amends. (By Indrajit Gupta. Read Time: 4 mins) Read Now
What We Are Reading and Watching
Here's a #mustwatch conversation between Wharton's resident leadership guru Michael Useem and former GE vice chair Beth Comstock. The two of them are joined by Mukul Pandya, editor-in-chief, Knowledge@Wharton.
General Electric, founded by Thomas Edison in 1982, is today a pale shadow of the iconic status it enjoyed over many decades. In October this year, a new CEO Larry Culp took charge of turning around the industrial behemoth. The odds are stacked against him with the GE stock at a nine year low. Despite being an insider, Comstock dispassionately and succinctly dissects the crisis that has befallen the giant—and what it needs to do to climb out of the hole. (Watch time: 35:25 mins)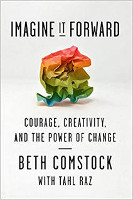 She also covers some of the insights in her new book Imagine It Forward: Courage, Creativity, and the Power of Change. Buy your copy of Imagine It Forward from Amazon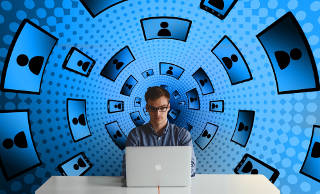 [By Gerd Altmann, under Creative Commons]
David Jolley argues in the Harvard Business Review that gig economy is not growing as much as people assume it be, and in ways that are very different.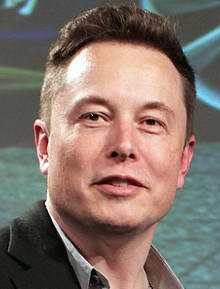 [By Steve Jurvetson (CC BY 2.0), via Wikimedia Commons (cropped from original)]
In this podcast, Elon Musk opens up to Recode's Kara Swisher: "It's been terrible. This year felt like five years of aging, frankly. The worst year of my entire career. Insanely painful."
From Our Archives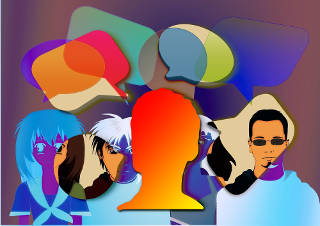 [By geralt under Creative Commons]
Leaders need to learn how to engage everyone, especially young minds, in co-creating the future. The failure to do so can lead to widespread disillusionment and widen the generational gap, says Indrajit Gupta.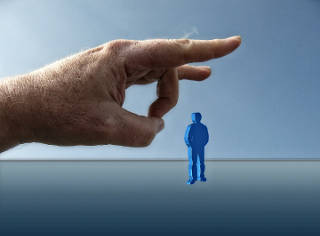 [By Gerd Altmann under Creative Commons]
A fair workplace and good corporate governance depend on how tolerant business leaders are to criticism and dissent, says K Ramkumar.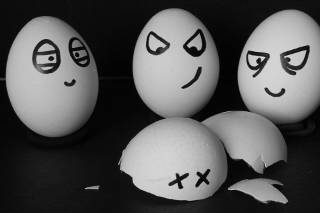 [By lynnalynn0 under Creative Commons]
People-related issues are complex and unpredictable. Elicit stories about them to understand patterns and design the right interventions, says Indranil Chakraborty.

Founding Fuel's book, The Aadhaar Effect, written by NS Ramnath and Charles Assisi, is available on Amazon and in all leading bookstores. You can buy the book on Amazon.

Follow our wider coverage on the revamped site aadhaar.foundingfuel.com, where we bring you insights on all the ways Aadhaar is evolving, and the learnings for entrepreneurial leaders. You can also subscribe to our fortnightly newsletter on the theme.
Correction: Google allegedly paid Andy Rubin $90 million, not $90 billion as mentioned in an earlier version of this newsletter.