[From Pixabay]
Dear Friend,
Jet Airways' decision to announce a temporary shutdown has set the cat among the pigeons earlier this week.
For me, the most intriguing question concerns the man at the centre of the crisis. It is almost unbelievable that a canny entrepreneur like Naresh Goyal wouldn't have seen the writing on the wall. Here was a man who cut his teeth as a general sales agent for global airlines before setting up India's best known full-service airline, modelled on Singapore Airlines. He hired a posse of expat senior airline executives who helped him build a great product, on par with the best in the world. For a little over a decade, while Goyal brought in global talent, he loved to micromanage the operations, often overruling the advice he received. And as a result, there was a constant churn at the top. At the same time, he also proved adept at pulling the levers of power in New Delhi's corridors, most notably to stymie Vijay Mallya's Kingfisher from flying overseas and block the impending entry of the Tata-SIA combine.
So why did Goyal skid so dangerously on the tarmac and bring on the ignominy upon himself and the airline he founded in 1993?
From 2008 onwards, the landscape began to change dramatically, post the global financial crisis. And low cost carriers of the likes of IndiGo and SpiceJet began to snatch share away from Jet. For a long time, Goyal lived in denial, in the hope that his precious full-service model would soon revive and chose to flank his full-service model with Jet Konnect and Jet Lite.
It didn't help very much. But even before that, it brought the focus on a disconcerting fact: Jet had never made money for almost half its existence—and didn't have the deep pockets to fund the losses. The airline continued to be artificially propped up through capital brought in by its partner Etihad in 2014. But the party didn't last for too long. Etihad was under constant pressure to bring fresh capital. In turn they wanted Goyal to move out, but he had no intention to vacate control.
In the past few months, Goyal thought he had mastered the art of brinkmanship and decided to take a big gamble. One, he figured Etihad wouldn't want to risk losing its massive bilateral rights by giving up on Jet. Two, in an election year, Goyal also bet on the fact that the government would never ask him to step down, that it wouldn't risk a shutdown, and would be willing to put pressure on the banks to offer him a lifeline.
The gamble failed. And Goyal eventually found himself pushed out of Jet.
What's the lesson here for us? Goyal's dangerous miscalculation is a case of wilful blindness. For well over a decade, he knew that his business model was under immense pressure. By the time he woke up to the new reality, it was a bit too late.
Here's the nub: The biggest existential dilemmas we face are the ones we don't see—not because they are secret or invisible, but because we are wilfully blind. In her book Wilful Blindness: Why We Ignore the Obvious At Our Peril, Margaret Heffernan writes, "A challenge to our big ideas feels life-threatening. And so we strive to reduce the pain, either by ignoring the evidence that proves we are wrong, or by reinterpreting evidence to support us."
So how does one change that? "…We can learn to see better, not just because our brain changes, but because we do. As all wisdom does, seeing starts with simple questions: What could I know, should I know, that I don't know? Just what am I missing here?"
As I sign off this weekend, I'd urge you to watch Heffernan's must-watch TED Talk titled Dare to Disagree.
Best,
Indrajit Gupta
On behalf of Team Founding Fuel
Featured Stories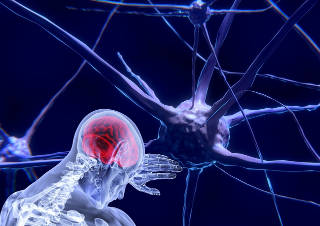 A roundup of news and perspective on disruptive technology from around the world. In this issue: Regulatory sandboxes; brain implants and genetic engineering; and AI bias. By NS Ramnath (Read time: 3 mins)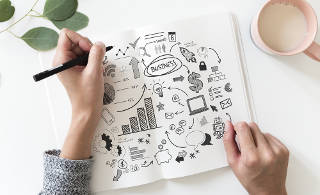 Large established firms have a tough task in embedding entrepreneurial thinking inside the firm. Because it means rewiring the way leaders think about the future. By Indrajit Gupta (Read time: 3 mins)
What We're Reading and Listening
Scandals. Backstabbing. Resignations. Record profits. Time Bombs. In early 2018, Mark Zuckerberg set out to fix Facebook. Here's how that turned out. A classic long-form story from The Wired. (Read time: 40 mins)
A flashback to a 2014 Forbes India cover story podcast with senior editor and aviation expert Cuckoo Paul provides early insights into the beginning of the end for one of India's most intrepid entrepreneurs. (Play time: 11:34 mins)
From Our Archives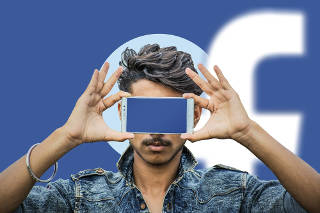 How cheap bandwidth and smartphones together with micropayents will affect tectonic shifts in telecom, TV and Bollywood, retail, banking and more. By Haresh Chawla (Read time: 13 mins)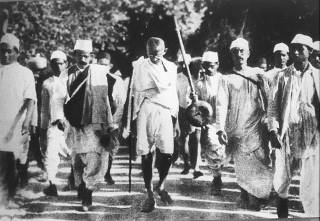 [By Yann (Scanned by Yann (talk).). Public domain, via Wikimedia Commons]
What you can learn about communicative agility from the salt satyagraha. By Baba Prasad (Read time: 3 mins)