[By Sebastiaan ter Burg under Creative Commons]
Dear friend,
At Founding Fuel we've often talked about innovation emerging from the confluence of ideas; Design Thinking as a great method to tap into the brilliance of multidisciplinary teams and to democratise innovation; and the importance of listening and asking rather than telling.
We strongly believe that breakthrough ideas that have a social impact rarely come from geniuses mulling the solutions in solitude. Instead, they require many minds coming together from different disciplines and walks of life.
In this connection, two news items caught our attention this week:
1. The Ministry of Road Transport and Highways is hosting the grand finale of the Smart India Hackathon, 2017 on April 1 and 2, at 26 locations across India.
Working in teams over 36 hours, some 10,000 engineering and mathematics students will develop solutions for problems submitted by as many as 29 ministries. These are problems people face on a day-to-day basis.
2. Grand Challenges India's first meeting was held from March 21-24. Launched in 2012, this initiative is jointly supported by the Department of Biotechnology and the Bill and Melinda Gates Foundation. The mission is to fund innovative solutions to societal problems such as healthcare and sanitation that affect India and other developing nations. Some 45 organisations have come together on these.
These are wicked problems—where stakeholders have radically differing points of views, and there is no silver bullet solution.
These are exactly the kind of problems that demand people from different backgrounds, different disciplines, with different tools come together.
We've got some exciting news to share too. Founding Fuel is partnering with Samhita Social Ventures, to give shape to a unique Grand Challenge on sanitation. While we are still at the early stages, the aim is to bring together multiple stakeholders, including the government, private sector companies, catalytic philanthropic organisations, social innovators and NGOs to collaborate and develop breakthrough innovation in the sanitation ecosystem. Stay tuned for more updates.
There are many similar experiments being tried across the world, the XPRIZE being one of the best known initiatives. Later in this newsletter, I've picked out some pieces from our archives that talk about how collaboration and Grand Challenges can spur new ideas.
Is there scope for organisations to try similar experiments at a smaller scale? Where teams from across levels and functions work together? Tell us what you think.
If you like our newsletter, do share it with your friends and colleagues and ask them to subscribe to it.
As always do write in with your comments and feedback. You can reach us on Twitter, Facebook or the comments section on www.foundingfuel.com. We'd love to hear from you.
Have a great week!
For Team Founding Fuel,
Sveta Basraon
Featured Story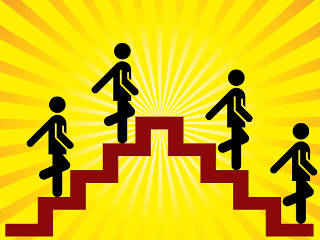 [By Österreich under Creative Commons]
In today's busy workplaces, it is hard to get noticed. How do you build your career to develop your capabilities and make sure that decision-makers appreciate your talents? The fourth article in a five-part series on how companies and individuals can stand out in a competitive marketplace. (From CKGSB Knowledge. Read Time: 4 mins)
What Has Our Attention
From Harvard Business Review: Why startups hit a cultural chasm and how to navigate it.
"It's easy to run to the urgent at the expense of the important, but founders of all companies need to focus on their culture, especially at the fastest-growing firms," say the authors.
From Knowledge@Wharton. The five authors are:
Adam Alter, author of "Irresistible – The Rise of Addictive Technology and the Business of Keeping Us Hooked"
Kelsey Crowe, author of "There is No Good Card for This: What to Say or Do When Life is Scary, Awful, and Unfair to People You Love"
Tiffany Dufu, author of "Drop the Ball: Achieving More by Doing Less"
Emily Esfahani Smith, author "The Power of Meaning: Crafting a Life That Matters"
Scott Sonenshein, author "Stretch: Unlock the Power of Less"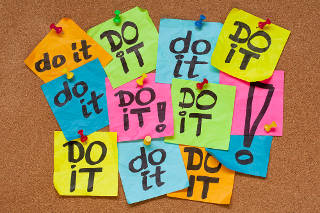 [By Vic (CC BY 2.0), via Wikimedia Commons]
Every once in a while, I come back to this 2005 post by Paul Graham. He asks, "Could it be that procrastination isn't always bad?" and makes interesting observations on errands, interruptions and why startups are more productive at the initial stages.
From Our Archives: Great Reads on Cracking Wicked Problems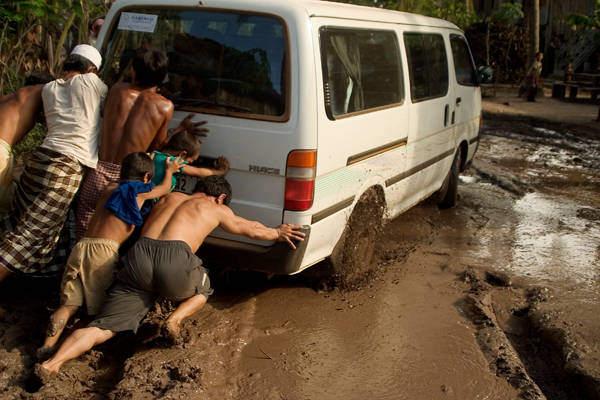 [By Clear Path International (Flickr) (CC BY 2.0), via Wikimedia Commons]
Prize-based public competitions are emerging as a smart way to encourage social innovation and technological development in a way that benefits mankind. An exclusive extract from the book 'Crooked Minds: Creating An Innovative Society' shows us how. (By Kiran Karnik. Read Time: 7 mins)
If Team Indus succeeds in soft landing a spacecraft on the moon and wins the Lunar X Prize, it could set the stage for the company and India to be a big player in space engineering. (By Rishikesha T Krishnan. Read Time: 4 mins)
In this podcast, innovation strategist Navi Radjou discusses how innovation in the engineering space is moving away from big proprietary labs, why India and the emerging markets are the next big thing, and what leaders can do to manage these different themes. (By Indrajit Gupta and Charles Assisi. Play Time: 31 mins)