[Photo by Ryan Mendoza on Unsplash]
In his recent cricket memoir, The Commonwealth of Cricket: A Lifelong Love Affair with the Most Subtle and Sophisticated Game Known to Humankind, Ramachandra Guha narrates an interesting incident from his brief stint as an administrator in the Board of Control for Cricket in India in 2017.
2017 also happened to be the birth centenary year of Vinoo Mankad, one of the top all rounders in Indian cricket. Guha wanted BCCI to honour him, and sent a mail to BCCI's CEO Rahul Johri giving his reasons why the cricketing body should commemorate Mankad.
His letter went: "Mankad was not only one of our first truly great cricketers, he was absolutely the first to stand up for the rights of players. He was the best all-rounder of his generation, who played a critical role in India's first Test and series wins. In fact, so crucial was he to India's early successes that in the Tests that India won when Mankad was in the team, he averaged over a hundred with the bat, while taking more than eight wickets per Test at some 13 runs apiece. And, as I noted, he was also the first to argue that players must have the right to be professionals, and make an honest living which the Board at the time denied them...
"Without Mankad there would have been no Gavaskar or Kapil Dev, no Kohli or Ashwin either. He showed the way to them."
BCCI's response to his mail highlights the long distance we as a country have to travel even in matters we are so passionate about.
Guha writes: "There was no reply. I raised the matter at the next COA meeting, suggesting that the commemoration be done in one of the IPL matches. Mankad was a brilliant attacking batsman, an extremely restrictive bowler, and a fine fielder anywhere—that is to say, a cricketer who would have commanded the highest price at auction had the IPL been around in his days. But no one was willing to entertain the suggestion; my fellow members of the COA because they were indifferent to history, the officials of the BCCI because they were too nervous to tell the tournament's sponsors that for a single IPL match the name of the greatest of all Indian cricketers would shine as brightly as their own."
That's a lot to think about.
In this issue
How to say no—professionally
Elon Musk on making your products the best they can be
Mona Lisa smile
Have a great week ahead!
(Note: Founding Fuel may earn commissions for purchases made through the Amazon links in this article.)
How to say no—professionally
Are you Zoom fatigued? Fast Company has some interesting tips to decline Zoom meetings. Here are two things we found interesting.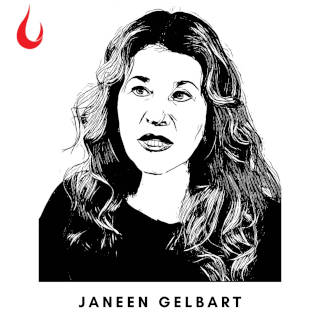 "If it's not relevant to you, it's easier to decline immediately, explaining that this is not your focus right now, rather than to keep someone on the hook hoping to meet with you"
Recognize when an email is enough: It may seem dismissive to offer an email to replace a video, but it can be just as useful, depending on the topic. For example, motivational speaker Keith L. Brown had a client who wanted to meet virtually, and Brown explained he had been "on" most of the week and recommended an engaging email instead. While the client was disappointed at first, ultimately she agreed it was more than sufficient.
Ask for an agenda before accepting: Janeen Gelbart, CEO and cofounder of leadership consulting firm Indiggo says it's reasonable to ask for a meeting agenda before you accept an invite. By looking over what the session will cover, you can determine if your presence is really required or not. Suppose it doesn't fit with your current priorities but may be of interest in the future, communicate clearly when you'll be ready to discuss this topic.
Dig Deeper
Elon Musk on making your products the best it can be
Speaking at WSJ CEO Summit last week, Elon Musk, Tesla and SpaceX founder, had some interesting comments on how to be more innovative.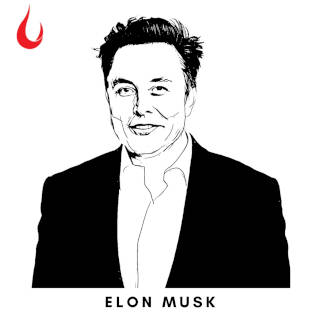 "Spend less time on finance, spend less time in conference rooms, less time on PowerPoint and more time just trying to make your product as amazing as possible"
Here are a few snippets from his interview.
What's the point of a company at all? And why even have companies? A company is an assembly of people gathered together to create a product or service and deliver that product or service. And sometimes people lose sight of that. A company has no value in and of itself. It only has value to the degree that it's an effective allocator of resources to create goods and services that are of greater value than the cost of the inputs. This thing we call profit should just mean over time that the value of the output is worth more than the inputs.
I just earnestly would recommend to anyone listening that just spend less time in meeting rooms, less time on PowerPoint presentations, less time on spreadsheets and more time on the factory floor, more time with customers. And obviously a lot of people are already doing that but I urge people to say hey step back a second and say, is your product as awesome as it could be. Probably not. What could you do to make it great?
I've had this conversation a few times where it's like "we don't love this product but we think, others will love it". No, that's not really how it works. If you don't love it. Don't expect others will either.
Dig Deeper
Mona Lisa smile
Mystery solved.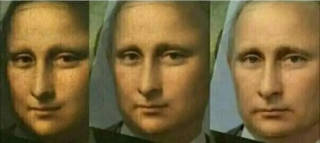 (Via WhatsApp)
Tell us what you think and find noteworthy. Head over to our our Slack channel.
And if you missed previous editions of this newsletter, they're all archived here.
Bookmark Founding Fuel's special section on Thriving in Volatile Times. All our stories on how individuals and businesses are responding to the pandemic until now are posted there.
Warm regards,
Team Founding Fuel