[From Pixabay]
Good morning,
Why does Paul Graham place a premium on good writing? He explained that on Twitter the few days ago and it went viral. "A company asked why it was so hard to hire a good writer. I told them it was because good writing is an illusion: what people call good writing is actually good thinking, and of course good thinkers are rare." We smiled and thought this as good a time as any to revisit the pages of Roy Peter Clark's Writing Tools: 50 Essential Strategies for Every Writer. One strategy he describes is what George Orwell used. Knowing when to be understated; and when to overstate.
"Here's a tool of thumb that works for me: The more serious or dramatic the subject, the more the writer backs off, creating the effect that the story tells itself. The more playful or inconsequential the topic, the more the writer can show off. Back off or show off. Consider John Hersey's opening to Hiroshima:
"At exactly fifteen minutes past eight in the morning, on August 6, 1945, Japanese time, at the moment when the atomic bomb flashed above Hiroshima, Miss Toshiko Sasaki, a clerk in the personnel department of the East Asia Tin Works, had just sat down at her place in the plant office and was turning her head to speak to the girl in the next desk.
"Described by some as the most important work of nonfiction in the twentieth century, this book begins with the most ordinary of circumstances, a recitation of the time and date, with two office workers about to converse. The flash of the atomic bomb hides inside that sentence. Because we imagine the horror to follow, Hersey's understatement creates the anxiety of anticipation.
"Contrast such understatement to the razzmatazz of Saul Pett, who wrote this description of New York City's sprightly mayor Ed Koch for the Associated Press:
"He is the freshest thing to blossom in New York since chopped liver, a mixed metaphor of a politician, the antithesis of the packaged leader, irrepressible, candid, impolitic, spontaneous, funny, feisty, independent, uncowed by voter blocs, unsexy, unhandsome, unfashionable and altogether charismatic, a man oddly at peace with himself in an unpeaceful place, a mayor who presides over the country's largest Babel with unseemly joy.
"Pett's prose is vaudevillian, over-the-top, a little song, a little dance, a squirt of seltzer down your pants—as was Mayor Koch. Although municipal politics can be serious business, the context here allows Pett space for a full theatrical review."
Clark ends the chapter quoting the novelist Elmore Leonard. "If it sounds like writing, I rewrite it."
Have a good day!
The translation revolution
In The Indian Express, Manish Sabharwal and Arunava Sinha explain how a happy combination of policy, technology, philanthropy, and universities is driving a translation revolution in India. It's much needed in a country that speaks 1,200 languages, because, as they write, "our linguistic diversity is a gift but keeps a treasure chest of Indian knowledge locked."
Technology is one key element.
They write, "The first phase of Digital India's unique open architecture ecosystem is now shifting from digital transactions—identification (Aadhaar), payments (UPI), vaccination certification (CoWIN), documents (Digilocker), toll collection (Fastag), education (NDEAR), health (NDHM), and taxation (GSTN)—to the second phase of using data to build artificial intelligence. A pioneer is Bhashini—under the National Language Translation Mission of the Ministry of Electronics and Information Technology—a translation ecosystem that aligns central ministries, state governments, big tech companies, start-ups, publishers, universities, NGOs, and citizens. Early results are exciting: 100+ models have been uploaded into Bhashini's ULCA (Universal Language Contribution API), Bhasha Daan (creating datasets by crowdsourcing) has begun, and this model of collaborative AI is a global first."
These technologies cannot replace translators, but can assist them.
They write: "Linguist Claude Hagege suggests languages are not a collection of words but living, breathing organisms holding the connections of a culture. Himachal Pradesh's 16 languages have 200 words for snow, including one that means 'falling when the moon is up'. Increasing the quantity, quality, and speed of technologies and people that translate our languages are India's infrastructure for inclusiveness, prosperity, and soft power."
Dig deeper
A translation revolution for an inclusive, prosperous India (Indian Express)
FF Life: The best translated works from Indian languages (Founding Fuel)
Accept friend requests from your boss?
Now that the lines between online and offline are blurring, this is a great question to deal with and is the subject of a research paper by Nancy Rothbard, management professor and deputy dean at Wharton University.
Here are four key findings from the paper published in Knowledge at Wharton basis a conversation with Rothbard:
Employees are more likely to connect online with colleagues who disclose more personal information, which conveys a greater sense of warmth.
Employees are more likely to connect online with peers and less likely to connect with managers out of concerns about career and reputational risks.
Employees are more likely to connect with female bosses who disclose more, reinforcing existing gender stereotypes, and less likely to connect with female bosses who disclose less, which contradicts a gender stereotype.
Employees are less likely to connect with male bosses regardless of the amount of self-disclosure by the male boss.
The findings on female bosses are interesting and when asked about it, "Rothbard said the findings about female bosses reveal quite a bit about how women are perceived in the workplace. Female bosses may be uniquely positioned to use self-disclosure to break through rank barriers and pull teams closer together, but they also risk being viewed as a friend rather than a strict manager. Meanwhile, female bosses who are less personable are thought to be cold and uncaring."
But, based on anecdotal evidence, she says "the results show a 'virtuous cycle' that can emerge when people share personal information that humanises them and breaks down boundaries—a benefit that boosts collaboration."
Dig deeper
What happens when your boss sends you a friend request
Generations apart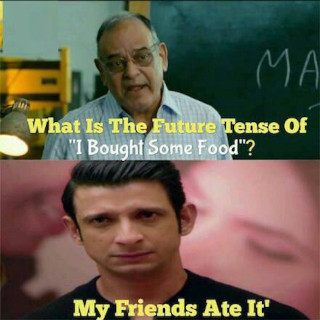 (Via WhatsApp)
Warm regards,
Team Founding Fuel