[By Tech in Asia, via Flickr (CC BY 2.0)]
Dear Friend,
Hope you had a wonderful week.
The events of the past few weeks are defining the next phase of the evolution of Indian e-commerce. The founders of the third largest e-commerce company in India, Snapdeal, turned down an offer to merge with Flipkart, the largest e-commerce player in India, and sought to go down an independent path. The founders are reported to have thought of a new model to get Snapdeal on the path to profitability and market relevance.
It is reported that Softbank, the Japanese investment powerhouse and a key investor in Snapdeal, was the main party to push for this merger. When the founders decided not to go ahead with the merger, Softbank went ahead with a sizable $2.5 billion investment in Flipkart. Softbank, it seems wants a piece of the e-commerce action in India and has made its bets on the biggest player in India. This makes Flipkart one of the largest venture-backed firms anywhere in the world.
With its arsenal fully loaded up, Flipkart has a great opportunity to ward off competition from Amazon, Alibaba (through Paytm) and Snapdeal and retain its leadership edge. The next phase of this battle should open up the opportunity in the largely unaddressed markets presented by India II and India III (as covered by Founding Fuel). We should expect innovations in frictionless commerce, customer-centric business models and novel logistic solutions to emerge to tackle the challenges that are uniquely Indian.
Talking about great Indian successes, we can't but admire the achievements of the Indian Space Research Organisation (Isro). We take it as a given that the next rocket launch, or the next satellite payload would blast off successfully from Sriharikota and reach the expected geostationary orbit or destination without a hitch. Such has been the precision of their work. As N Dayasindhu writes in this piece, this success could be attributed to a combination of scientific innovation processes and novel management practices used by Isro. He uses the example of the global leadership Isro gained in designing and building remote sensing satellites. It's a must read master class in Indian innovation.
Our microsite, Aadhaar Effect, covers the impact of Aadhaar on India and its relevance to the world. There is path-breaking research being done by NS Ramnath to build the entire narrative in a balanced way. This we believe will be the go to site for a fact-and-evidence-based view on Aadhaar.
Our interview this week is with Rahul Matthan on data protection. Matthan is a Bengaluru-based lawyer. The interview is based on a discussion paper where he argues that mere consent is not enough to protect data. It's, might we say, an enlightened view on data protection.
K Ramkumar uses the Vikram and Betaal construct (Shall I tell you a story ?) to seek answers to complex leadership questions. Learn deep insights from the stories here.
I encourage you to bookmark and visit www.foundingfuel.com and catch up with the latest thought in entrepreneurship, business and leadership.
If you like our newsletter, do share it with your friends and colleagues and ask them to subscribe to it.
Wish you a happy Independence Day in advance and a great week ahead.
My best,
CS Swaminathan
On behalf of Team Founding Fuel
Featured Stories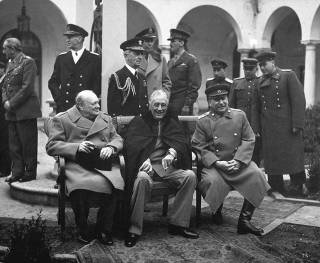 [A deal with the devil: British Prime Minister Winston Churchill, U.S. President Franklin Roosevelt, and Soviet leader Joseph Stalin met at Yalta in February 1945 to discuss their joint occupation of Germany and plans for postwar Europe. Photograph by US government photographer (Public domain), via Wikimedia Commons]
It is impossible to achieve one's leadership ambition or leverage diverse resources without pooling power. And power pooling cannot be achieved without negotiation—or power trading and trade-offs. (By K Ramkumar. Read Time: 8 mins)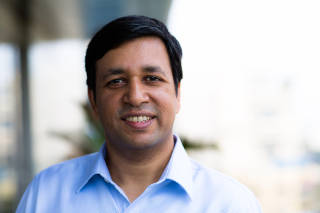 The Bengaluru-based lawyer who specialises in technology, says Big Data and machine learning have broken the decades old consent model, and there is a need for a new paradigm. (By NS Ramnath. Read Time 11 mins)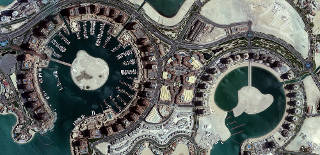 [A multi-spectral image of Doha, Qatar, taken on June 26, 2017, by Isro's Cartosat 2 series satellite. Source: Isro]
Isro's achievements in earth observation are one outcome of this culture of working without silos. (By N Dayasindhu. Read Time: 9 mins)
What We Are Reading (and Watching)
A large part of existing finance and banking infrastructure is built on dated technologies and business models. This story is a fascinating account of how two brothers from rural Ireland have upended this infrastructure with their startup Swipe. Being the outsiders—not from Silicon Valley or from banking—has given the brothers a unique perspective to build a successful model.
The second wave of the second machine age
The authors of the highly acclaimed The Second Machine Age, Andrew McAfee and Erik Brynjolfsson, come together to produce another thought-proving book: Machine, Platform, Crowd: Harnessing Our Digital Future. The authors paint a picture of the future where machines (self -learning) that are getting better much faster than predicted, the growth of two-sided platforms and the wisdom of crowds will fundamentally change the future of human activity and civilization.
[A Fireside Chat on what Erik Brynjolfsson and Andy McAfee call "the second phase of the second machine age".]
From Our Archives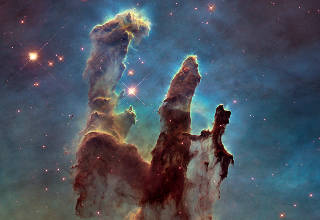 ["Pillars of Creation", a photograph of interstellar gas and dust in the Eagle Nebula, taken by the Hubble Space Telescope. The gas and dust are in the process of creating new stars. Photograph by NASA, ESA, and the Hubble Heritage Team under Wikimedia Commons.]
The recent crisis of confidence brought by the unicorn meltdowns isn't for real. India's digital economy is actually poised for a bright future. Just that we need a new lens to look at the real opportunities. (By Haresh Chawla. Read Time: 16 mins)