[Photo by Juri Gianfrancesco on Unsplash]
Dear friend,
My daughter's school year finished last week and she is looking forward to her holidays. "After that, I will go to the next grade," she proudly announces to people at home. For her, the holidays, new notebooks, brand new uniforms and a new set of friends are proof that she is growing. "Every year I grow, because I go to a new classroom and wear new uniform and have new books," she announced the other day. These were proxies for becoming a 'big girl'.
In its simplest form, a year is the time that the Earth takes to go around the Sun. Without all the ceremony of the new stuff, I reckon the feeling that she has indeed learnt and grown may not sink in just by looking at the Earth and the Sun!
In any case, within a blink of the eyes, time will run away, leaving her to face adulthood and the world of work. It is then that such time-bound proxies for growth will disappear.
New proxies will readily take their place: titles, size of the office, compensation, the brand of car one drives and so on. Today, everybody seems to be chasing these proxies with such fervour that you realise that they no longer are proxies but have become the main goal.
Opportunities to learn and grow—in multifaceted, rich forms—are omnipresent in the modern world. To be able to grow and stay relevant, unlearning and relearning is key. It requires a humble examination of shifting contexts and ringing in personal change. That is a pathway to be a person of value. Wealth, title and such other proxies remain a matter of choosing for a person of value.
Personal growth is also a function of challenge and hard work, which involves gathering new life experiences and reflecting on them. The hectic pace of our lives and the breathless pursuit of these proxies, can render us mere accumulators of 'happenings'. Saul Alinsky, the famous author of Rules for Radicals, said it very well: "Happenings become experiences when they are digested, when they are reflected on, related to general patterns, and synthesised."
How does one synthesise? Here are a set of questions to get you started:
When was the last time you sat down with someone and talked through some of your experiences?
What do you think worked for you in that experience? Why?
What could have been different? How?
What if you were to do it all over again?
Questions like these help move a 'happening' to an 'experience' and internalise learning. That brings me to what I regard as an important root of change: Conversation. Listening well, staying open and exploring an idea in conversation, brings tremendous learning and real growth. Investing in getting better at having good conversations heralds change.
Speaking of conversations, our stories at Founding Fuel come as a result of a pile of internal conversations and give us joy when they result in a lot more. Take Charles Assisi's article on a startup, Biryani by Kilo. His telling of the story through the stories of the people involved in BBK made for an appetising conversation at the dinner table at home. Do give that a read.
Richness to the conversation comes from diverse perspectives and angles. Diversity helps pop a few filter bubbles and helps one look at the same topic through many new lenses. We have been experiencing that first hand in recent times. Anmol Shrivastava's joining the Founding Fuel team has been one such experience. His energy and sagacity have infused new energy into the team and I look forward to working with him. Don't miss his story—a detailed analysis of Narendra Modi and BJP's finely honed communication strategy that helped them sweep the 2019 general elections.
I have promised to scan the skies with my daughter and she has knocked on my locked door twice already. I must go now. One more thing before I close. Check out my colleague NS Ramnath's column, 'This Week In Disruptive Tech'. Every piece makes me take new bearing as we navigate the high seas of a new world.
That's that week for this week. Even as I look forward to learning a thing or two about real stars with my daughter, may I invite you to sit down and talk to someone? And get that bright star within you to shine through.
Kavi Arasu
Featured Stories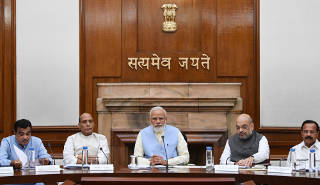 [Photograph from pib.nic.in]
With its thumping win at the hustings last month, Prime Minister Narendra Modi and the BJP have proven themselves as master storytellers. The way it executed the integrated communication strategy for the crucial 2019 elections holds important lessons for leaders across India Inc. (By Anmol Shrivastava. Read Time: 11 mins)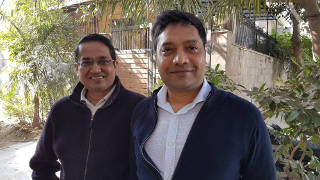 Biryani has the attention of entrepreneurs, investors and consumers. Biryani by Kilo was among the first off the block. This is the story of the founding team. Thus far. (By Charles Assisi. Read Time: 12 mins)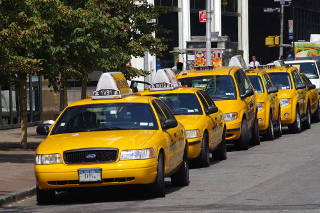 [By ChevronZ (CC BY-SA 3.0)]
June 2, 2019: A roundup of news and perspectives on disruptive technology from around the world. In this issue: Uber's impact on taxi drivers, Ather Energy, Huawei, AI pizza checker and more. (By N S Ramnath. Read Time: 5 mins)
What We Are Reading
"In the US, where it seems every child has access to their own AI assistant, researchers are just beginning to understand how the ubiquity of intelligent machines will influence the ways children learn and interact with their highly digitised environments."
"And yet there may be immense skill, joy and nobility involved in what we are up to: in bringing up a child to be reasonably independent and balanced; in maintaining a good-enough relationship with a partner over many years despite areas of extreme difficulty; in keeping a home in reasonable order; in getting a lot of early nights; in doing a not very exciting or well-paid job responsibly and cheerfully; in listening properly to other people and, in general, in not succumbing to madness or rage at the paradox and compromises involved in being alive."
"As firms scale and want to maintain the DNA of the founder, they often assemble employee handbooks, meant to be a Bible for how 'we do things at Facebook'. … First off, identify what behaviours are not acceptable. Images of Tim Cook (respect for privacy), Marc Benioff (concern for the commonwealth), or Indra Nooyi (empathy) are the kryptonite to Sociobook. These vulnerabilities could inhibit the firm's superpower: making more money while inflicting more damage than any firm in history."
Instead of having an answer to every question, the most effective leaders are coaches—people who can guide others to arrive at their own solutions, put them into action, and set goals, says researcher and management consultant Julia Milner.
From Our Archives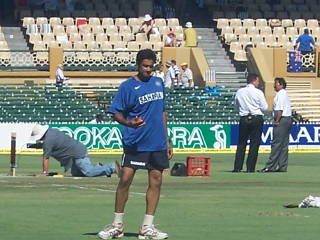 [Photograph by Riana under Wikimedia Commons]
Like in sport, in business too a coach can hold the space and engage a star player to sort out his game when going through a rough patch. (By Kavi Arasu)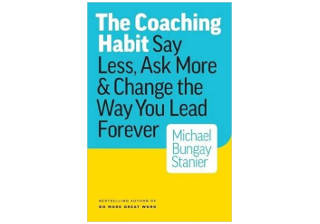 Coaching is an essential leadership skill. And questions are a good way to open doors, says Michael Bungay Stanier in his book 'The Coaching Habit'. (By D Shivakumar)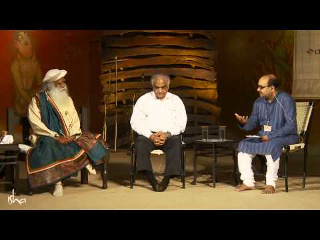 (Video) As organisations get more and more younger, Ram Charan focuses on how CEOs will need to change the way they lead. (By Indrajit Gupta)