2021 is the second year of the pandemic. My top 5 books for the summer of 2021 have something to do with dealing with pandemics, and dealing with change. Enjoy!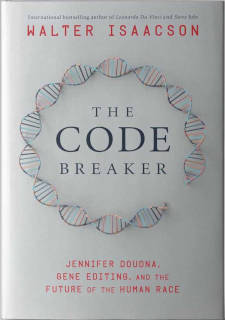 Walter Isaacson is a legend, he has written about Albert Einstein, Benjamin Franklin, Steve Jobs and Leonardo da Vinci in the past. His books are meticulously researched and leave a deep impression.
In The Code Breaker, Isaacson profiles Jennifer Doudna, an American biochemist who got the Nobel Prize in chemistry in 2020, for her pioneering work in gene editing. She is the sixth woman to get a Chemistry Nobel Prize, the first was Marie Curie in 1911. The book traces her journey and her remarkable work on the technology of gene editing which she has patented. It is possible that the work she has done will help us solve the next pandemic. The book traces the path-breaking work; it points out the benefits and challenges of gene editing. Will everyone want their children to have green eyes and a super IQ in the future? Isaacson read tomes of material and attended a number of seminars and symposiums with Doudna to write this wonderful book. A book about the future!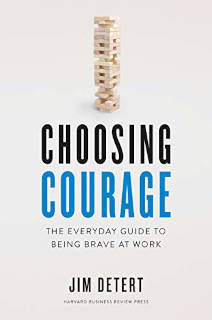 Jim Detert is a professor at the University of Virginia's Darden Graduate School of Business Administration. This book covers the emotions and challenges of people who speak up against their bosses, against the wrong things in their companies or society. According to Detert, most people find it difficult to disagree. Detert argues that courage comes from values, confidence, humility and from placing the institution ahead of everything else. We are inspired when we see people display courage. Detert argues that one cannot become courageous overnight, after being silent and suffering for ten years. A lot is happening at work post the pandemic and some people have adapted and many haven't. This book should help guide you through the differences and how you stand up for that.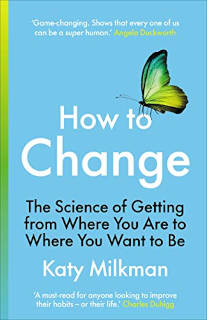 Katy Milkman is a Wharton professor. Covid has changed our lives, some have adapted and some haven't. What are good practices from Covid that we will take forward and what are bad habits we will change? Milkman argues that people make New Year resolutions about quitting smoking or exercising or losing weight but rarely continue with it after the first month. We have to reduce the barriers and enhance our willpower to make our resolutions stick. We have to be self-aware of our follies and we have to change our tactics. Milkman says that applying the wrong tactics will never help us. For example, if you want to exercise, then add music to it to make it enjoyable, as opposed to the drudgery of the task. Many goals can be daunting but if one breaks them down into sub goals and adds something by way of enjoyment, then goals are achievable.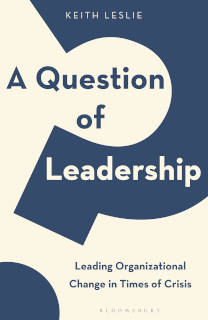 Keith Leslie worked for Deloitte and McKinsey. Leslie argues that change is relentless and many times organizations flounder because of the inadequacy of the leader. The issue is leadership ego. Leslie says that leaders have hindsight bias and play the 'blame game' and management or leader speak loads a sense of false certainty into the organization. I loved his line "Change is an accident waiting to happen". While leaders try learning, listening, etc. as antidotes to ego, Leslie says that leaders need to have adaptive leadership—defined as leading across networks without formal authority, leading organizations into productive distress and trying an experimental approach. A more realistic model to deal with change will also be a more human model he argues.
5. Changing Gear by Jan Hall and Jon Stokes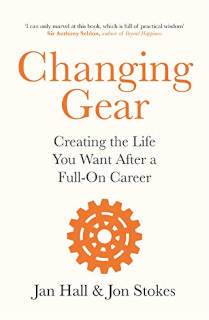 Jan Hall is an entrepreneur and leader, and has worked for Spencer Stuart. Jon Stokes is a clinical psychologist. They argue that careers take different directions and many times we get lost in our career journey. All of us get meaning and huge identity from our work, and work shields us from things in society which we do not realize or appreciate. After 50, most feel that the outcomes are not fully in their control.
Not having work is a double blow—losing identity plus being cut off from our networks. Coping with transition is hard. Being an optimist and having a forgiving mindset helps us deal with life's setbacks. A basic book to keep you grounded with the change around you.
(Note: Founding Fuel may earn commissions for purchases made through the Amazon affiliate links in this article.)