Good morning,
India's Covid wave is receding. In the past 28 days, India has had fewer Coronavirus cases. And nearly 47% of the population has taken at least one dose of vaccine.
We can well hope that, if not entirely gone, the disease will at least lose its teeth and become an endemic disease.
So, what's the first thing you wish to do once this is over in some sense? Is it something you've missed in the past 18 months? Is it something you've always dreamt of and feel jolted by this shock to finally pursue? Is it some new idea entirely?
We reached out to a diverse group of leaders from our Founding Fuel community. And received some interesting responses from Rajdeep Sardesai, Meenakshi Menon, Prof Nirmalya Kumar, Nikkhil Advani, Sundeep Waslekar, and Priyadarshini Rao.
This is what they wish for.
FF Recommends: The first thing I will do…
A pilgrimage of remembrance; a discovery of the new
By Rajdeep Sardesai, consulting editor at the India Today Group
Fifty years ago, this year, my late father carved his name in Indian cricketing history by scoring 642 runs in a test series in the West Indies, including the first double century by an Indian abroad, helping India to beat the West Indies for the first time. While Sunil Gavaskar had a sensational debut in the same series and was the shining star, it was 'Sardee maan', as my father Dilip Sardesai was affectionately called in the Windies, who was also a key contributor.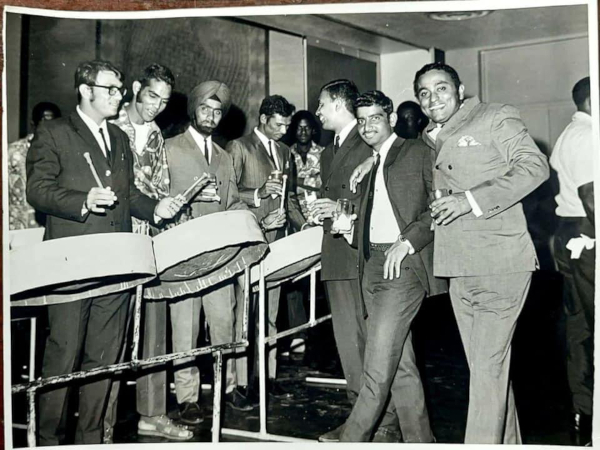 [Photo from Rajdeep Sardesai. Left to right: Ashok Mankad, Bishan Singh Bedi (third from left), Mohinder Amarnath (third from right), G Vishwanath (second from right) and Dilip Sardesai (far right) in West Indies, 1971]
As a young boy, (I was just six in 1971), my father and his peers conjured up wondrous images of the Caribbean islands that have never left me: the gently swaying palm trees, the soft sands, the warm waters, the calypso music, the rum and coke and, of course, the cricket. Since then I have dreamt of travelling to the Caribbean one day and in a sense getting a slice of life and history that is part of my father's remembrances.
So, having not travelled out of the country since the pandemic broke out, having been gutted to see so many friends and acquaintances succumb to the virus, there is an acute sense of mortality that leads me to believe that once the world is back on track, it's time to put on the travelling shoes and head on a Caribbean cruise of sorts before it's too late. And yes, try and catch a bit of beach cricket too! (And maybe getting Michael Holding and Sir Viv Richards to be my tour guides!)
Of course, a cheaper option would be to do what I also have often dreamt of doing but never quite got down to: a long drive along the west coast of the country from Mumbai to Kochi with stopovers at remote locales in search of the best west coast of India beach. So, whether it's the West Indies or closer home, the urge to travel and discover new places is top of the mind at the moment.
And yes, my wife and I have a shared dream: to open a small school for less privileged kids one day so that too is a plan that may need to be fast forwarded at some stage. Net net: post pandemic, just open the mind even more, and also the body and soul to new experiences. Even as, dare I say, the news treadmill continues!
"Finding my religion under the waves"
By Meenakshi Menon, Futurologist at A & M Investments, and Founder Spatial Access
If there is one thing that I have missed deeply and desperately during the pandemic, it's been scuba diving. So last week I went to the Maldives.
A decade ago, when I started diving, I called it "finding my religion under the waves".
Scuba diving has been a very spiritual experience for me. Underwater, breathing compressed air from a cylinder, the only sound your slow measured exhalations, you realise what it means to be alive. Each breath you take is a reminder of your symbiotic existence with Nature and the fragility of mankind.
When you look around you and see the coral, the fish and the denizens of the deep going about their business you realise that the planet was here before you and will be here after you and you are just another little plankton in the fabric of life.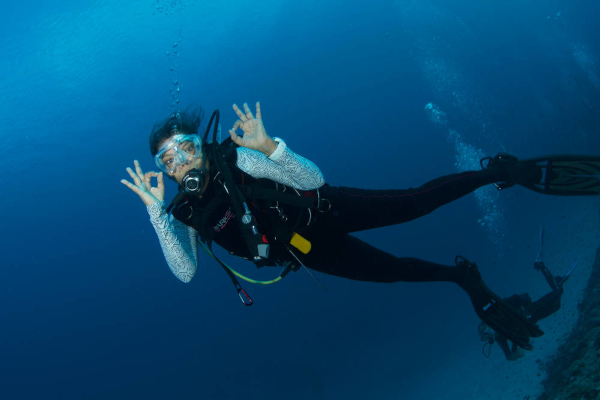 That's when gratitude swamps you. To be alive, to be able to do the things you love, to have people around you who care. To enjoy this window of peace. Yet at the same time to know with every cell of your being that we humans will pay the price for our excesses.
This pandemic may be running out of steam but the clouds gather.
A new way to learn and experience art
By Nirmalya Kumar, Lee Kong Chian Professor of Marketing at Singapore Management University and Distinguished Fellow INSEAD Emerging Markets Institute
I'd like to increasingly devote myself entirely to enjoying the arts for the remaining part of my life. This is a pursuit that I'm starting to gradually evolve into. And the pandemic may have provided the spur to commit to it. For me, this is not about acquiring art, but more about learning and experiencing it in new ways. I plan to visit art fairs and museums with those who are more knowledgeable about art.
For example, in 2022, I am booked to go with well-known art curator and consultant Dr Caterina Corni to the opening of the Venice Biennale in April, the Frieze London, and so on. For me, this is akin to the pursuit of a second, more personal and informal PhD.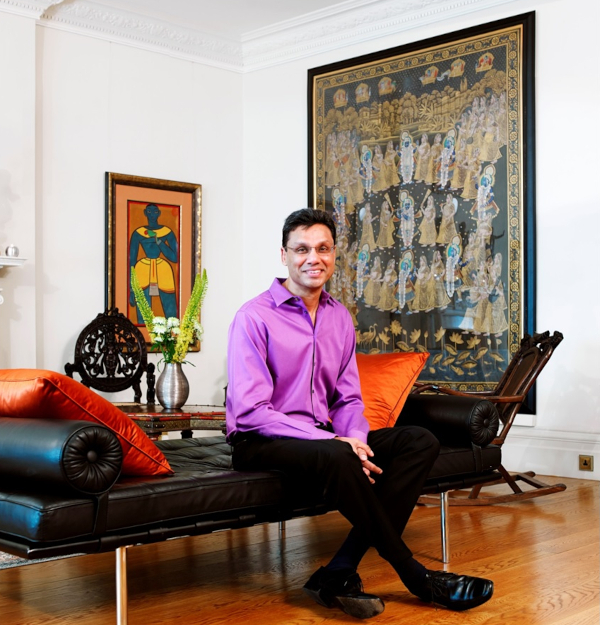 In addition, I'm keen to use private art collections, such as mine (I am the proud owner of a unique collection of Bengal art 1870-1950 that documents the emergence of Indian modern art) as a catalyst in assisting museums to mount as many exhibitions as possible of Indian art. I believe this will help young South Asians across Europe, especially in the UK, become more aware and proud of their Indian heritage and help them become truly bi-cultural.
Then there are a few obvious things that are high on my priority list: I'd like to visit my mother, who lives in Kolkata, and my sister in Houston. I've been cut off from them all this while from my twin bases in Singapore and London.
Re-energising with film festivals
By Nikkhil Advani, film producer, director, and screenwriter; co-founder of production house Emmay Entertainment
Film festivals. I thought I would say travel, but felt that it would sound too boring and cliched, and since being a film-maker everything needs to be dramatic (read melodramatic if you're a Bollywood guy) then I think painting a picture is important.
One of the images that's stayed with me during the pandemic is the large crowd that had gathered in St. Mark's Square to watch a film at the Venice Film Festival. Not only was the image so reassuring and hopeful, but in a sense it was also nostalgic. An era gone by for someone like me who has been so engaged in just setting up projects and looking at the bottom line or ROI when it comes to the content that we are putting out.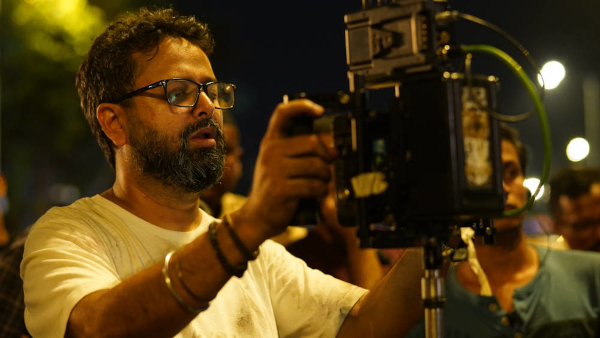 [Courtesy Emmay Entertainment]
With Mumbai Diaries (my latest directorial venture) I felt liberated to not think about those parameters. Funnily it was done before the pandemic and lockdown started. But in retrospect I think maybe I was already yearning to reach for that creative outlet.
So back to film festivals. It's where I studied the masters along with "the masters" like Saeed Mirza, Sudhir Mishra, and Renu Saluja. It's where as a young student of film I made my lifelong friendships. It's where having chai in the morning and then standing in the long lines to get a seat for the limited screening of a much awaited auteur's next or just cozying up in the chair as a classic started to be projected on the massive screen left indelible memories in my head.
I miss the energy of film festivals and I would like to dedicate a sizable amount of my time to start going back to them.
Back to business in a post Covid world
By Sundeep Waslekar, president of think tank Strategic Foresight Group
This week, I flew out to France and Switzerland for the first time in 18 months. The pandemic, however, has ensured that I can no longer travel at short notice, as I was used to for two decades. I now need a negative RT-PCR certificate 72 hours before departure. My friends in Europe say there are pretty high levels of consciousness about following Covid protocols at official meetings. But I will have to avoid bars and cafes because young people are not necessarily following social distancing norms there. With a new caseload of about 25,000 to 30,000 a day in India, the pandemic is far from over. But we're learning to live with it. The health pass that the authorities in Europe have issued is now de rigueur. And at least people understand the benefits of vaccination.
This visit is significant for another reason. While Zoom became the default system for communication across the world, in my line of work, it did not actually replace complex, in-person multilateral negotiations, even though diplomats or heads of state were willing to engage in bilateral negotiations online. With the resumption of global travel, these complex negotiations, like the nuclear non-proliferation treaty, will be back on the frontburner.
One of the highlights of my two week trip is an opportunity to meet my 24-year old son, who is studying in Paris.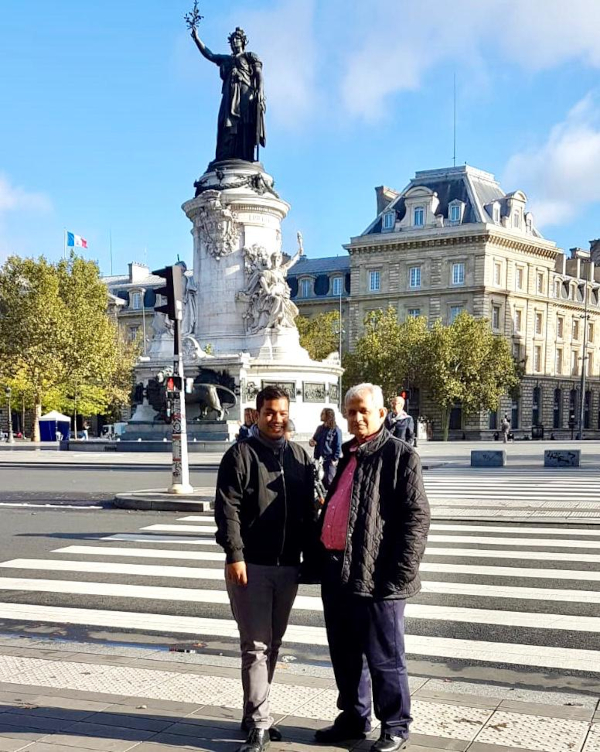 Even though we connect every day on a WhatsApp video call, it isn't quite the same as meeting him in person. And as a father, I am particularly looking forward to that, even though I will get to spend only a day with him, on my way back from Normandy.
Keep running
By Priyadarshini Rao, fashion designer and founder at Priyadarshini Rao at PNR Clothing
The year 2020 was going to be a special year for me. I was to turn 50 as the year ended and I had dreamed I would run a 50 km race, or an Ultra marathon, if you will. To perhaps show myself that I could really do it!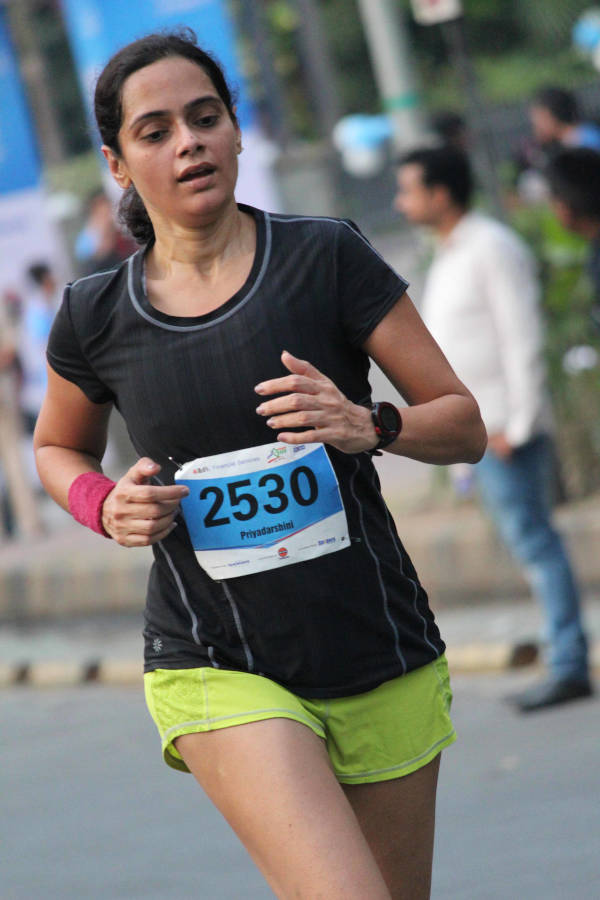 I have run a fair few full marathons that took me to 42.2 km or thereabouts. But a 50 km run needs a different mindset and a lot more training.
However, with the pandemic, bringing the lockdown with it, it was increasingly difficult to train, meet running buddies or even hold on to the idea of running long distances.
My dream felt like such a selfish, childish idea, when people were losing lives, business was heading south and the whole world was in shambles.
So, once this is over, I am going to put my heart and legs into training for an Ultra marathon. I would like to spend Sunday mornings running crazy distances and eventually run a race that will test my discipline and endurance.