[Imagses from pxhere.com]
My readers often ask me how do I put a framework to my writings. The secret lies in spending so many years in the media business. Here's what I've learnt, and why.
It was 1989, and I had just started my job as a salesman, walking the streets of Mumbai, selling PCs which probably had less computing power than the microwave sitting in your kitchen today! I took some heady risks with my career and am fortunate to have spent the better part of 30 years "midwifing" new businesses. The ventures spanned across television, print, music, movies, the web and more—virtually every media business except radio! From tiny one-room, five-people outfits that built a new web service to mass entertainment channels that reached over two-thirds of all Indian households every night. At last count, there were about 60 of them—about half are thriving, the rest failures. I call it "midwifing" because the credit belongs entirely to the teams that dug into the ground and built the business. I merely provided the resources and some of the conviction. Media is about execution. Anyone can have great ideas.
Consumers hold your success in their hands
The media business is brutal. Success and failure are instant, and unpredictable. If your product fails to meet the mark, it means sudden death. No amount of cajoling will make a viewer watch, a reader read, a listener listen. Customers don't care how hard you worked to write a piece of music, or how difficult it was to shoot. How much time and effort you spent doesn't matter. Or if your last creation was a hit, or you are a debutante. They are simply enthralled by it or they reject it. There is no second chance, no cash-backs you can offer.
In that sense, it's the truest, purest business. It is just you and the consumer, and nothing in between. What you did yesterday doesn't matter. There are no moats. The cameras, the studios, the actors… all are equally accessible to everyone. You can craft a blockbuster in Rs 20 crore or deliver a disastrous flop after blowing Rs 200 crore. Quite simply, the narrative you have in your mind, the one that appears crystal clear and a winner to you, is not what the customer sees. There is nowhere to hide. Failure is personal.
Know the script that's playing
Thus when I sit back and think about the differentiator, I realise it's the script—that's all that matters. The singular difference is the idea, the script and how you execute it. And does it resonate with your consumer. I mean "script" in the broadest sense of the word. It's the how and the what—that makes all the elements come together into creating a hit.
We can see the scripts playing out in companies. In sectors. In markets. You can see the scripts of consumers as they go through life changes. India is the verdant ground of changing narratives and new scripts are being written everyday. I call it "compression"—we are packing into a decade or two what Western societies underwent in five. China went through the same, but few lessons translate since we have a different operating system in our economy.
As technology destroys the barriers and moats businesses construct around themselves, success lies in whether you can see the script that's playing out, and whether you can walk lock-step with it. Or can you craft a new tune? The fact that your brand is 50 years old, or that you have 5,000 salesmen won't matter. The smartphone is bringing your business down to a few pixels and your challenger is just a swipe away.
Success can blind you to emerging realities
Your current revenues are a lagging indicator, and they fool you into thinking you are safe. Growth and size fooled Nokia, Blackberry and the venerable "best-managed-company-in-the-world", GE, into believing they were invincible. We all know how that played out.
We stand on the cusp of change in India, as an overwhelming digital tsunami will hit every single business in the country. What matters is how you script your business. Every search and every experience will first begin on a 4x5-inch screen. How you script things from thereon will be the difference between relevance and oblivion.
Watching for scripts is a habit I am cultivating. And you can see them everywhere. On the hoardings on the streets, in the jokes that standup comics tell, in the idle conversation with the Uber driver, or a kind word to the Zomato delivery boy. In the changing stories in movies. In the newspapers as you read about the struggles and tribulations of Indian businesses. The scripts are in the air around us. We just need to be curious enough and keep an open mind.
Every day that a board meeting in a large business concludes how something cannot be done, there are two youngsters sitting somewhere waiting to prove them wrong. The ultimate danger a leader poses to himself or herself is to cultivate an inflexible mind. Success-induced myopia is a chronic affliction for CEOs.
To begin your 2019, I've compiled some of the key scripts and narratives I am seeing in the market. Have a read, and please do join in with your thoughts—tag them with #Trends2019.
Here's wishing you a great 2019.
Haresh Chawla
With Team Founding Fuel
Featured Stories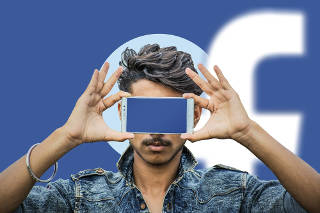 [From pixabay.com]
How cheap bandwidth and smartphones together with micropayents will affect tectonic shifts in telecom, TV and Bollywood, retail, banking and more. (By Haresh Chawla. Read Time: 12 mins)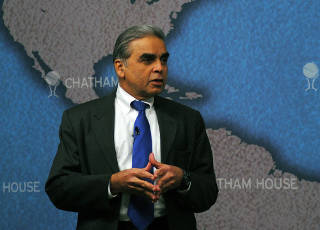 [By Chatham House (CC BY 2.0), via Wikimedia Commons]
The West needs to radically rethink its strategic goals for the Asian century, argues Kishore Mahbubani, senior advisor and professor in the Practice of Public Policy at the National University of Singapore. (By CKGSB Knowledge. Read Time: 7 mins)
What We Are Reading And Watching
Technology Review | Interview with Alex Rosenblat, author of Uberland: How Algorithms are Rewriting the Rules of Work.
a16z | For founders, it's important to understand the nature of your company's network effects — including deciding on the set of metrics that help you understand what's working or not.
The New York Times | The prime minister of Israel is being investigated for corruption. His cabinet is crumbling. And he's not going anywhere.
From Our Archives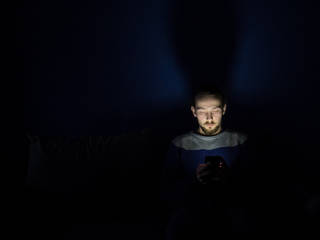 [By Krzysztof Kamil under Creative Commons]
Haresh Chawla | The tech giants are rewriting the rules of how business empires are built. How deeply they can engage the millions on their network is the key to the kingdom. No business, including their own, is invulnerable. The concluding part in a two-part series.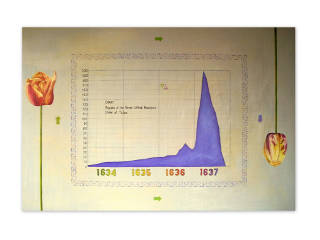 [By thetaxhaven, under Creative Commons]
Charles Assis | Apparently, bitcoins are worth investing in. But is it an ideology or a bubble? What lens do we look at it from? And would you bet your money on either?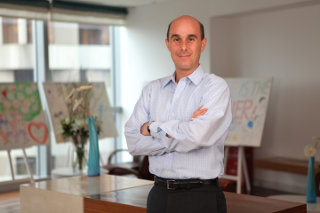 Indrajit Gupta | McKinsey's Erik Roth says any company can have one-off wins, but the real challenge is how do you do it on a continual basis?