[Photograph by Karolina Grabowska under Creative Commons]
Dear Friend,
A couple of years ago, I was invited to speak to the students at the beautiful, sprawling IIM campus in Indore. After my session, I did my own version of Walk the Talk (minus the TV cameras, of course!) with Professor Rishikesha Krishnan, the extremely amiable director at the institute. Rishi, as most people call him, had taken over recently, after a five year stint at IIM-Bangalore. He told me about how he was trying to bring about changes in the academic environment, by gently nudging his faculty to graft the power of technology into their existing courses. As a starting point, he'd hosted a workshop where a clutch of technologists in the learning space had gathered to explore new frontiers like gamification.
For those who don't know Rishi, he's perhaps one of the most unassuming academics that you're likely to find. Always patient, thoughtful, and yet not afraid to speak his mind. And even then, and as he is now, Rishi is clear that the pace of change in our higher learning institutions has to keep pace with the new generation of students entering the fold.
Which is why Rishi's latest post on #Millennials is somewhat counter-intuitive. From his perch at IIM Indore, he has a ringside view of what makes the millennial generation in India tick. They are not like their Western counterparts. Rishi reckons that the situation is quite different, especially if you go beyond the urban middle class that we tend to be familiar with. "I am not completely convinced that Indian millennials represent a radical shift from the past," he writes. Intrigued? Well, I'd encourage you to read his post—and share your feedback with us in the comments section on our site—or on any of our social media platforms on Facebook or Twitter.
At Founding Fuel, there's one more important theme on offer this week that's particularly close to our hearts: the role of media in our democracy. And none other than Arun Maira, one of the country's foremost public intellectuals and a former member of India's Planning Commission, picks up the strands of the debate. His brilliant, must-read essay is a sharp indictment of the 'dumbing down' of discourse that's all too visible on mainstream media, where discussions on TV have deteriorated into gladiatorial contests. Modern day algorithms are forcing us to listen to views that are only similar to ours. And not to forget, the overpowering influence of money in buying people's minds, when media gets reduced to just a business like any other.
Here's the thing: we have the power to make the change. As Maira points out, it requires an awakening of the moral consciences of leaders of political parties, business corporations, and the media. "They, and the institutions they lead, must serve the needs of citizens and society, and not just their own personal needs of power, profit, and popularity. To have the courage to speak truth to power, and also to be heard above the din, have become the principal challenges of our times for good journalists and citizens who want to make the world better for everyone," he writes.
We're indeed fortunate to have Mr Maira on our Advisory Board and guide us on our entrepreneurial journey.
If you like this newsletter, please do share it with your friends and colleagues and ask them to subscribe to it.
On behalf of my co-founders Charles and Swami and our founding team, I wish you a very Happy 68th Republic Day in advance!
Best,
On behalf of Team Founding Fuel
Featured Stories
We need a more nuanced understanding of this generation. If we look beyond the middle class, urban youth, their aspirations and motivations differ greatly. By Rishikesha Krishnan (Read time: 3 mins)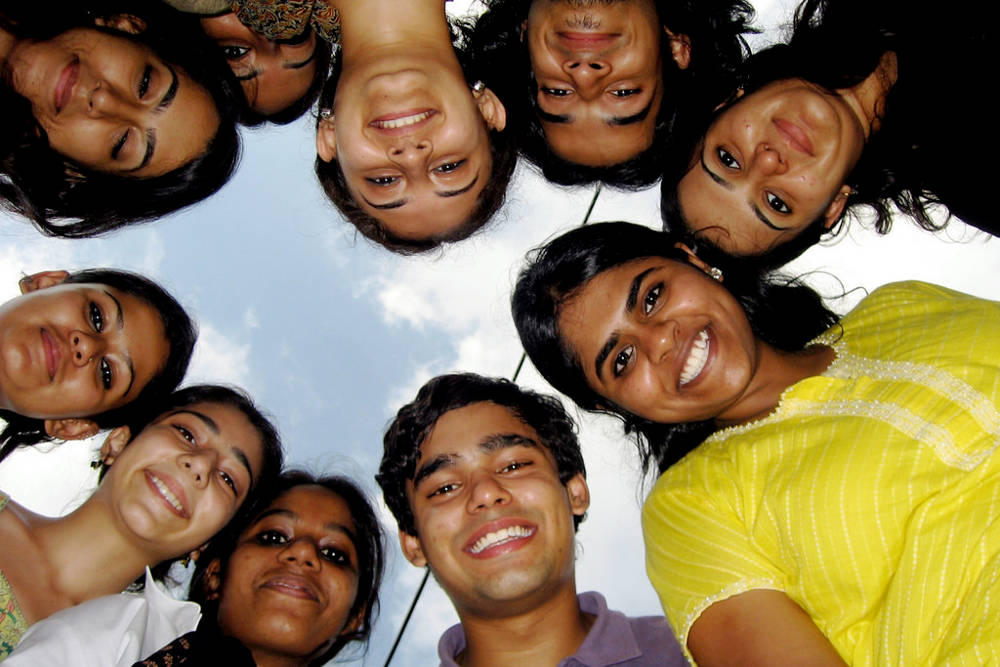 [Photograph by Kyle Taylor under Creative Commons]
Join an interesting conversation with the author that one of our readers Kartik Srinivasan sparked with this interesting question: if each generation has a "formative era" and a common set of events that occurred in that period, what would those be for India's millennial generation? Any guesses? Please share your views in our comments section.
Journalists need to be heard to be able to convey truths. But social media has dumbed down public discourse and made it difficult for reflective commentators to be heard. By Arun Maira (Read time: 11 mins)
Prize-based public competitions are emerging as a smart way to encourage social innovation and technological development in a way that benefits mankind. An exclusive extract from the book 'Crooked Minds: Creating An Innovative Society' shows us how. By Kiran Karnik (Read time: 7 mins)
Watch out for more in the next couple of weeks. As my colleague Charles had mentioned in our previous newsletter, over the next couple of weeks Mr Karnik will share with us his top recommendations around innovation. And he will also talk to Charles in a special podcast about the ideas in his book—and take questions from our community. Do share your questions with us on any of our social media platforms, ahead of this conversation, using the hashtag #AskTheAuthor.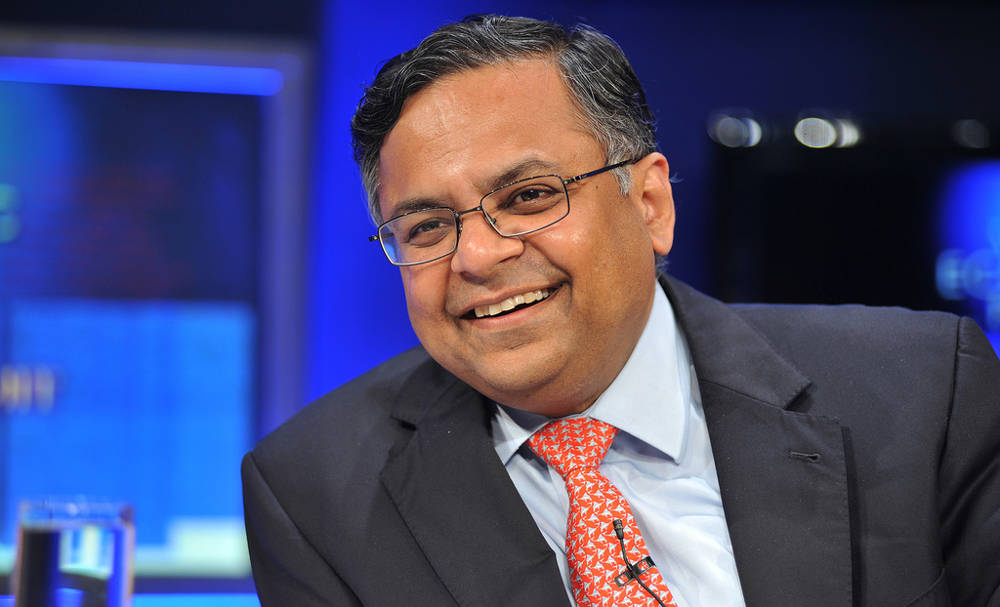 [Photograph by World Economic Forum/Eric Miller under Creative Commons]
The leadership transition at the Tata group is being keenly watched by all. But much would depend on how the Tata Sons board decides to set the rules of the game. By Indrajit Gupta (Read time: 3 mins)
What We're Watching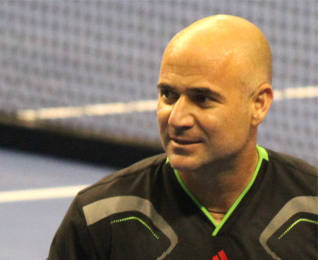 [Photograph by Shinya Suzuki from New York, U.S.A. (CC BY 2.0), via Wikimedia Commons (cropped from original)]
Earlier this week, I had an opportunity to watch tennis icon Andre Agassi live in conversation with Harsha Bhogle at an event organised in Mumbai by private equity firm True North (earlier known as India Value Fund). It was a sell-out audience and Agassi didn't disappoint. Agassi shared many gems from his career and his life after tennis. Sadly, the video recording isn't available for public viewing. However, here's a short video released by Unscriptd that went viral this week. It brings new perspective into the intense rivalry between Boris Becker and Agassi—and how the American ace stole a march over his rival. Enjoy! (Play time: 2:35 mins)
Simon Sinek is fast emerging as one of the most popular leadership gurus of our times. Most of you would be familiar with his first big hit video, Starting with Why, which is among the top 3 TED talk videos of all time. Watch him here in a new scintillating conversation, as he dispels myths about leadership and reveals the one thing that good leaders always get right, in his inimitable style. (Play time: 60 mins)
#MustReads
Clearly, there's a lot riding on entrepreneurship to deliver jobs, create wealth and make a visible difference to our society. On the occasion of Republic Day, here's a special selection of essays and conversations from our archives on the future of Indian entrepreneurship and its impact on our country.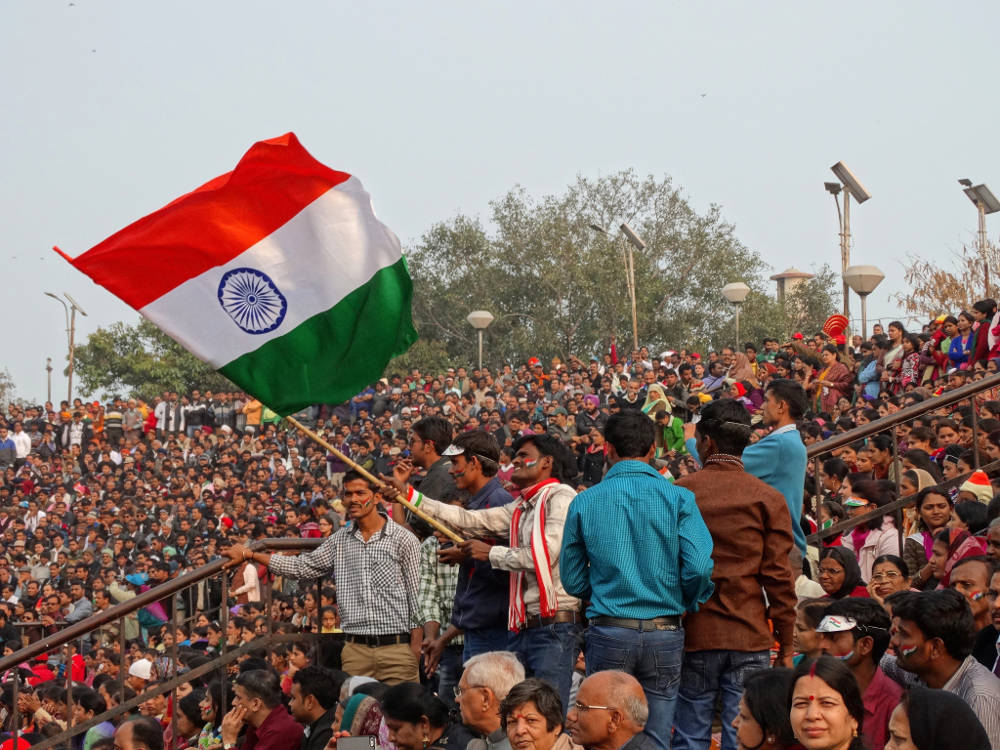 Baba Prasad says endless growth, the goal of a Western template of business, is not sustainable. A characteristically Indian model would be to make profit while being mindful of the impact of business on society. (Read time: 5 mins)
India has a historical opportunity to assume global leadership in co-creating innovative solutions to tackle socio-economic challenges that affect the whole of humanity, says Navi Radjou. (Read time: 9 mins)
A special conversation with Arun Maira, Sundeep Waslekar and Nachiket Mor on what it might take to build a world that works for everyone—and how entrepreneurship can play its part in that transformation. (Play time: 55 mins)