[Photo by Pop & Zebra on Unsplash]
Dear friend,
Welcome to the latest edition of This Week in Disruptive Tech, a newsletter that explores the intersection between tech, business and society. This week we look at businesses competing with traditional media companies; the balance of power between platforms and workers; and Clubhouse. Plus some interesting tidbits on what happens when tech meets the real world.
If you have suggestions, feedback, tips—or anything that you would like me to share in the newsletter—mail me at ramnath@foundingfuel.com or DM me on Twitter at @rmnth. If you haven't subscribed already, you can subscribe here.
Happy reading!
NS Ramnath
1. How tech firms are eating media
VC firm Andreessen Horowitz (a16z) announced that it is expanding its editorial team, giving momentum to the trend of businesses going directly to people they want to reach out to (instead of the old way of going through media platforms). It should come as no surprise to those who are watching this space. Businesses were already competing with traditional media companies on Twitter, Facebook, Instagram, YouTube and other social media platforms, building a strong audience base. In some areas they have the expertise, attracting both readers who are looking for reliable content, and 'subjects' looking for readers. As a16z wrote, "entrepreneurs felt that we 'got' them, their tech, and their industries. Big companies found it was useful to learn about the new technologies and trends, as well as how these new-fangled modern companies were being built." Strengthening the editorial bandwidth is just another step in that direction.
Media companies and tech platforms are competitors in many ways. Both compete for customers' time. Now they are breathing down each other's necks. New York Times CEO Meredith Levien sees her role as building a world class digital product and technology company. Forbes is rolling out a newsletter platform that will allow journalists to launch their own paid newsletters and split the revenue, competing with Substack. (Scroll has a similar product called ScrollStack). (Meanwhile Twitter has acquired Revue, a Substack rival). Yet, media businesses believe that their core offering is different—it's 'independent journalism'. "All journalists should take @a16z's announcement of a new tech publication as a call to arms to do what we do better than ever and to show readers why journalism must always be independent", The Information founder Jessica Lessin tweeted.
But, most people tracking media know that independent journalism's bigger enemy is a lack of business model in the media sector. The dangers of ad-driven business models are well known. The cracks in subscription-driven business models are beginning to show up. In Postjournalism, Andrey Mir explains that subscription models have led to polarisation because people essentially pay for media platforms to validate, confirm their own beliefs. Independent journalists have to fight both (ad-driven and subscription-driven business models) to do their jobs. Indian media businesses, and media startups (which can potentially come up with a business model that supports independent journalism) face an additional problem—access to funds. While businesses can use their capital from across the world to build media platforms, media companies are bound by FDI restrictions. As the "go direct" model picks up in India, as it definitely will, it will be interesting to see how media startups respond.
2. Sangeet Paul Choudary on empowering workers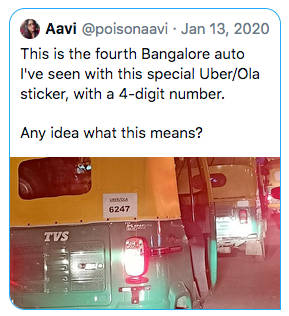 If you are an Uber or Ola user, you might have noticed drivers using both Uber and Ola apps, trying for better deals, in effect, fighting with algorithms sewed up by Big Tech. Similarly, you might have noticed auto rickshaws often go around with two registration numbers, the regular one on metal, and another, typically printed on an A4 sheet, stuck prominently on the hood. Auto drivers register on Ola or Uber with one number, but don't own an auto. They rent it from owners, and often different autos each day. The A4 sheet registration is a jugaad. Such is the life of gig workers, fighting algorithms on one hand, and the constraints of the real world on another. The good news though is that there is a growing recognition of their problems, and the balance of power between the platform and workers might correct itself.
In a fantastic report on platforms, Sangeet Paul Choudary offers five criteria to determine whether workers are empowered or exploited in the platform economy.
Removal of free agency: Free agency is central to empowerment and entrepreneurship. By removing free agency, platforms take power away from workers, making it more likely that workers may be exploited for the functioning of an efficient market on the platform or even for the platform's gains.
Reduced bargaining power and rights: If a platform's design and policies take bargaining power and rights away from the worker, the worker is more likely to be exploited.
Domination: If a platform's policies make workers subservient to the platform, the platform can use its superior position to exploit the workers.
Dependence: If a platform's design decisions make workers dependent on the platform and effectively locked in, preventing them from switching to other platforms, the workers are more susceptible to being exploited by the platform.
Fairness: A platform that does not allocate risks and rewards fairly across the ecosystem exploits those workers who are forced to take on higher risks or aren't rewarded sufficiently.
Dig deeper: The State of the Platform Revolution 2021
3. Will Clubhouse click in India?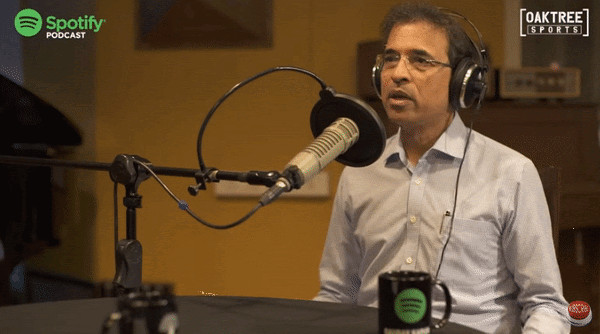 I don't have the numbers, but my guess is a large number of people in India use voice messages to communicate on WhatsApp. India has a strong oral tradition. People in general prefer talking and listening, to writing and reading. Vedas (knowledge) are called Srutis (that which is heard). I heard Girish Karnad once say Indians have a natural ear for music because of their oral culture. It will be interesting to see if Clubhouse, audio-only social media app, will pick up in India. It's not a big deal here right now, because it's available only on iPhone, which despite doubling its market share last year, only has 4% share. And it's still invite only. But that might change. Its cofounders in a recent Clubhouse conversation said they are working on an Android app, and will make it accessible to more people.
The big problem with Clubhouse will be moderation. It's tough on text-based platforms. It's tougher on audio-based platforms like Clubhouse. Even during its early days, it received much criticism for lack of moderation. In his podcast last July, Scott Galloway, professor of marketing at NYU Stern School of Business, referred to it as Douchehouse, and declared that it's over for the app, because the Limited Partners of Andreessen Horowitz will ask questions. Last week a16z led another round of investment in the app, valuing it at a billion dollars.
4. Quick bites
"[Pedro] Domingos [University of Washington], said most of Google's problems related to AI are rooted in the company's approach to managing staff, adding that science, and not ideology, should guide ethical debates. 'Google is the coddler-in-chief,' he said. 'Their employees are so coddled that they feel entitled to make more and more demands' regarding how the company approaches AI and related issues." - Artificial Intelligence Will Define Google's Future. For Now, It's a Management Challenge. | WSJ
"With social media, I think the problem is the screenshot lives forever. So there's no ritual for face saving where we all pretend it didn't happen. It's not that we didn't have privacy, and now the 20th century invented privacy, whereby you could just move to a city and nobody knew who you were. Now we've sort of gone back to the village thing, but without the ephemerality and also the rituals of face saving. For example, to give an unfortunate recent example [Jeffrey Toobin and his penchant for Zoom impropriety] if something like what happened—somebody you'd walked in on doing something we all do—you'd just close the door and never speak of it." - A Journalist of the Plague Year, Antonio Garcia-Martinez interviews Zeynep Tufekci | Pull Request
"In essence, Section 230 gives websites immunity from liability for what their users post if it is in any way harmful, but also entitles websites to take down with equal impunity any content that they don't like the look of. The surely unintended result of this legislation, drafted for a fledgling internet, is that some of the biggest companies in the world enjoy a protection reminiscent of Joseph Heller's Catch-22. Try to hold them responsible as publishers, and they will say they are platforms. Demand access to their platforms and they will insist that they are publishers." - The tech supremacy: Silicon Valley can no longer conceal its power by Niall Ferguson | The Spectator
5. Think about this!
"Fall in love with some activity, and do it. Nobody ever figures out what life is all about, and it doesn't matter. Explore the world. Nearly everything is really interesting if you go into it deeply enough."
~ Richard Feynman