[Image by Darwin Laganzon from Pixabay]
Dear friend,
Welcome to the latest edition of This Week in Disruptive Tech, a newsletter that explores the intersection between tech, business and society. This week we look at the BigBasket breach and data protection, Substack and the future of media. Plus some interesting numbers and tidbits that say something about what happens when tech meets the real world.
If you have suggestions, feedback, tips—or anything that you would like me to share in the newsletter—mail me at ramnath@foundingfuel.com. If you haven't subscribed already, you can subscribe here.
Happy reading!
NS Ramnath
Data protection beyond human touch
What's the news? On November 7, PTI reported that personal details of over 20 million users of BigBasket, an e-grocery firm, were put on sale on the Dark Web. The breach was first disclosed by a cybersecurity firm called Cyble.
Why should you care? The news hit newspaper headlines across the country because BigBasket had gotten quite popular during the lockdown and, additionally, was in talks with Tata group for a sale. But many of these reports had left out an interesting detail.
In his story on the breach, my colleague Charles Assisi revealed that BigBasket had included Cyble itself as an accused in its FIR, or first information report. Charles reported that BigBasket complained that Beenu Arora, Cyble's CEO, had asked for a huge amount of money in bitcoins for removing the data from the Dark Web, and to implement measures to prevent such incidents from happening again. BigBasket saw it as a ransom, refused to pay Cyble, and went to the police. Charles's story went into finer details of the issue and offered pointers on what business leaders can do about such data breaches and similar demands.
The Ken, in another detailed story on the breach, shared more information on Beenu Arora and explained Cyble's playbook through the story of RedDoorz, a Southeast Asian hotel aggregator, which faced a similar issue earlier.
What's interesting about both the stories is how much is still dependent on the call that humans take in these matters.
The Ken ended the story thus: "If indeed there is a cabal of competitors out to malign Cyble, perhaps it would do well to reflect on its practices lest it provide them ammo."
Charles's story ended by saying "If only BigBasket and Paytm had walked that extra step and directly disclosed the breach to customers before Cyble put it out on their blog, they could have created history as game changers."
The big question is should we leave such an important decision about user data to the discretion of business leaders? Traditionally, we have laws and technology to make the system more robust. A data protection law that forces business leaders to disclose such breaches individually to users within a specified time will encourage them to ensure that such breaches don't happen in the first place. Laws make the cost of noncompliance explicit and heavy. India is in fact in the process of having a data protection act. I checked with Rahul Matthan, partner at Trilegal, on when we can expect the bill to be passed. He said, "The JPC (Joint Parliamentary Committee) had begun its internal deliberations so it is likely to meet its deadline of submitting its report to parliament in December. That would mean that it's possible it will be passed in the Budget session."
Similarly, privacy can be built by design into the tech. A key question that came up after the news of the breach was, "why would BigBasket need all that data?" Tech can solve the problem of minimising data collection. That it's often used to do quite the opposite should concern all of us.
Dig Deeper
Data bites
1%: The percentage of the world's population—frequent fliers—who caused half of the airline industry's carbon emissions in 2018. Tax the frequent fliers, activists say. (The Guardian)
4: The number of astronauts—three American and one Japanese—who arrived at the International Space Station on SpaceX's Dragon capsule. This is the second astronaut mission for Elon Musk's space company. The first was a two-person test flight earlier this year. (NBC)
340 metres: The width of Apophis asteroid which will pass near Earth in 2029, 2036 and 2068. The chances that it might strike us in 2068 are higher than scientists previously thought. And we thought 2020 was bad. (Phys)
Is Substack disrupting journalism?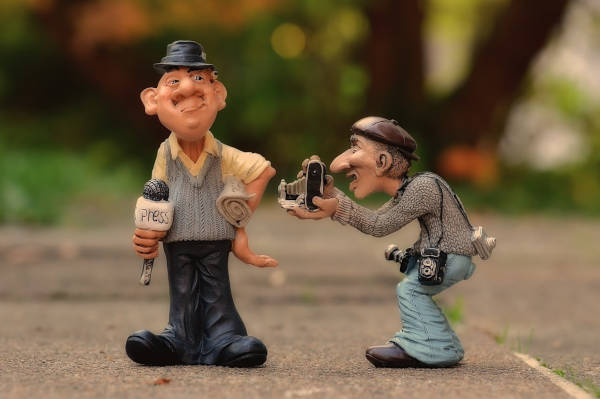 [Image by Alexas_Fotos from Pixabay]
What's the news? Recently, a number of veteran journalists—Glenn Greenwald, Matt Taibbi, Andrew Sullivan and Matt Yglesias—resigned from their media organisations to start newsletters on a platform called Substack.
Why should you care? It's a reflection of the growing frustration with mainstream media organisations, especially with their censorship. Many believed that filters were predominantly a feature of ad-driven business models, but as Andrey Mir brilliantly argues in his recent book, Postjournalism, it's also a feature of subscription-driven business models. Ad-driven business models pushed journalists to not cover certain types of news. Subscription-driven business models push journalists to only cover certain types of news (often with a slant, influenced by readers' ideological leanings, leading to the menace of polarisation we see everywhere). Both are censorship, which can only be resisted by independent journalists.
The reasons some of these journalists are moving to Substack attest to this theory. Balaji Srinivasan, tech entrepreneur, investor and one of the sharpest observers of media, sees these moves as a part of a bigger trend.
He tweeted,
"A brief history of the next decade
Media & social media corporations censor
People go to Substack and other apps
Those too get censored, and pressured
People go to Ghost & self-hosting
Crypto soars in the meantime
Decentralized hosting, payments, DNS become feasible
Truth wins"
Dig Deeper
"Substack isn't quite the equivalent of Twitter paying us a penny per tweet, but it seems the closest thing we will get to a fairer ecosystem in the near future." ~ Why are public thinkers flocking to Substack?
"As a former media guy, I would like my industry peers to survive and thrive and do well, and I think Substack shows them the way," [Om Malik] said. Then came the caveat. "People shouldn't forget that it is for profit, it is venture backed. They will have to kneel down at the altar of growth sooner or later, and growth does take its toll even on the most noble of causes." ~ As Journalists Flock to Substack, Is There a Limit to the Newsletter Boom?
A tweet worth thinking about
"One way to make your mark as a researcher is to discover new things. But even more valuable is to question existing knowledge. Throughout my career I've been surprised by the speed with which castles of traditional wisdom tend to come crashing down if you poke them the right way."
Quick bites
In 2019, 73 pedestrians and six cyclists died in London, 121 pedestrians and 28 cyclists died in New York—and zero pedestrians and zero cyclists died in Oslo. How? By placing huge restrictions on cars, encouraging walking/cycling and public transport. ~ Wired
Airbnb refunded $1 billion in bookings this year. "While this helped our guests, it created problems for our hosts—half of whom depend on their Airbnb income to pay their rent or mortgage." ~ Quartz
Chinese President Xi Jinping personally ordered Chinese regulators scuttle Ant Group's IPO (which would have been the biggest ever in the world) after reading reports that Jack Ma criticized China in a speech. In the speech, Ma had quoted Xi saying, "Success does not have to come from me." But failure will, Xi seems to have warned. ~ WSJ