[Photo by Blake Wisz on Unsplash]
Dear friend,
Welcome to the latest edition of This Week in Disruptive Tech, a newsletter that explores the intersection between tech, business and society. This week we look at how UPI scaled up, what's behind Apple's Mac chips and the connection between climate change and music. Plus some interesting numbers and tidbits that say something about what happens when tech meets the real world.
If you have suggestions, feedback, tips—or anything that you would like me to share in the newsletter—mail me at ramnath@foundingfuel.com. If you haven't subscribed already, you can subscribe here. It will hit your inbox every Wednesday.
Happy reading!
NS Ramnath
UPI and the art of scaling up
What's the news? Unified Payments Interface (UPI), a real-time payments system, crossed 2 billion transactions in October. It took about 42 months for it to reach its first billion monthly transactions, and about 11 months to reach 2 billion monthly transactions.
Why should you care? Today, it's hard to imagine the scepticism that UPI faced during its early days. A few months before its launch, iSpirt and a few volunteers who were working on the project invited about a hundred entrepreneurs and several VCs to an event to explain how UPI worked. All of one VC turned up (he took up entrepreneurship soon after).
Entrepreneurs were more open, but approached it with much hesitation (as they should have). Incumbent fintech players showed resistance. Paytm, for example, waited till November 2017, a full year after the demonetisation, to integrate UPI into its platform.
Now, of course, things are different. National Payments Corporation of India (or NPCI, which developed UPI) wants to export UPI and has reportedly bid for a project in Myanmar. Reserve Bank of India wants to create UPI rivals through 'new umbrella entities'. WhatsApp is lobbying hard with Indian authorities to let it roll out UPI for more users.
What accounts for its success? There are several reasons: the growth of smartphones; support from regulators, especially in the early days when Raghuram Rajan was RBI governor, the push by the Indian government (Prime Minister Narendra Modi launched Bhim UPI in December 2016), the willingness of banks to jump in (even if they were reluctant), competition among app makers (Phonepe, Google Pay, etc) to attract customers through cashback etc, and ultimately thousands of small merchants displaying printouts of UPI QR code prominently. Even today, the system is far from perfect, but it's getting better.
Amidst all this, it's easy to forget what's perhaps the most important reason. UPI was built not as a product, but as a platform. Platforms tend to scale faster, due to a number of reasons. There's still more power packed into UPI. We tend to think of UPI as a way to send and receive money, but it is designed to send and receive any 'stored value'—coupons, credit card points, frequent flier miles. Its next phase of growth, regulations permitting, will come from that.
Dig Deeper:
Data Bites
80%: The percentage by which seaweed can reduce the methane an animal produces by altering bovine digestion, scientists have found. It could be a big deal because livestock accounts for around 4% of global greenhouse-gas emissions.
83%: The rise in stalkerware use in the UK during the lockdown (March and June) this year, compared to between January and February. Stalkerware is software that runs in the background on a mobile, giving abusive partners extraordinary levels of surveillance and control. While government and corporate surveillance have garnered much attention, use of tech in domestic abuse is becoming a huge cause of concern. Globally use of stalkerware went up by 51%.
700,000: The number of people who had expressed interest in Starlink satellite internet service, from Elon Musk's SpaceX. CNBC reports that it would initially charge customers $99 a month, plus a $499 upfront cost for the Starlink Kit, which includes a user terminal to connect to the satellites, a mounting tripod and a Wi-Fi router. SpaceX has 900 satellites in the network so far and will have to launch several times for global coverage.
Atmanirbhar Apple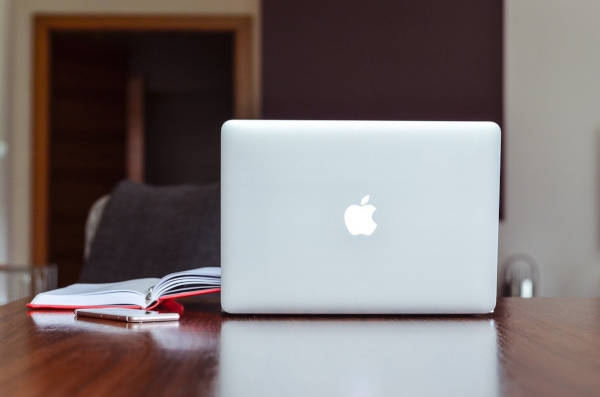 [Image by Pexels from Pixabay]
What's the news? Apple is expected to introduce Macs that use processors made by Apple, rather than Intel.
Why should you care? There's an old strategy mantra which says a business should focus on its core-competence and outsource everything else. You do what you do best, and buy the rest from specialist organisations. If you are a carmaker, you outsource software development. If you are a computer maker, you outsource chip design and manufacture to Intel or AMD. That's Intel's core business, and it would throw in all its resources to get better at it.
But Apple has always been driven by ideas of control and integration. Building its own chips gives it a lot more control over its performance. Its iPhones, iPads and watches already run on its own chips. Moving its Macs in that direction will make these machines more compatible with its other products. It was known for some time that Apple will divorce Intel. In 2008, it bought PA Semi, and has been building a large chip design team on top of that. Next week's launch is another step towards formalising it.
Dig Deeper:
A tweet worth thinking about
The #1 job of a teacher is not to instil knowledge but to make their students excited about learning in the first place
The connection between climate change and music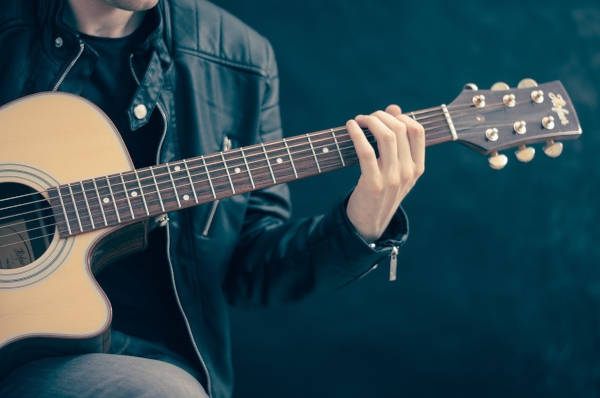 [Image by William Iven from Pixabay]
What's the news? Fender, which makes electric guitars used by legends including Keith Richards (The Rolling Stones) and Chrissie Hynde (The Pretenders), said it will be phasing out wood from swamp ash trees for the majority of its regular production models, and use it exclusively for some vintage lines.
Why should you care? Reasons: climate change and an invasive beetle, according to a fantastic story in Scientific American. Guitar makers like Fender preferred swamp ash for a specific reason. Swamp ash trees grow partially submerged for months, creating a low-density wood ideal for guitars. However, due to climate change, there has been more flooding in the last few years. While seasonal flooding is good, prolonged intense flooding can damage trees, especially saplings. Meanwhile, worried by an invasive beetle that posed a threat to swamp ash trees, lumber companies "started harvesting any adult swamp ash trees they could find in areas selected for annual logging in 2015. Previously, they would limit the take to about 30 percent of adult ash trees in those designated spots."
Dig Deeper:
Quick Bites