[Image by Charlotte Govaert from Pixabay]
Dear friend,
Welcome to the latest edition of This Week in Disruptive Tech, a newsletter that explores the intersection between tech, business and society. This week we look at vaccines, edtech, and Windows 1. Plus some interesting numbers and tidbits that say something about what happens when tech meets the real world.
If you have suggestions, feedback, tips—or anything that you would like me to share in the newsletter—mail me at ramnath@foundingfuel.com. If you haven't subscribed already, you can subscribe here.
Happy reading!
NS Ramnath
The Oxford Vaccine and Potato Chips
The first two big vaccines that hit the headlines came bearing nice, easy to remember details.
Efficacy rate: ~ 95%.
Number of doses: 2
But the Oxford vaccine—which India has a better shot at—came with some confusing detail.
A halved first dose and a full second dose: 90% efficacy rate
Two full doses: 62% efficacy rate
Now, why would anyone think of giving half a dose first, followed by a full dose?
It turns out, it happened because of a mistake. Those who were administering vaccines gave only half a dose to about 500 people participating in the trial. Researchers found out the mistake after observing that these 500 participants were showing milder symptoms than the rest. They just let it be and gave the full dosage for the second dose. Instead of a vaccine and a placebo, the trial became two different vaccine regimens and a placebo. 1+1 worked better than placebo, and 0.5+1 worked better than 1+1.
Mistakes sometimes lead to good things. Alexander Fleming forgot to clean up his lab before he left for vacation, and discovered penicillin in the contaminated petri dish. A chef who was trying to make fried potatoes, sliced them too thin and fried them too long, and invented potato chips.
A more interesting question is why is half-and-a-one regimen working better than a one+one regimen?
Nature reports that Katie Ewer, an immunologist at Oxford's Jenner Institute who is working on the vaccine, has two theories
one, "lower doses of vaccine do a better job at stimulating the subset of immune cells called T cells that support the production of antibodies".
two, "full first dose blunted an immune response not only to the SARS-CoV-2 spike protein, but also to components of the viral vector."
But there is also another—worrisome—possibility. The 0.5+1 regimen was tested on less than a third of volunteers compared to the 1+1 regimen. More data might overturn the conclusion. A packet of potato chips should keep us hopeful.
Data bites
$1 million: The amount Snapchat plans to give away to the creators of the top-performing videos on Spotlight, its TikTok rival, each day for the rest of 2020. The big question: Can it buy coolness? (Axios)
$69 billion: The amount raised by the venture capital industry this year so far, including $4.5 billion raised by Andreessen Horowitz recently, beating the previous record set in 2018. It underscores the increased faith in tech during the pandemic. (Pitchbook)
12: The age of Rafal Biros, an amateur astronomer from Swidnica in Poland, who has discovered a comet, as part of a Nasa-funded project called the Sungrazer Project. He's probably the youngest to do so. (Forbes)
The WhiteHat Yogi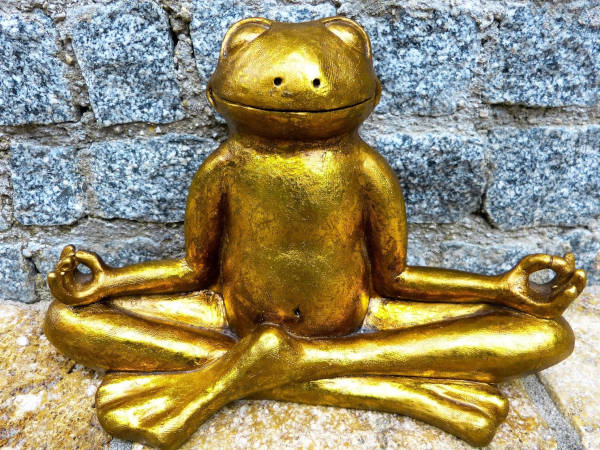 [Image by silviarita from Pixabay]
Things can turn topsy-turvy as fast as a yogi can do sirsasana.
When Karan Bajaj sold his startup WhiteHatJr, an online coding school for kids, for $300 million, taking home $140 million for his 40% stake, many focused on his spiritual side. "Autobiography of a multimillionaire yogi", read a headline. A cartoon of Bajaj in a meditative pose accompanied another story. In television interviews, he appeared calm and peaceful.
Now the pendulum has swung to the other end. Headlines tell the story.
In 2000, I asked Keshav, who was then a cartoonist at The Hindu, and one of the most perceptive observers of Indian politics and society, about the future sources of conflict in the country that we are not paying enough attention to. He thought for a few seconds and said, "education and healthcare are big businesses now, and this is a country that looks at vidya [knowledge] and vaidya [medicine] as greatest service. If businesses push hard, you can expect one there."
That VC-funded edtech players, with their intense pressure to grow, are the ones who are pushing it hard comes as no surprise. What might surprise some is the profile of the man who is doing it.
Tweet of the week
The biggest opportunities for startups are markets where the incumbent still has engineered major friction that's holding back the true scale of the market. Devise a better solution and you also unlock a much larger market.
~ Aaron Levie, founder of Box.com
How things change
How many things haven't changed much in the last 35 years? Trains, cars, planes, shoes, toothbrushes.
How many things have changed beyond recognition? Phones, computers, newspapers, the American presidency.
Windows 1.0 celebrated its 35th birthday last week, and here are three things worth looking at as we ruminate about the nature of change.
#1. A review of Windows 1 in PC Magazine, February 1986 edition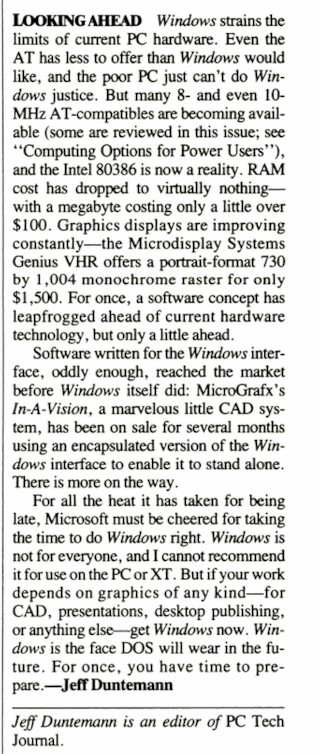 #2. A Microsoft brochure from around that time (via Wikipedia)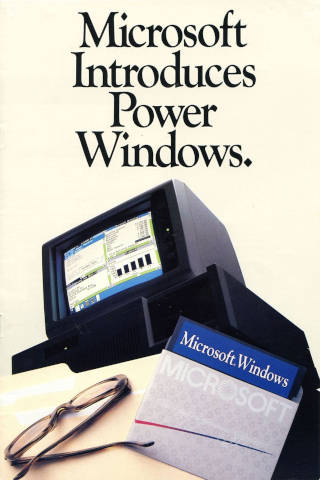 #3. Steve Ballmer selling Windows 1
Quick bites
1. A three-way legal test for self-driving cars
Did this system perform as well as a competent human driver?
Did this system perform as well or better than a comparable system?
Did the system perform better than the last one that caused this harm?
~ Who's liable when a self-driving car collides with another vehicle? | Fortune
2. "In the past several months, as Facebook has come under more scrutiny for its role in amplifying false and divisive information, its employees have clashed over the company's future. On one side are idealists, including many rank-and-file workers and some executives, who want to do more to limit misinformation and polarizing content. On the other side are pragmatists who fear those measures could hurt Facebook's growth, or provoke a political backlash that leads to painful regulation."
~ Facebook Struggles to Balance Civility and Growth | NYTimes
3. Karban's research has shown how chemicals wafting off sagebrush can be interpreted, even by nearby wild tobacco, and how that same wild tobacco, when it begins to be damaged, can summon predators to eat caterpillars that feed on it. He's also found that sagebrush are more responsive to cues from their genetic kin.
~ The Botanist Daring to Ask: What If Plants Have Personalities? | Bloomberg