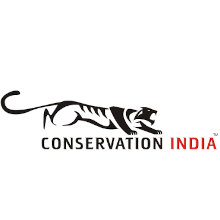 Conservation India (CI) is a not-for-profit platform exclusively devoted to enabling biodiversity and wildlife conservation action in India. Founded in 2010 by Late Ramki Sreenivasan (a prominent wildlife photographer-turned-conservationist) and Shekar Dattari (renowned wildlife and conservation filmmaker), CI's web portal grew to a readership of more than a million, providing a technology-enabled platform for mass collaboration.
Over the years, CI helped galvanise several urgent campaigns addressing grave conservation threats in the country. The most successful of them was the ending of the Amur Falcons killing in Nagaland. Other notable campaigns were against oil palm cultivation and mini hydel projects in biodiversity-rich landscapes of the country, saving Hessarghatta (Bangalore) grasslands and bringing focus to Baghjan oil spill in Assam.
Today CI equips and empowers smaller not-for-profits in the conservation space to achieve much-needed, large scale results. By committing to promote conservation strategies that are rooted in evidence, CI provides reliable information as well as the practical knowledge needed to act effectively.
For more information email at info@conservationindia.org