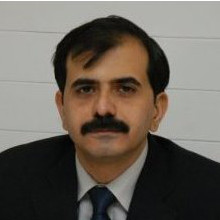 Navroz Mahudawala last worked as a Director with the Transaction Advisory practice of Ernst & Young. With over 13 years of investment banking experience he was with Ernst & Young for the last 6 years. Navroz was largely the key driver of the Retail Consumer Products, Health sciences and Chemicals sector practice in E&Y Mumbai practice from a Transaction perspective. In this timeframe; Navroz had one of the best track record in the practice of deal closures & achieved several deal closures spanning sectors like Retail, Pharmaceuticals, Chemicals, Engineering & Consumer.
Navroz has worked with a diverse background of clients on assignments in M&A, PE Advisory, Valuations, Debt Restructuring, Entry strategies and Financial Advisory. Navroz was also a key part of E&Y's capital market initiatives including working on the firm's FCCB and IPO advisory initiatives.
Prior to joining EY, Navroz was associated with KPMG's Corporate Finance practice. In addition to this he has also worked on numerous corporate finance projects including stints at Lazard India and India Advisory Partners. Navroz also co-promoted an Internet entrepreneurial venture processindia.com; a Chemical Industry B2B in the year 2000-2001 and was associated with it for a period of a year. Navroz is a Chemical Engineer by graduation along with a dual degree of Chartered Financial Analyst (CFA) & PGDBA.. Navroz has written regularly in various mainstream publications in areas of Pharma, Chemicals & Retail. He gets quoted often in leading publications. He has made presentations regularly in forums / events hosted by CII, FICCI & Chemical Weekly. On behalf of E&Y, he was part of the CII Chemicals executive committee for a period of a year.