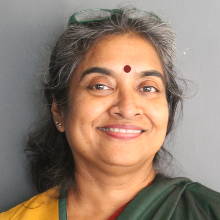 Piyul Mukherjee is the co-founder of Quipper, a qualitative research agency, that has become the go-to destination for a wide set of vibrant brands seeking to make a mark in the Indian, and increasingly, international marketplace.
She has over 30 years of qualitative research experience, including eight years at Lintas. She's a member of the global Unilever panel aiding their accreditation programme for moderators and research leads.
With a PhD in sociology from IIT Bombay, and an MBA from Jamnalal Bajaj, she has co-authored part of the ESOMAR Market Research Handbook. She has also co-authored a biography of a teenager who participated in the armed revolution in Bengal as part of India's freedom struggle.