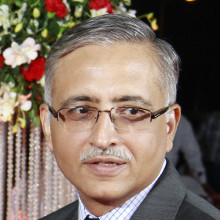 Sachin Joneja has been a part of the Indian equity markets—in one capacity or the other—from when the Sensex was in three digits. His career has grown and evolved with the markets. From 1989 to 1999, he conceptualised and led the creation of equity research departments for two companies—first for Champaklal Investment and Financial Consultancy Ltd, one of the original big four merchant banks of the pre-liberalisation era and then in the post liberalisation era for the stock broking subsidiary of ITC Classic Finance Ltd.
Since then he has been an independent consultant in the venture capital and private and corporate investment areas. Initially, he worked largely with the internal team at Reliance Industries Ltd to help them strategise and evaluate investments in companies in the software domain. Later, he moved to looking at the electric vehicle and alternate energy space and advised high technology start-ups from overseas interested in opportunities in the Indian market.
He is fascinated with the interplay of entrepreneurial ideas and energy on the one hand and capital—including state capital—on the other and how they shape the market for risk capital and control. Sachin has evolved sharp insights into what it would take to develop a strong high-tech entrepreneurship ecosystem and how to remove the current barriers that are preventing it from taking shape. He is also deeply interested in the role that modern corporate venturing models and sovereign wealth fund type investment structures can play in deepening the entrepreneurial ecosystem in India.