Good morning,
An exercise we are encouraged to do internally at the beginning of each year is to sit back, take stock, and reflect over all of what transpired through the last year. It works well, we are told, because we humans tend to remember only the most recent things. The Recency Bias at play. But when an exercise such as this is attempted, it places in perspective all the effort that went into creating the year that was.
On beginning the exercise, we could see many conversations and fine minds we had engaged with and content that had emerged out of it.
We had a tough time creating a short list of what we thought matters most. But we culled it down to 15 and believe this merits your attention. Let us know what you think.
Team Founding Fuel
1. From Russia with love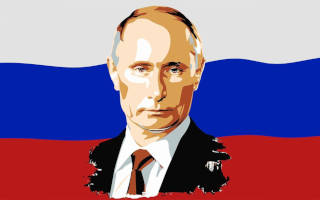 Why ought we care about Vladimir Putin? Most narratives have it that he is an also-ran and doesn't matter much from an Indian perspective either. But our intrepid man in London, Samuel Pepys has an altogether different view.
"Russia is now more influential on global affairs than at any time since the 1970s, the height of Leonid Brezhnev's neo-Stalinist Soviet power. That's a stunning result for a country that is at best a marginal economy with a perennially cash-strapped government and an underfunded military. Its industry is underdeveloped outside of oil and gas. Its gross domestic product—smaller than that of Guangdong or New York state—is struggling to grow. Russians are getting poorer, not richer."
"(Putin's) strategic playbook borrows from the Cold War, driven by the same insecurities and paranoia about the West that defined Soviet Union's stalemate with America."
"Yet, it is this spy-turned-strongman of a deflated nation who is emerging as the dealmaker of choice for these chaotic times. Where the U.S. and China pour billions to buy a little goodwill and influence, Russia walks in and takes a controlling interest at virtually no cost. Moscow punching far above its weight may well turn out to be the biggest geopolitical surprise of the 21st Century."
Dig Deeper
2. Politics, the business of news and the Radia Tapes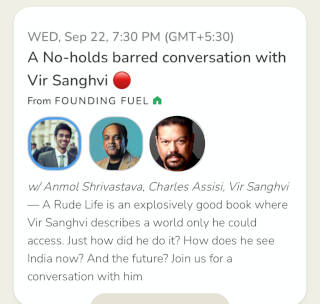 Vir Sanghvi is one of the most familiar names in Indian journalism. In his career as an editor, television anchor, few people have had access to those in power as Sanghvi has had. That is why when his memoir A Rude Life hit the shelves, we were among the first to grab a copy and then asked him if he may be amenable to join us in a live conversation. He agreed and it turned out to be much fun. There were many stories Sanghvi had to share.
This included pointers from him on how to write. "Writing well is not about good English, but how well you organise your thoughts."
He had much to share on the evolution of social media. "The danger of social media doesn't come from clickbait, but from lies, hatred and bogus victims."
What about the media, we asked him. "...the advertiser becoming king—is essentially a Times of India creation during Samir Jain's time… He had The Economic Times and The Times of India as 'undervalued brands' and he extracted value from them. He was also helped by the 1991 reforms, which made everything available in India, and created a new class of Indians [who] weren't just readers, they were consumers. And The Times of India understood that before anybody else… But it's a strategy that has run its course. Advertisers are moving away from print."
And we felt compelled to ask him about his appearance on the now infamous Radia Tapes. "What it boiled down to was that Outlook's circulation was on the skids...they needed a scoop… he'd (Vinod Mehta) sat on the tapes for a while, he said. As the story started going public, his staff started telling him you've let the story go because your friends are on it. He felt under massive pressure to carry the tapes."
He was precise and the time spent on the conversation is worth every minute.
Dig Deeper
3. Untold stories about how India built its higher ed institutions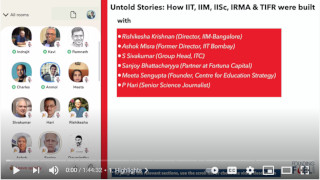 The audio app ClubHouse was one of the biggest sensations last year and like everyone else, we were hooked to it as well. One of the earliest conversations we hosted on it was in March 2021 on how India built its higher education institutions.
The trigger to engage in this conversation was that Ashoka University was in the news with high profile exits of people such as Arvind Subramaniam and Pratap Bhanu Mehta. The question on our mind was, why? When India started its journey to create places such as TIFR, IIT Kanpur, the Indian Institute of Sciences, IRMA and IIM-Ahmedabad, some of the finest minds such as Homi Babha, Ravi Mathai, PK Kelkar and Ravi Mathai among others were invested in the projects. And they went on to build world-class institutions that continue to stand. Just how could they do it in a young country starved of resources?
Many goosebump-inducing stories and lessons on leadership emerged. Lesson #1 included "Institution before personal glory".
Dig Deeper
4. TrendSpotting with Haresh Chawla and Nandan Nilekani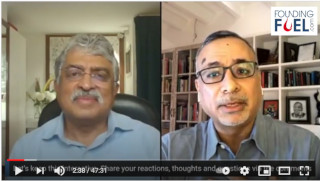 We had started last year out with this firecracker of a conversation between Haresh Chawla and Nandan Nilekani on what trends will define India's digital journey. And between them, they attempted to place a few things in perspective.
The pandemic is resetting the world. It's that once in a lifetime moment where it's either "go-digital or die" for leaders.
Four models of how to go online now exist. American, European, Chinese and the Indian one led by India Stack. Both agreed that the Chinese model can stifle and the Indian model is more inclusive.
Even as the India model is studied, any which way, in the post-Covid world, the India story looks very compelling. This has to do with that all investments in technology, infrastructure and policy have been done. It is a matter of time before the India Digitization story takes off.
What is also going to be interesting to watch is how the India internet story plays out. Most of the internet in India is consumed in English that is controlled by Western firms and that will be a source of conflict in the years to come. To be fair to entities such as Amazon, Walmart and Flipkart, while they are doing a lot on the ground, it is unlikely that it will be a winner-takes-all model like it is in other parts of the world.
Let us not forget either that while India 1 has made much progress, there is India 2 and India 3 as well. While all Three India's have access to the same internet, their access to capital is not the same. Just how do we align and take everyone along?
Dig Deeper
5. 10 books to mark India's 75th Independence Day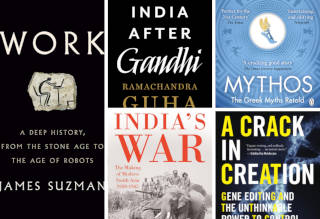 Last year, India marked 75 years of Independence. To mark the occasion, we reached out to 10 fine minds and asked them to recommend a book each and why ought we to read it. The outcome was a diverse list that we continue to devour.
Subhas Chandra Bose, The Indian Struggle 1920-1942
Santosh Desai, Mother Pious Lady
Dr Jennifer Doudna and Dr Samuel H Sternberg, A Crack in Creation: Gene Editing and the Unthinkable Power to Control Evolution
Stephen Fry's Great Mythology Book Series: Mythos, Heroes and Troy
Ramachandra Guha, India After Gandhi
Anirudha Krishna, The Broken Ladder: The Paradox and the Potential of India's One Billion
Lou Marinoff, On Human Conflict: Philosophical Foundations of War and Peace
Srinath Raghavan, India's War
Tirthankar Roy, How British Rule Changed India's Economy: Paradox of the Raj
James Suzman, Work: A Deep History, from the Stone Age to the Age of Robots
If you haven't gotten down to this list of books yet, may we urge you to? And do click here to find out who recommended it and why.
Dig Deeper
6. State vs Big Tech: Splinternet and the geopolitics of tech regulation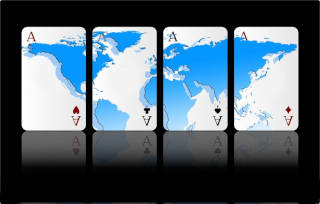 In September, Dr G Venkat Raman an Associate Professor at IIM Indore and a Sinologist examined the complex relationship the big state powers - China, Europe and the US had with the Big Tech through the lens of economics, politics and society. He used the insights from the analysis to see what lessons it may hold for India in the domain of technology regulation.
"We need to keep in mind the unique attributes of the Indian ecosystem before we examine the impact of tech regulation on the key stakeholders, namely, policymakers, tech companies, and the larger society comprising individuals. It is equally pertinent to note that the unique features of our society necessitate a regulatory regime befitting our national requirements. Unlike others, our society is characterized by socio-cultural heterogeneities. Second, despite affordable prices for telecom services and cheaper versions of smartphones, there is an evident digital divide. Third, given that we are a thickly populated country, the state in India is overstretched to execute law and order functions."
Dig deeper
7. Behind Infosys Struggle to deliver the income tax project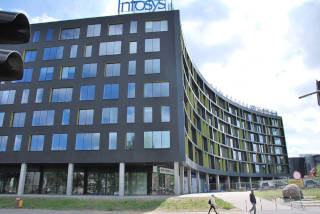 If any organization was pilloried much through all of last year, it was Infosys. It had to do with the Income Tax portal that ran into glitches. The government couldn't collect taxes on time; people couldn't access the department's portals. And everything that could go wrong went wrong. If things had gone to plan, the government of the day and politicians could have made a song-and-dance about how they had seamlessly transitioned to a more efficient regime. And Infosys would have added another love feather to its cap. This wasn't how it was supposed to be. Headlines were being made every day. Finance Minister Nirmala Sitharaman summoned the company's CEO Salil Parekh for an explanation, television anchors and newspapers had it. Taxpayers across the country were panicking, the government had to extend filing deadlines, everyone was attempting to figure out who was responsible.
But as our colleague NS Ramnath discovered after talking to multiple sets of people in the know, the problem did not lie with Infosys. It had to do with the nature of what it takes to execute government projects. TCS had experienced it in the past when it worked on digitising the government's passport project. But public memory is short.
The story does a deep dive into how the government works, how each project is unique, and the lessons that emerge.
Dig Deeper
8. The IPO boom in internet stocks
Do the slew of Indian internet companies looking to list on the stock market represent India rising? Or is this a mirage? These questions were playing on not just our minds, but on the minds of people looking at the numbers of unicorns that emerged last year.
To understand what exactly is happening, we reached out to people who understand the ecosystem well. The team at Morningstar sifted through the data and Kaustubh Belapurkar, director for fund research at the firm, used that to place things in perspective. The way things are, it's a winner takes all market. The numbers were there to back him. At the time they started looking at the numbers, 270 internet companies had listed on the bourses in 2021. And on average, the returns looked healthy. But averages are deceptive. The numbers, he explained, were skewed by outsized returns on a few companies with e-commerce, payments and SaaS firms leading the pack. Travel services and small caps with unproven proof of concept saw the most erosion of wealth.
After Belapurkar was done with presenting what the data showed, Haresh Chawla, partner at True North and Saurabh Mukherjea, founder of Marcellus Investment Advisors engaged in a conversation moderated by Indrajit Gupta, co-founder at Founding Fuel to unpack the many elements.
Dig Deeper
9. An edtech entrepreneur's learning journey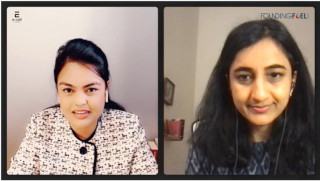 That the edtech business is hot right now is an understatement.
But just what does it take to create a trusted brand in this space that everyone wants to get a toehold into? What does it take to cultivate a growth mindset? What are the big opportunities in the sector?
These are questions Aparajita (Opu) Bhattacharya explored with Parul Gupta, co-founder and president of SpringBoard. This conversation was a part of Opu's Hustle Fuel series.
Gupta had much to share. It included a very sobering thought. "The shelf life of skills is decreasing, and the reality that working professionals need to continuously invest in their development is very much the truth of today."
Dig Deeper
10. How to choose the right electric scooter: A buying guide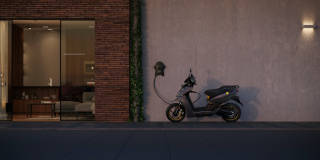 With fuel prices going through the roof and sustainability the big theme, electric scooters have been top of mind for many people. Then there was the big buzz from Ola Electric about the imminent launch of its electric scooter. On asking around though, most people had fractured opinions on why they were looking at these contraptions. That's when we figured that we had an in-house expert, CS Swaminathan, who has studied electric scooters for a long while, owns one, knows both the upsides and downsides of owning one, and keeps a hawk's eye on how the market is shaping up. He came up with a buying guide we believe is outstanding and continues to stay relevant.
Dig Deeper
11. The clues to living well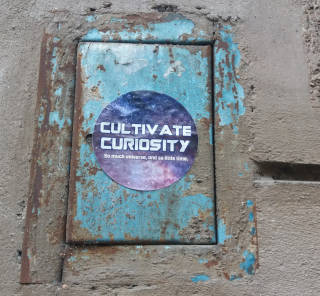 Just, how do you live well? And, what exactly is a life well lived? This is a question that has played on many minds often since the pandemic started to become ubiquitous and all of us were tied to the home and felt exasperated often. But on looking around, there were few people, such as Arun Maira, whom we have known for many years, who appear content and make the most of their time. How does he do it? What goes on in his mind? Might he have some pointers to offer us? He did. Basis his experiences: Keep Learning. Be curious. Explore new ideas. Listen to more people 'not like yourself'.
Dig Deeper
12. Once the pandemic is over, I wish…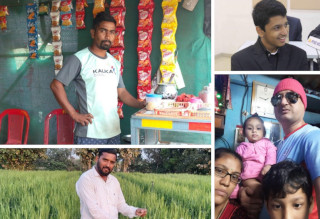 In October 2021, we asked people whom we interact with regularly what is the first thing they plan to do once the pandemic is over. Fashion designer Priyadarshini Rao was desperate to get back to ultra long-distance running, film-maker Nikhil Advani spoke of how badly he wanted to get back on the film festival circuit and Rajdeep Sardesai badly wants to travel.
That's when it occurred to us that their dreams are very real, we aren't covering the entire spectrum of what may people's dreams look like. To do that, we asked the team at Quipper Research led by its founder Piyul Mukherjee if they could take this question to people across India whom we may otherwise not meet. Their answers were sobering.
Two drivers who work in Mumbai cannot wait for the long-distance trains to start so they can take time out to see their families. They've been waiting two years. A security guard has promised to take his wife to their hometown in Gujarat and spend time there because she couldn't be there when her father died. After that, they plan to travel to meet his family in Azamgarh. Yet another man who works only night shifts and lives in a single room cannot wait for schools to start because there are kids at home and their sounds keep him awake during the day. The first thing he'd like to do is sleep for eight hours straight.
Read their accounts and count your blessings.
Dig Deeper
13. Six wildlife documentaries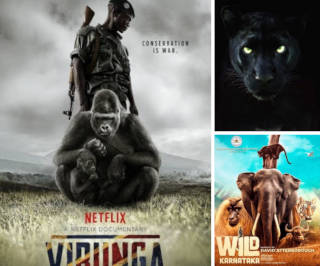 Wildlife documentaries are, well, wildlife documentaries. That's what most people who are not tuned into the genre think. Until we engaged with Ramki Sreenivasan (Ramki), entrepreneur, wildlife photographer and co-founder at Conservation India.
"If I ask movie lovers or book lovers among you to pick your all-time favourites, the list would be skewed towards the genre you are attracted to the most. Such as mysteries, romance, drama, thrillers, whodunnits, and so on. That is exactly how it is with wildlife documentary films," he explained. To that extent, films that get Ramki's attention are those that do a deep dive on forests, birds and megafauna. But we had placed a constraint on him – that this list must be diverse.
So, he teamed up with Vikram Hiresavi, a naturalist who works out of Walmart's office in Bengaluru. And the both of them racked their heads to come up with this list they believe everyone must watch.
Truth be told: We were awestruck!
Dig Deeper
14. Science fiction and the simulations of our future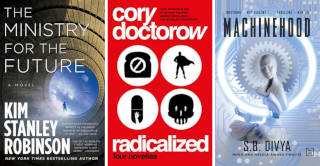 A conversation last year with some interesting people embedded a thought in our heads – that to explore questions that lie at the intersection of science, philosophy, morality and our future, then science fiction is a genre we must be clued into. It sounded most compelling and that is how we reached out to TG Shenoy, a sci-fi buff and columnist in one avatar whose writings have appeared in many places. In another avatar, he is an advertising professional who is creative director at Publicis Business/Leo Burnett.
Shenoy was off the blocks and came up with a list of 10 books all of us must read. We're glad we connected with him. We continue to follow his pointers on Twitter (@thebekku)
Dig Deeper
15. The world in 2022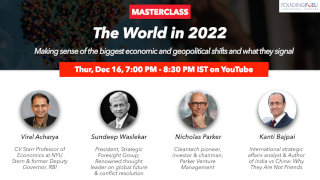 As the curtains started to close in on 2021, our co-founder Indrajit Gupta engaged with Sundeep Waslekar, Viral Acharya, Nicholas Parkar and Kanti Bajpai to look at the year that had gone by, take stock of what happened, and ask them what lies ahead.
They spoke on four big themes: The tussle for supremacy between the US and China questioned the "emergence of Asia as the next big battleground" narrative, discussed how may the global economic recovery story pan out, and did a deep dive on sustainability.
Dig Deeper