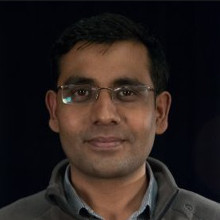 NS Ramnath is a member of the founding team & Lead - Newsroom Innovation at Founding Fuel, and co-author of the book, The Aadhaar Effect. His main interests lie in technology, business, society, and how they interact and influence each other. He writes a regular column on disruptive technologies, and takes regular stock of key news and perspectives from across the world.
Ram, as everybody calls him, experiments with newer story-telling formats, tailored for the smartphone and social media as well, the outcomes of which he shares with everybody on the team. It then becomes part of a knowledge repository at Founding Fuel and is continuously used to implement and experiment with content formats across all platforms.
He is also involved with data analysis and visualisation at a startup, How India Lives.
Prior to Founding Fuel, Ramnath was with Forbes India and Economic Times as a business journalist. He has also written for The Hindu, Quartz and Scroll. He has degrees in economics and financial management from Sri Sathya Sai Institute of Higher Learning.
He tweets at @rmnth and spends his spare time reading on philosophy.