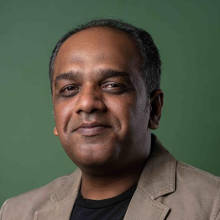 Charles Assisi is an award-winning journalist with two decades of experience to back him. He is co-founder and director at Founding Fuel, and co-author of the book The Aadhaar Effect. He is a columnist for Hindustan Times, one of India's most influential English newspaper. He is vocal in his views on journalism and what shape it ought to take in India. He speaks on the theme at various forums and is often invited by various organizations to teach their teams how to write.
In his last assignment, he wore two hats: That of Managing Editor at Forbes India and Editor at ForbesLife India. As part of the leadership team, his mandate was to create a distinctive business title in a market many thought was saturated. When Forbes India was finally launched after much brainstorming and thinking through, it broke through the ranks and got to be recognized as the most influential business magazine in the country. He did much the same thing with ForbesLife India where he broke from convention and launched the title to critical acclaim.
Before that, he was National Technology Editor and National Business Editor at the Times of India, during the great newspaper wars of 2005. He was part of the team that ensured Times of India maintained top dog status in Mumbai on the face of assaults by DNA and Hindustan Times.
His first big gig came in his late twenties when German media house Vogel Burda marked its India debut with CHIP a wildly popular technology magazine. He was appointed Editor and given a free run to create what he wanted. During this stint, he worked and interacted with all of Vogel Burda's various newsrooms across Europe and Asia.
Charles holds a Masters in Economics from Mumbai Universtity and an MBA in Finance. Along the way he earned the Madhu Valluri Award for Excellence in Journalism and the Polestar Award for Excellence in Business Journalism.
In his spare time, he reads voraciously across the board, but is biased towards psychology and the social sciences. He dabbles in various things that catch his fancy at various points. But as fancies go, many evaporate as often as they fall on him.