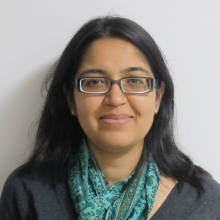 When I landed in Beijing in 2012, I gave myself six months to either survive China or let it overwhelm me. I hadn't been here before, yet I jumped at the opportunity to head the management publication of a leading Chinese business school with decidedly global ambitions. I was, after all, intrigued by the question: "What makes Chinese companies tick?"
Settling in wasn't easy with challenges ranging from language and food to biting cold winters and Beijing's infamous smog.
Before I knew it, the six months had become three years. While my decade-long experience in India, with publications like Businessworld, The Times of India and Forbes India, familiarized me with how Indian companies behave and view opportunity, my China stint gave me a completely different worldview. If anything, these three years here have challenged my preconceived notions about the Middle Kingdom.
For instance, the popular perception outside of China is that the state is dominant in the business sector here. I found, much to my surprise, that it is not true. If anything, China's growth miracle owes its success to private enterprises. And Chinese entrepreneurs go through the same trials and travails as their counterparts elsewhere. So what makes them so successful? How is it that Alibaba's Jack Ma has built a $251 billion enterprise in just 15 years? How did Pony Ma at Tencent lead his company to such a mammoth scale? I can't say with certainty that I have fully cracked that question yet, but in my observations so far, a couple of things stand out: thinking big, relentless drive, tenacity , a difference in the way they view and crack opportunities, and loads and loads of spunk.
The other popular notion about China is that Chinese companies are simply clones of their Western counterparts. Once again, it is not entirely true. I have visited both the Google headquarters in Silicon Valley and Baidu's headquarters in Beijing, and I can say with certainty that Baidu is not a copy of Google.
A third notion that I have seen crumble before my eyes is that China is all about cheap, low-quality products. While I don't deny that there are cheap, fake products proliferating the market, I would urge you to look at the other side: Chinese companies that are leading the game in innovation. Walk into the innovation center of a Lenovo or a Haier, and you'll know what I am talking about.
I have an avid interest in multinational company strategy as well as the so-called 'emerging giants'. It is fascinating to see how MNCs are navigating their way around this hard-to-ignore country and also how homegrown giants like Lenovo, Huawei, Alibaba, Baidu and Haier are approaching global markets.
I also have a keen interest in management thought. I have interviewed thought leaders like C.K. Prahalad, Michael Porter, Philip Kotler, Clayton Christensen, Henry Mintzberg, Henry Chesbrough, Marshall Goldsmith and Gary Hamel, and Nobel Prize winners John Nash and Amartya Sen.
Before coming to China, I was an International Visiting Scholar at the University of California Berkeley. There, I explored how publications need to evolve with changes in technology and reader habits, and business journalism in Silicon Valley. I was awarded a Bill and Melinda Gates Foundation fellowship as part of the Africa Reporting Project to write about coffee and climate change in Uganda, Africa.
In 2010, I received the Polestar Award for Excellence in IT and Business Journalism. I have researched and edited two books: Leading with Conviction (Jossey-Bass) by Shalom Saada Saar and Michael Hargrove, and Culture of the Sepulchre (Penguin India) by Madanjeet Singh. The second book is closely linked to my family's personal history in East Africa.