[Photo by sebastiaan stam on Unsplash]
Dear friend,
Recently, I spent more than an hour at the offices of ShopX, a Bangalore-based startup, building a digital platform for the retail sector. Amit Sharma, its CEO and co-founder, took me around the facility. Our first stop was in front of the customer service section. It was small, with less than ten people. ShopX serves hundreds of channel partners, and tens of thousands of retailers. How does it make do with such a small team? Sharma said it was intentional. No customer wakes up in the morning to say, today I want to experience good customer service. He just wants to get his job done. Customer service comes in because there is some problem with the system. So, ShopX's aim is to not let those issues come up in the first place. "We don't measure the performance of our customer service team by how fast they answer a call, but whether they take steps to ensure that the same problem doesn't occur again," he said. To do this, the customer service team works closely with the product and engineering team to go to the root of the problem and fix the root cause.
What we measure matters. In 'Getting Back to Strategy', a hugely influential piece in Harvard Business Review, Kenichi Ohmae tells the story of a Japanese home appliance company that was trying to develop a coffee percolator. Reading it, one understands how easy it is to get pulled into a game that our competitors are interested in, but one that customers don't value highly. Do you get into a race with your competitors to make a percolator that brews coffee in shorter time—10 minutes, 9 minutes, 7 minutes and so on—or do you focus on superior taste? The essay is from 1988, but it is as relevant today.
A few months ago my colleague Charles Assisi and I were having a chat with Haresh Chawla, partner at True North. He asked, what's the job of a manager? I thought about it for a few seconds, and answered, to solve problems. He seemed very happy with the answer, but I soon realised I fell right into the trap. He said, wrong. The job of a manager is to prevent problems from happening in the first place. I was reminded of this conversation when I listened to Sharma. The job of a customer service executive is not just to solve a problem, but also to ensure that the problems don't repeat ever again.
To do that, a business must ensure that the feedback loops between the customer service teams and product, design and engineering teams are fast and strong. The responsibility often lies with the top management. It's about getting back to strategy.
Interestingly, in these days of Big Data and automation, the biggest distraction from doing that could be technology itself. It's possible to build a bot that understands customers' complaints and finds a resolution faster than human beings can. In that case, management bandwidth and resources will go entirely to building such a bot which will solve a customer complaint faster and faster—in 3 minutes, 2 minutes, 50 seconds. We might in the process take our focus away from the fact that the customer, above all, wants a coffee that tastes amazingly good.
The 63rd chapter of Tao Te Ching goes like this:"[The master of it] anticipates things that are difficult while they are easy, and does things that would become great while they are small. All difficult things in the world are sure to arise from a previous state in which they were easy, and all great things from one in which they were small. Therefore the sage, while he never does what is great, is able on that account to accomplish the greatest things."
Have a good week ahead!
Best,
NS Ramnath
Featured Stories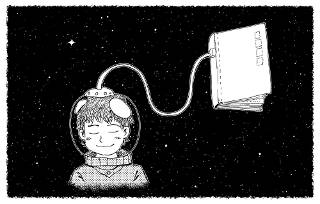 [From Pixabay]
The best books of 2019 (so far) on finding people with unique strengths, coaching, productive meetings, and bad bosses. (By D Shivakumar. Read time: 3 minutes)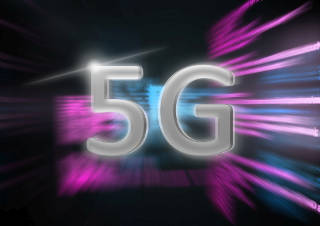 [By Christoph Scholz under Creative Commons]
This Week in Disruptive Tech: A roundup of news and perspectives on disruptive technology from around the world. In this issue: Huawei, AltSchool, Sidewalk Labs, Chernobyl and mobile market. (By NS Ramnath. Read time: 5 minutes)
Subscribe here
What We're Reading And Listening
Infosys president Ravi Kumar discusses the future of work in the digital age in a podcast. (Play time: 20 minutes)
Your guide to understanding an industry where capitalism is euphemised | By Julia Carrie Wong and Matthew Cantor, The Guardian
Far from being a technical, commercial instrument, money can be seen as a social and political construct that has immense radical potential | By Mary Mellor, The Conversation
From Our Archives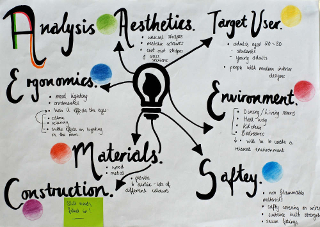 [Photograph by Jordanhill School D&T Dept under Creative Commons]
Design thinking is not about appearance and aesthetics, it is a holistic thinking process that can be applied to solve any problem (By R Sriram)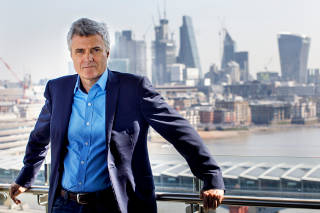 [From WPP.com]
The global merger of JWT and Wunderman is a signal of how a new combination of techies and fuzzies might dominate the world of innovation and marketing (By Indrajit Gupta)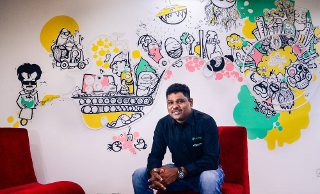 [Photograph by Nathan G of Mint]
To build an Indian software product company from Chennai is tough. Freshdesk did it. And it is now taking the fight to its US rival Zendesk. (By: C S Swaminathan & Charles Assisi)